12" Blade Commercial Meat Slicer Electric Deli Slicer Veggies Cutter Kitchen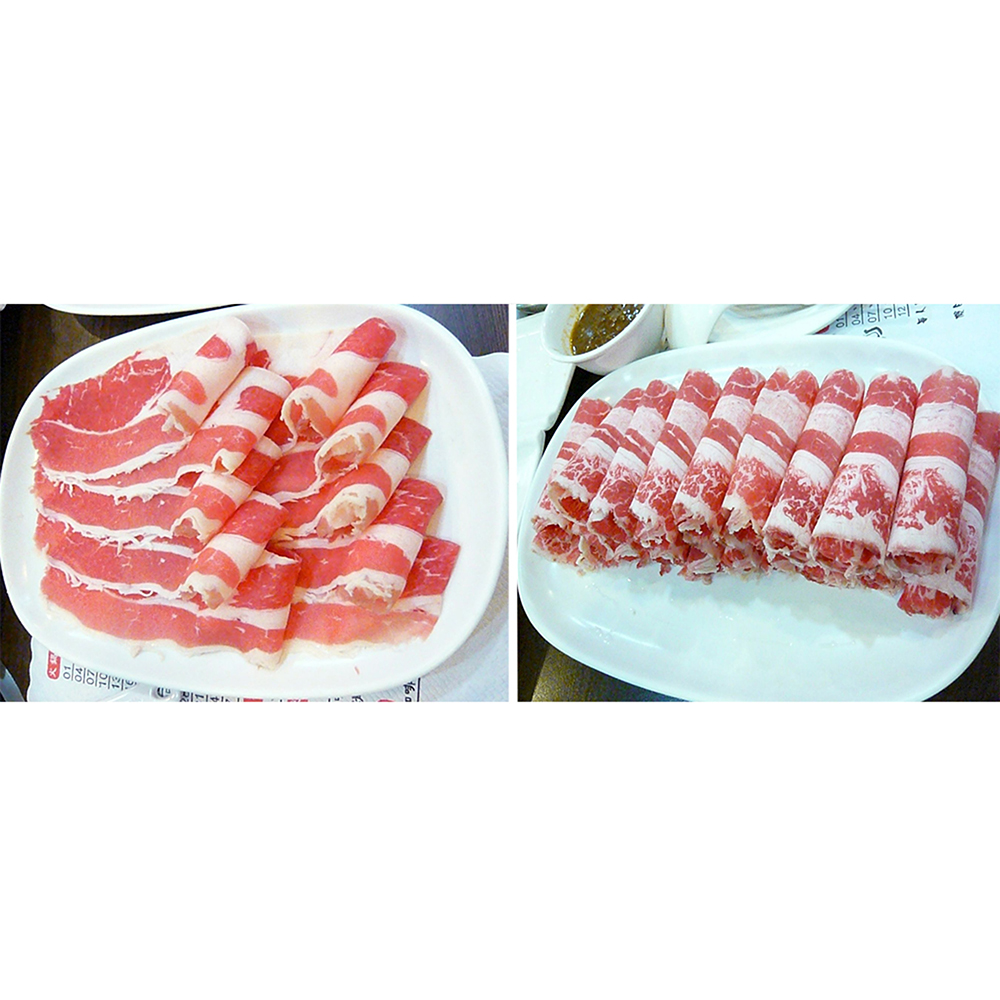 Product Details
Advantages of Our Meat Slicer:
Safe Operation:
ON-OFF switch with waterproof cover
Blade with cover for preventing from injuries
Whetstone with cover for safe use
High Efficiency:
Brand new top-quality meat slicer with dual baffle plates, more stable and convenient
Two baffle plates and the stainless steel fixed device with steel nails for fixing meat to slice
270 watts motor for slicing food in seconds
Fast slicing speed, 530 revolutions per minute
Save much more electricity than other 420w slicers with lower rotary speed
Durable Material:
High-quality stainless steel blade for longer time use, more durable than those made of carbon steel
High-quality stainless steel fixed device
Durable metal body, entire base and mechanisms
Anodized base, more resistant to abrasion, much better than those with coating
Features:
Sharpening Control Buttons for controlling the whetstone to sharpen two sides of the blade easily
Convenient to adjust the precise thickness of meat from 0 to 5/8" with the numerical scale knob
Numerical Scale Knob makes the adjustable plate to move back and forth and adjust the thickness of meat
The Adjustable Plate Fixed Knob for fixing the adjustable plate
Stainless Steel Baffle Plate and Transparent Plastic Plate avoid meat falling off when slicing thicker meat
Two Baffle Plates and the stainless steel Fixed Device with steel nails for fixing meat to slice
Moving Handle and the fixed device handle compose of Dual Handles System to slice meat effortlessly
Big Sliced Meat Exit behind the machine for sliced meat sliding out quickly
Heat Output Holes under the meat slicer to disperse heat
Skidproof Rubber Feet for table use
Easy to clean and maintenance
Low noise level
Can slice massive boneless meat, including beef, mutton, venison, and also can slice cheese, ham, bread, vegetable, fruit and other food up to the 0-5/8" slices without breaking down the muscle fiber structure
Suitable for restaurants, commercial kitchens, butcher shops, delis, farmers, hunters, or even the home cook
Specification:
Power: 110V, 270W 3/8HP (Save Energy)
Blade Diameter: 12"
Rotary Speed: 440 RPM (High Efficiency)
Material: Durable Stainless Steel Blade & Fixed Device
Overall Dimension: 23-1/5"Lx 21-1/5"W x 18"H
Plate for Putting Meat on to Slice: 11-1/2"L x 11"W
Sliced Meat Exit: 11"L x 8"W
Approximate Maximum Slicing Thickness: 5/8" (17 mm)
Package content:
1x Meat Slicer Machine
1x Whetstone
1x Instruction Manual
Notice:
For safety purpose, please read the instruction before using. This is a professional meat slicer for boneless meat. It also can slice some cheese, please make sure keep your cheese in cold storage before slicing.Otherwise, it may stick to blade when it turns soft and won't be able to be sliced
Can't wait? Please click
at the lowest price.
Store Promotions
Special Offer For You:
Extra 15% OFF When You Buy 10pcs+
Most of Products, Ending Soon:
Extra 12% Off When You Buy 6pcs+
We do everything we can to ship your orders out as soon as possible. Your satisfaction is our priority! Orders are shipped out on 1 business day. All of our products are stored in and shipped from our 3 different warehouses in the US.
We do not ship to FPO, APO or PO Box addresses.

United States Shipping:
We offer Free Shipping within the Lower 48 states! All packages are sent via economy or standard service by UPS or USPS . We may ship each product separately from different warehouses for expedited delivery as we utilize alternative warehouses across the Continental United States. Same business day handling, fast delivery guaranteed!
If it's economy service, you may upgrade to UPS Ground during checkout. The delivery time for UPS Ground is typically 2-5 business days. And you may also upgrade to UPS-2 Day or UPS 3-day Selected for most of the products. The delivery time for UPS-2 Day is 1-2 days and UPS 3-Day Select is typically 1-3 business days. Please be noted that, this service is more recommended for Monday-Thursday orders. Orders on Friday may be processed on following Monday by UPS, according to UPS's policy.
Canada Shipping & Mexico
We upgraded our Canada & Mexico Shipping service to DHL Express. It only takes 2 days for delivery. And our shipping charge is including International Duties, Taxes and any other Fees.
Global Shipping Program:
We ship to worldwide via eBay Global Shipping Program for some of our products. Shipping charge, duties and taxes may apply according to different country policies.
We accept PayPal only via eBay Secure Check-Out.
Payment is expected within 7 days of auction close. Unpaid Items will be forfeited per eBay .
Immediate payment needs to be processed for items with Add to Cart option so that any promotional discounts can be applied to your order immediately.
Sales Tax of 9.5% will be applied for orders shipped within the state of California.
We will leave a positive feedback immediately after payment is received. We appreciate a positive feedback as much as you do. If for some reason there is any issue with the purchase, please contact us prior to leaving feedback, and we will be glad to work with you to have it resolved.
Our 30-day Satisfaction Guarantee assures our customers that they will receive all orders promptly and exactly as described. In addition, it allows customers to return new and unused products in their original factory condition for any reason within 30 days from the date of purchase. No restocking fee and hassle free!
Please note that all returns must be pre-approved by Yescomusa and have a return merchandise authorization (RMA) number. Unauthorized returns will not be accepted. Buyers are responsible for appropriate packing, insurance and returning the item in "new" condition. Used items will not be accepted for return.
We will replace the returning item with an identical item, issue a full store credit or a full refund.
Under no condition will Yescomusa be liable for any damages, and in particular will not be liable for special, indirect, consequential, or incidental damages, or damages for lost properties, revenue or use, arising out of or related to the Yescomusa account or the information contained within it, whether such damages arose in contract, negligence, tort, under statute, in equity, at law or otherwise. The sole and exclusive maximum liability to Yescomusa arising from any product sold on Yescomusa eBay account shall be the price of the product ordered.
Thank you for your interest in Yescomusa on eBay!
We are dedicated to bringing an endless variety of products to eBay and allowing our customers to determine the price. Our company was founded in 2002 and is one of the fastest growing Internet retailers-thanks to you, our customers. For over 10 years of selling on eBay, our team has consistently strived to improve our customer service and our commitment to quality. And the biggest compliments we have are the hundreds of thousands of repeat customers over the years.
We warehouse and ship all of our products. None of our products is drop shipped.
Telephone Customer Support:
9:00am-2:00am PST Sunday-Friday
All emails will be responded to within 12 hours
8:00am-5:00pm PST Monday-Friday
1. Sellers pay return shipping costs.
Sellers pay for return, replacement or exchange shipping if there's a problem with the item.
For example, if the item
a. Doesn't match listing description
b. Damaged or defective when received
c. Missing spare parts
d. Counterfeit or imitation goods
2. Buyers need to pay return shipping costs.
If the buyer changes mind about a purchase and wants to return an item, there may need to pay return shipping costs.
For example
a. Chose the wrong size or feel that the product is not suitable for buyers himself
b. No need this product after received
c. Find a more suitable price elsewhere than choose a return.