Rockville Power GIG RPG-152K 1,500 Watt All In One DJ/PA Package (2) 15" DJ/PA Speakers With Built In Amplifier, Built in Bluetooth, USB/SD Player, FM Tuner, Speaker Stands and a Wired Microphone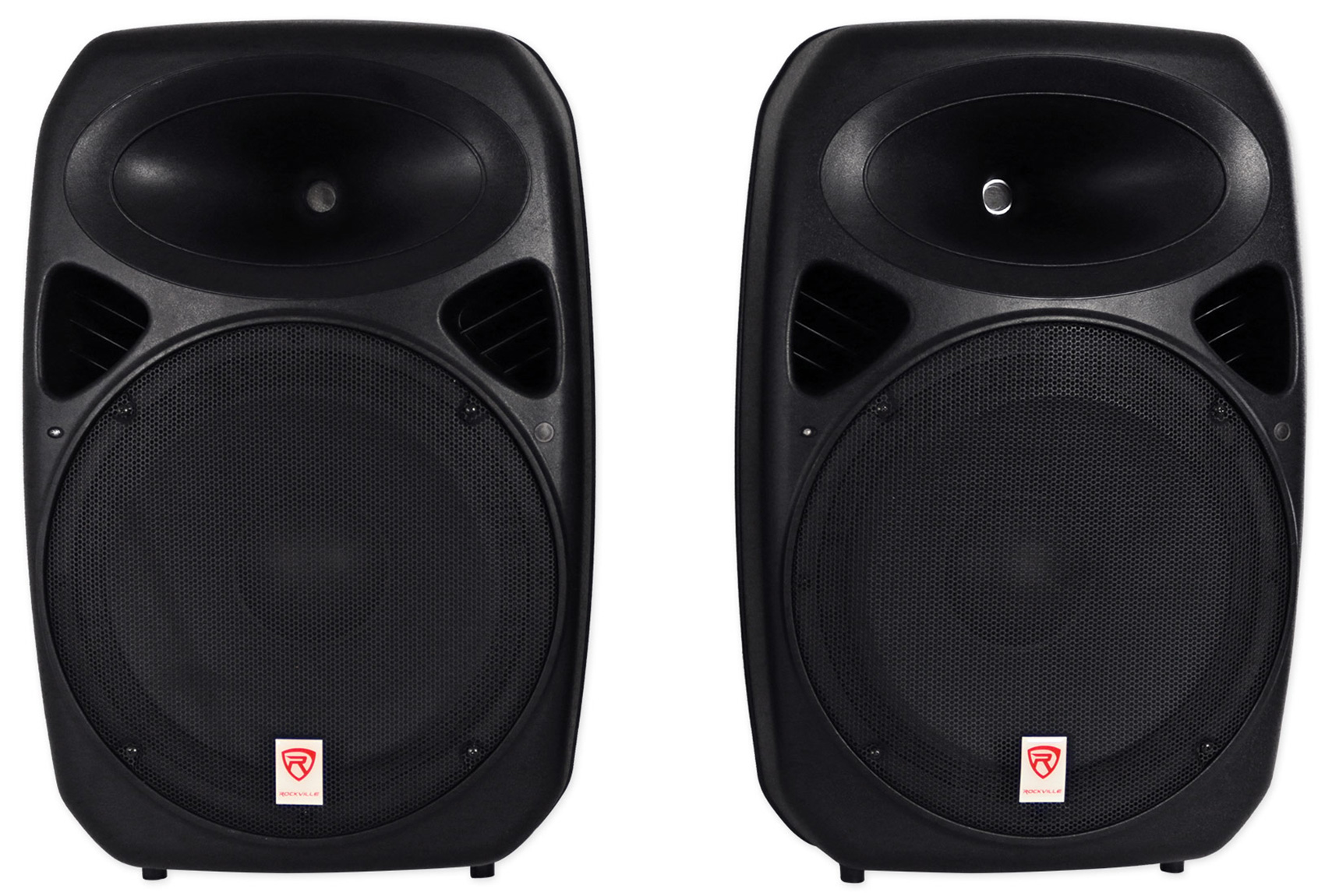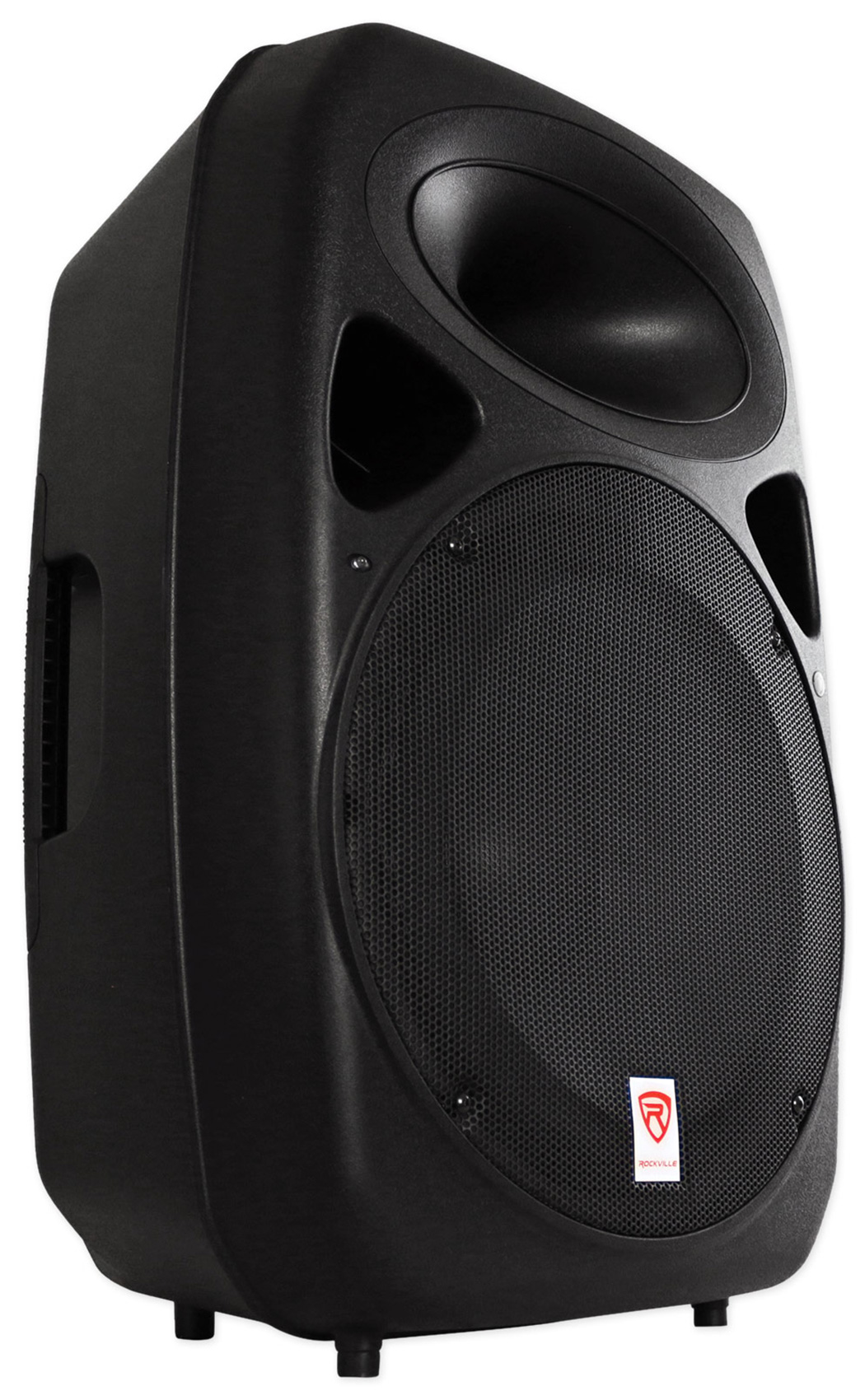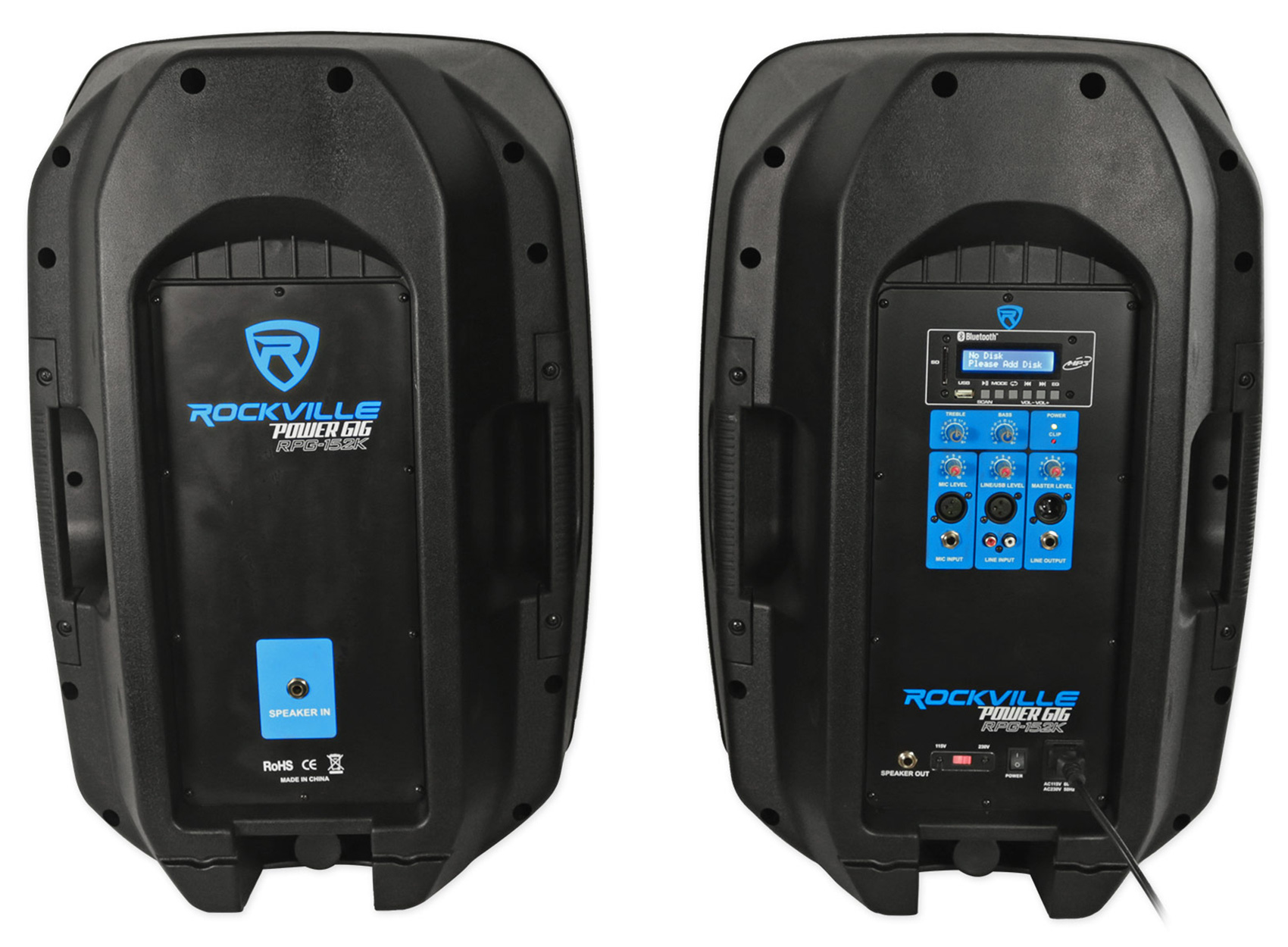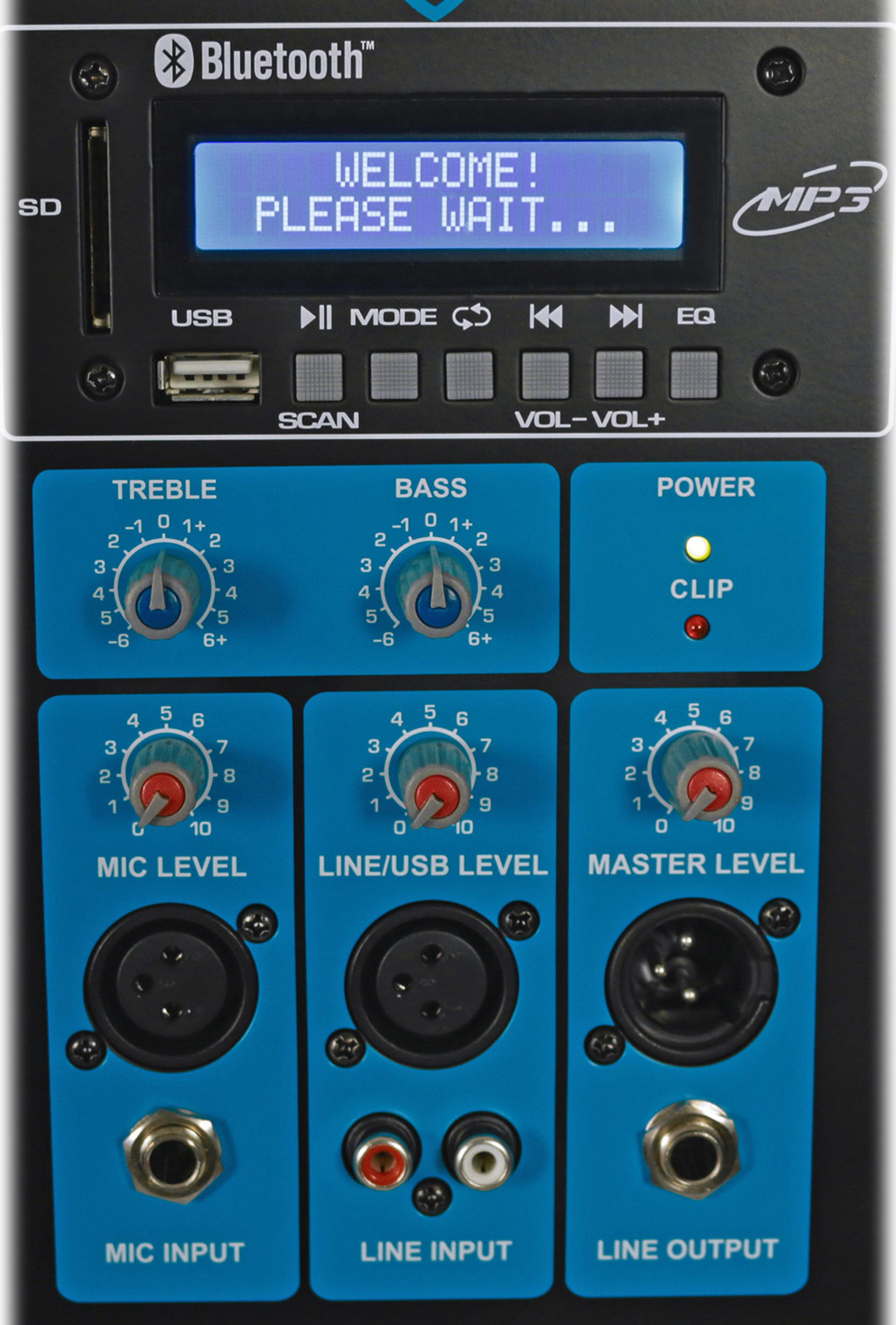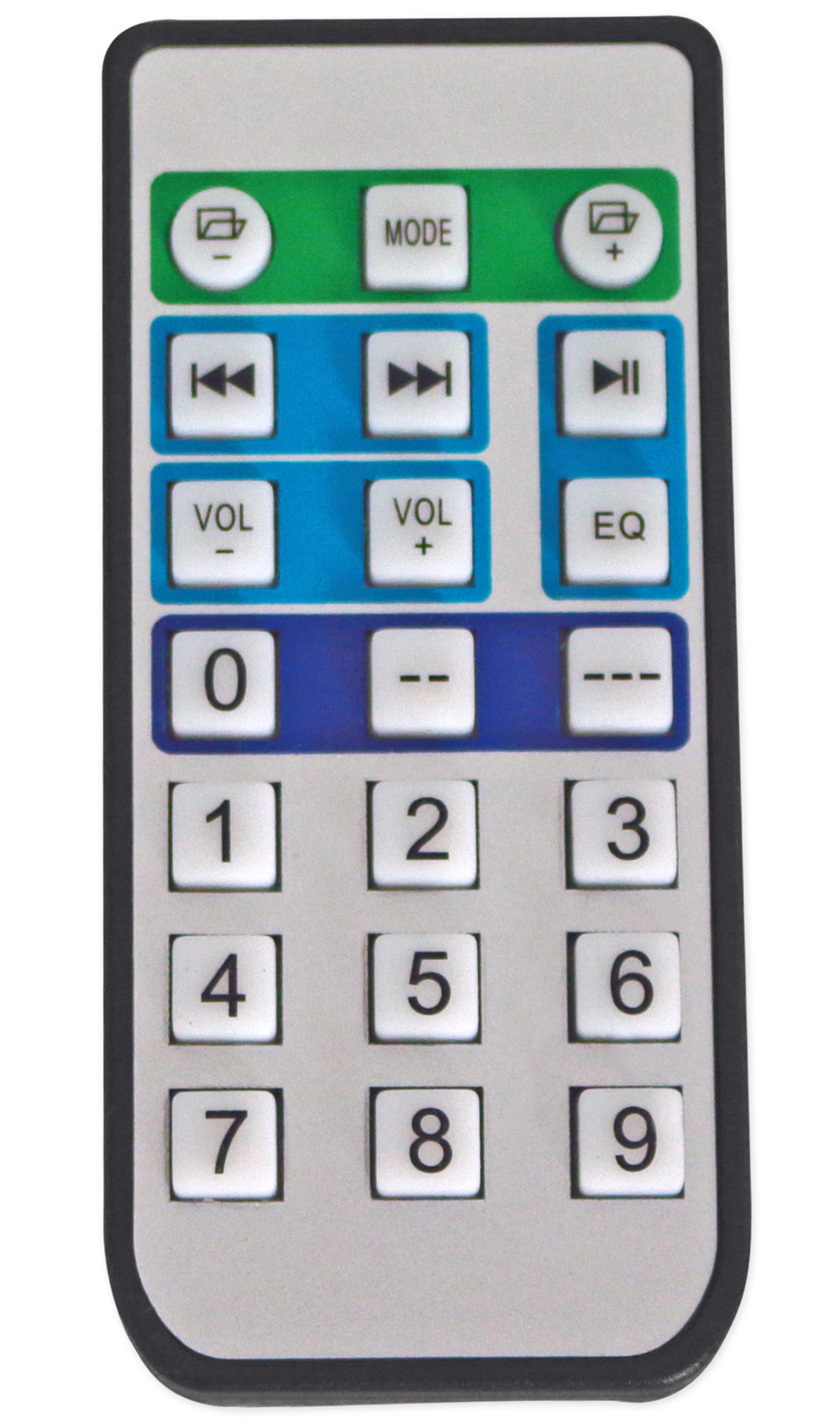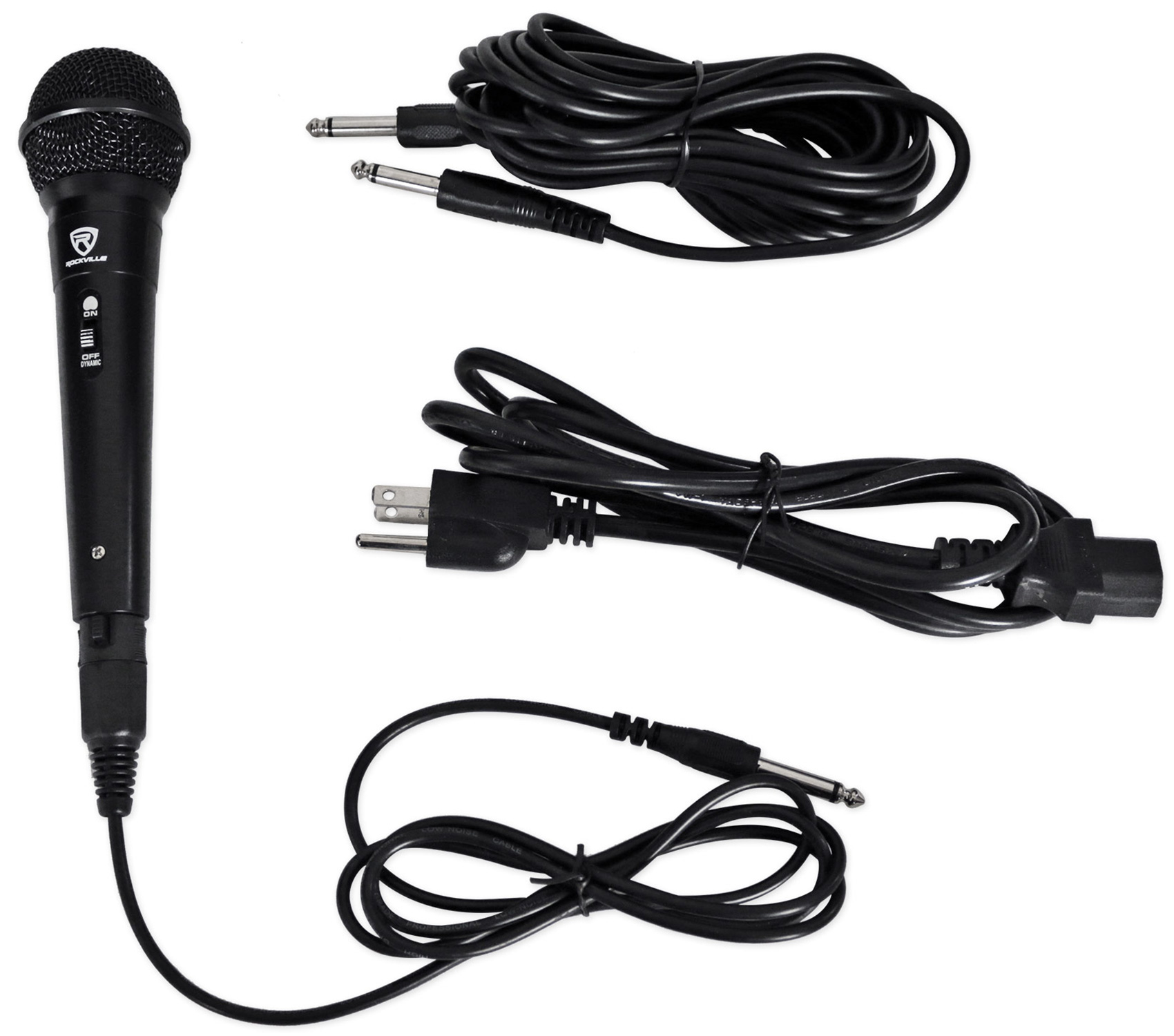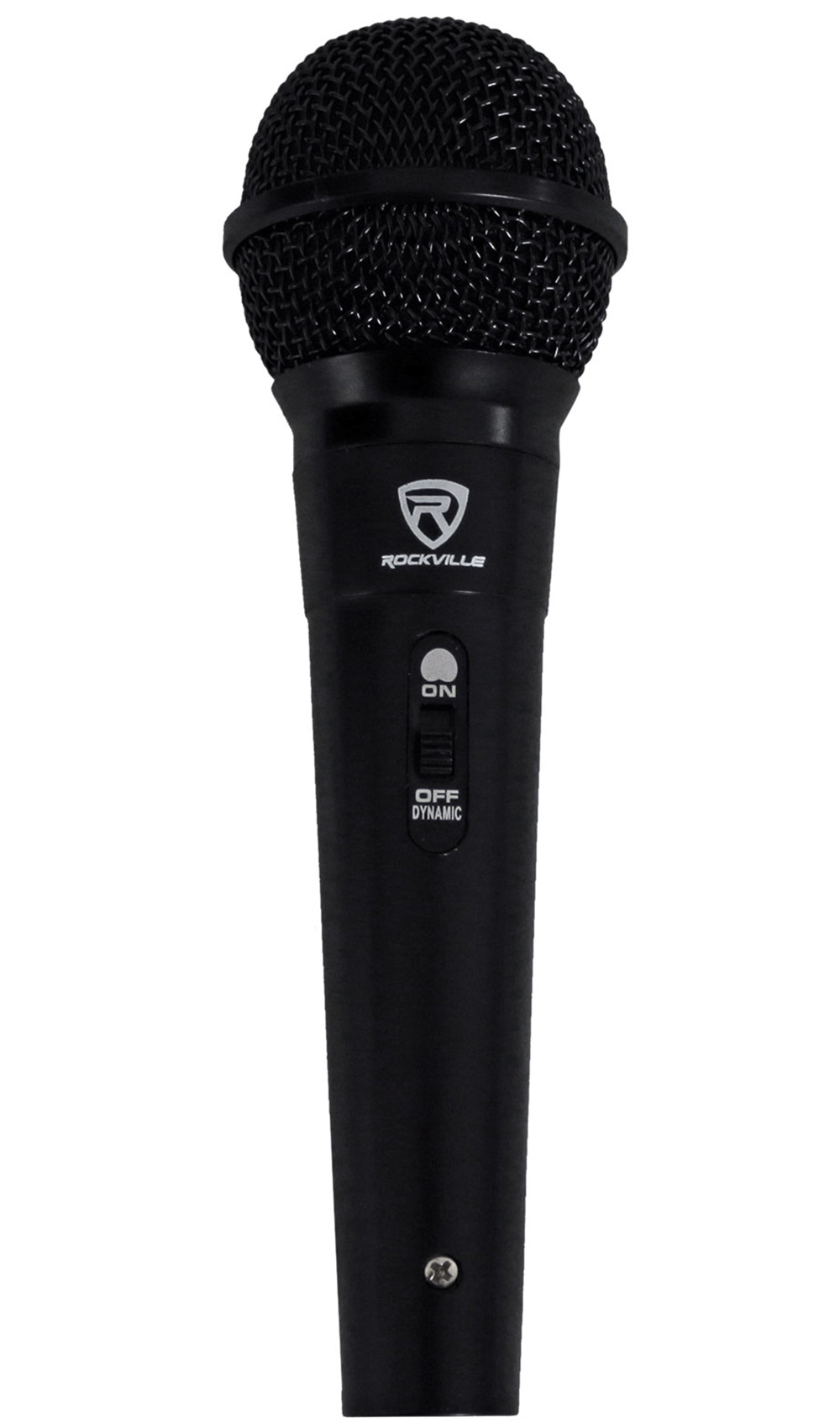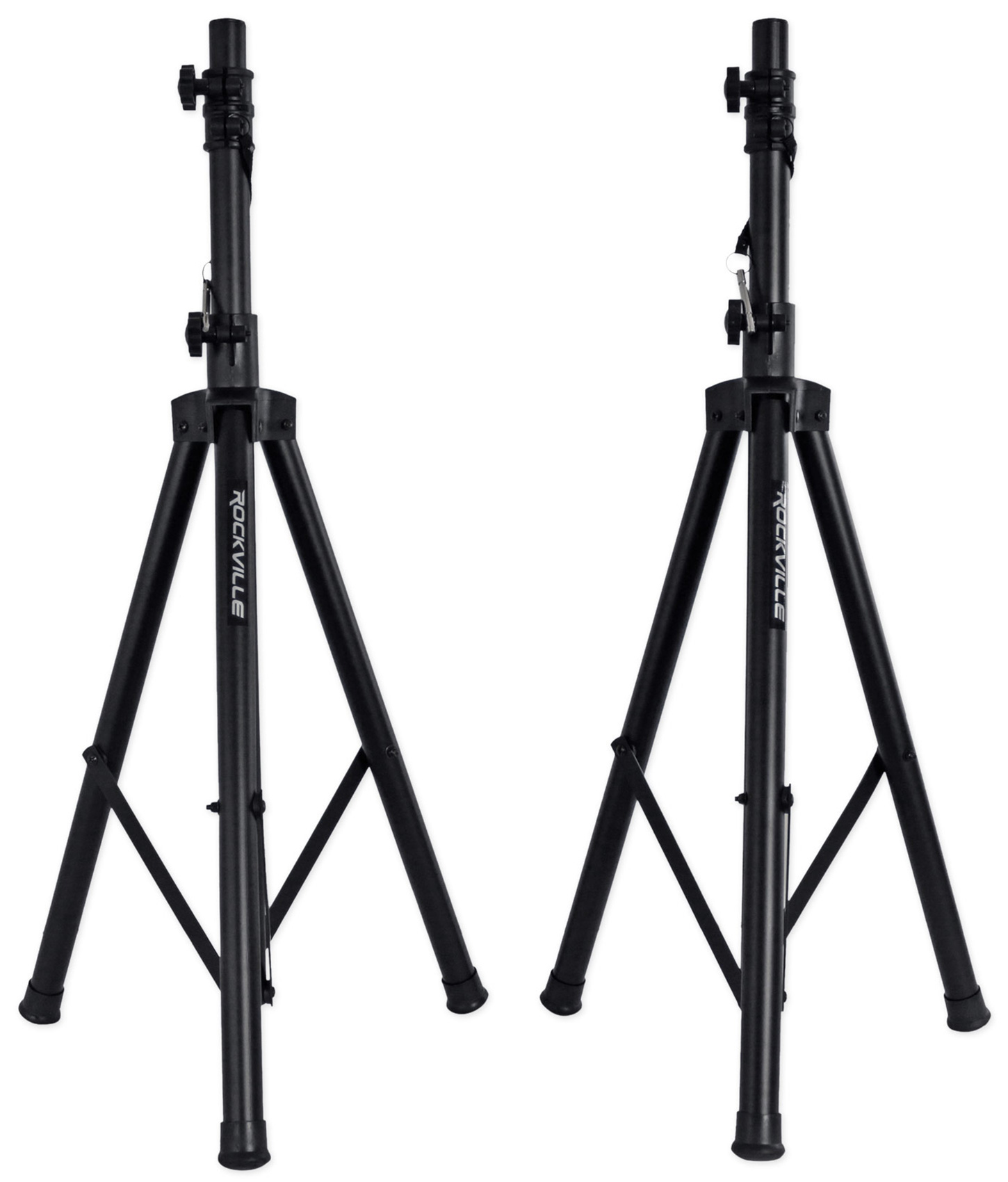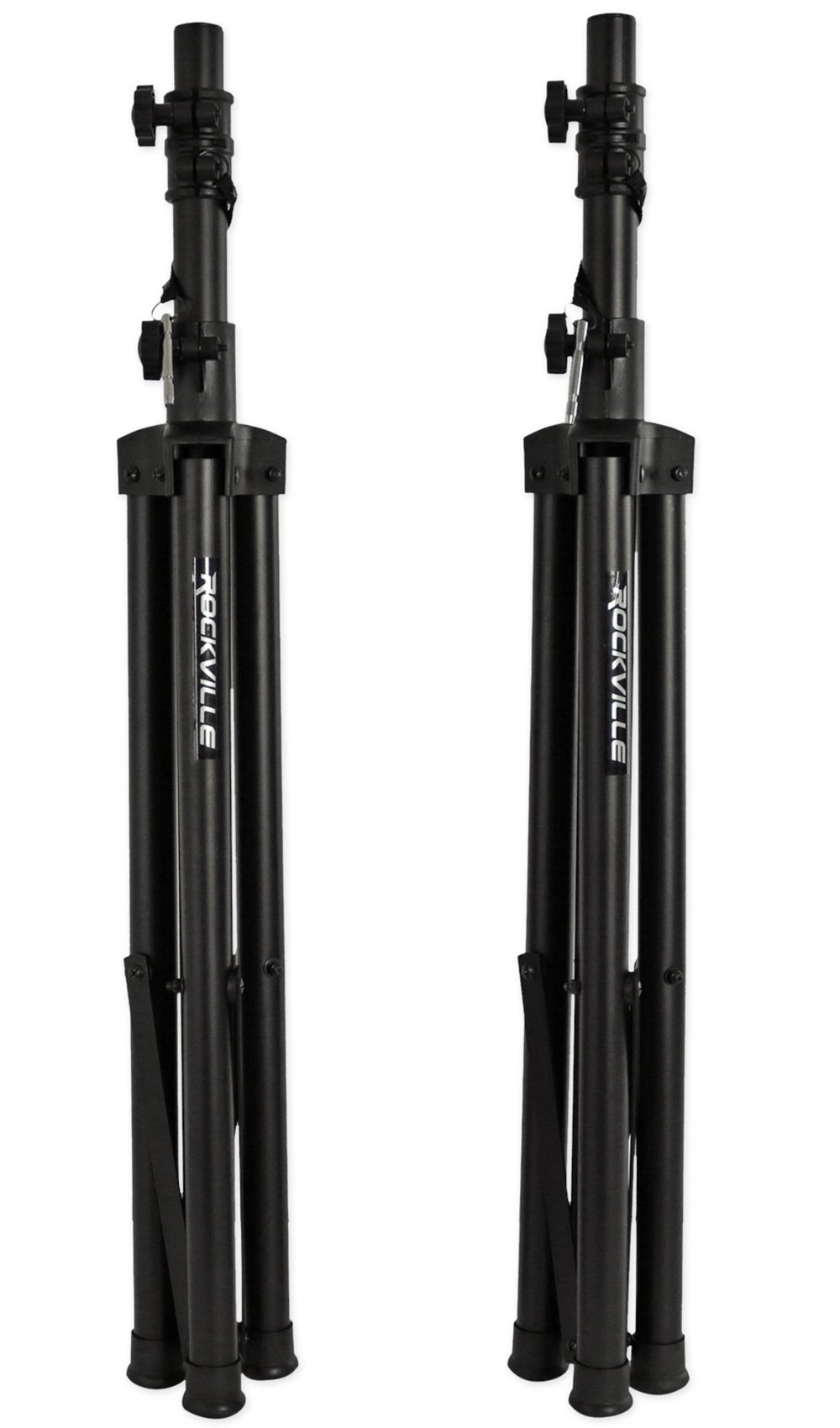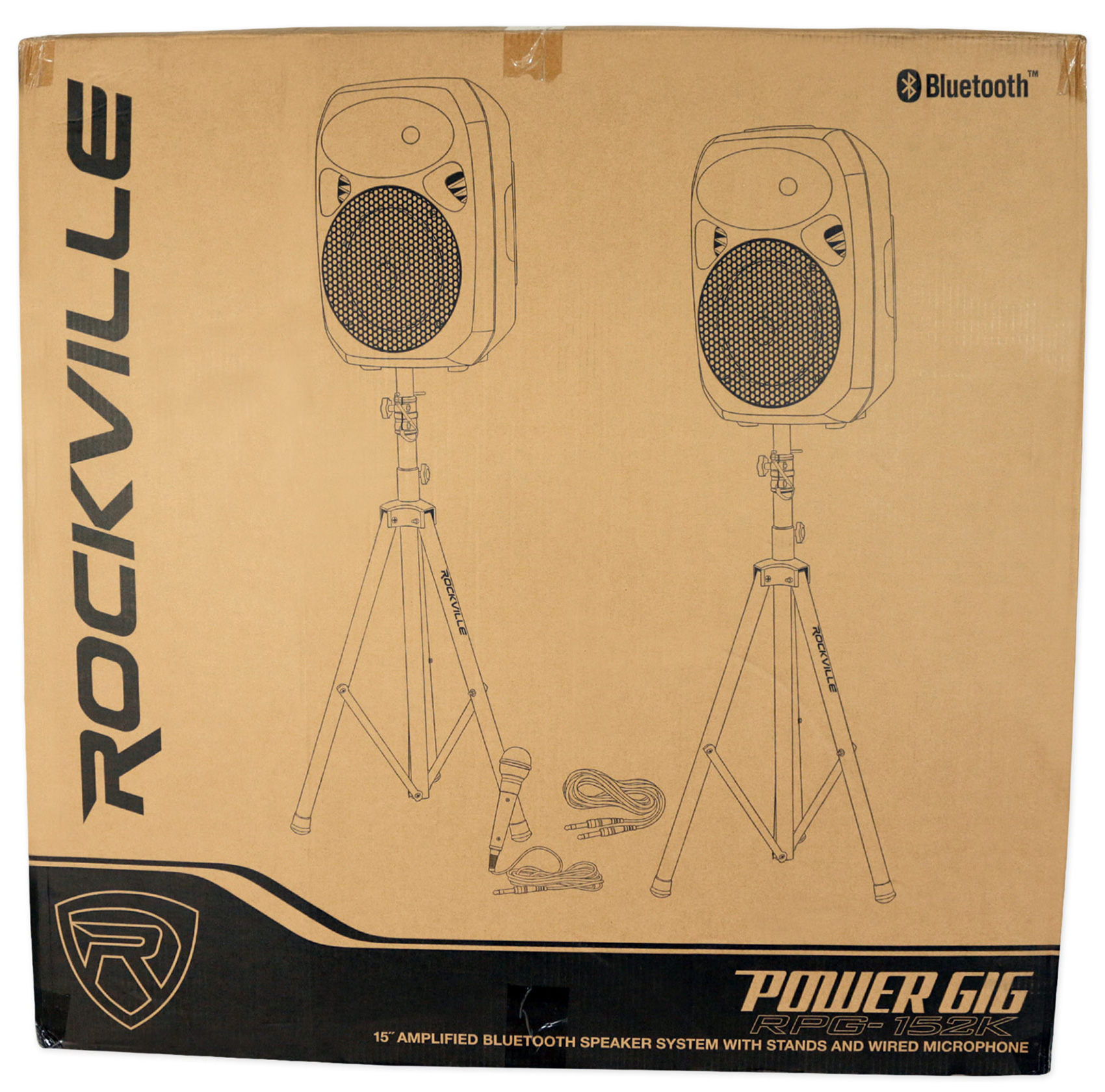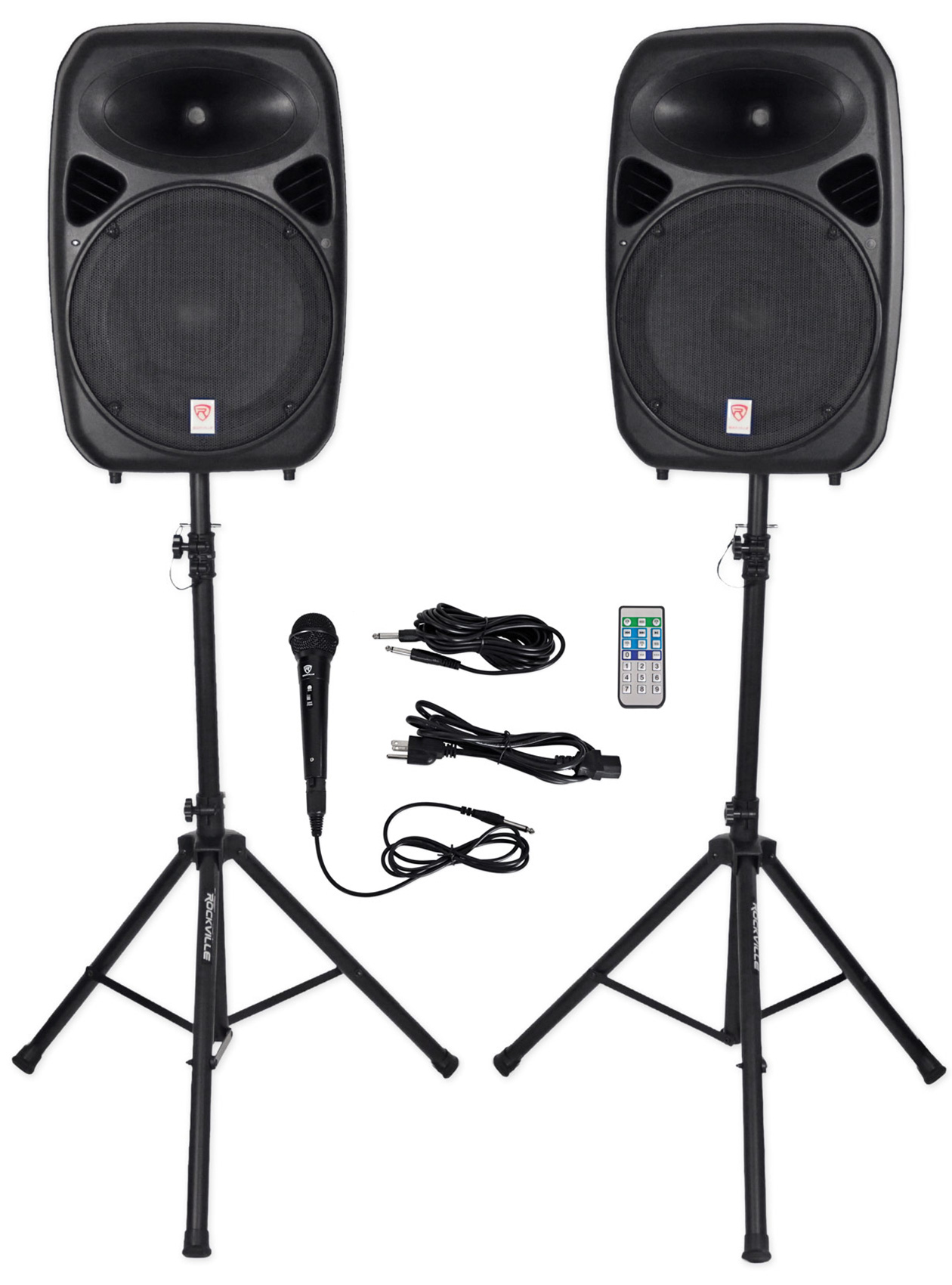 Click Thumbnails to Enlarge
Condition: BRAND NEW IN ORIGINAL PACKAGING
Warranty: 1 YEAR MANUFACTURER
Video of RPG152K :
Unboxing Video of RPG152K :
The RPG-152K is a complete all-in-one 15" PA system. Everything you need in a pro PA system setup is included: You get two 15" pro audio speakers with 1500 watts of total power. The system includes a master active speaker that features the built in amplifier and a second passive 15" speaker that is powered from the master speaker/amp. Rounding off this system are speaker stands so you can mount the speakers, a microphone and all connection cables necessary, so that you can get your party started right out of the box. The RPG-152K is perfect for DJ applications, karaoke, and parties or for live music gigs.
We are very proud to introduce the all new RPG152K. This has been a concept model for about a year now. We had a 12" version which was our most popular item in our entire line. When we were testing the 15" version we thought it sounded good, but we wanted it to be better. We upgraded the amp to a class "D" amp and added more power to it. We also upgraded the woofer magnet and made it bigger along with making the voice coil on the woofer to 2.5" instead of 2".

The RPG152K has a great Bluetooth integration, USB input, SD card input, and preset digital graphic equalizer effects, and a wireless remote control. The woofers were upgraded with 2.5" high power aluminum voice coils while the highs come from a 25mm (1 inch) compression horn driver. The ABS plastic polymer cabinet is time aligned with the drivers so the system is optimized to deliver a massive amount of bass, clean mids, and clear highs. The main active unit features a Clip LED indicator to let you know when you are beginning to distort so you can keep control on the music. Separate Bass and Treble controls are also included so that you can custom tailor your sound stage. There is also a built in equalizer allowing you to adjust the sound to the style of music you are listening too.

The built in USB input and SD input are great options for playing back any of your stored music on USB or SD cards. The Bluetooth integration features the latest in BT protocol from the world leader in Bluetooth technology; CSR. Bluetooth is a great feature for powered pro audio speakers because it allows you to easily and wireless stream your music from any Bluetooth enabled MP3 player or phone. Normally PA speakers with Bluetooth will only get you sound out of 1 speaker. Usually each speaker has independent Bluetooth which makes it hard or impossible to get the sound out of both speakers. With this setup the active unit has Bluetooth and a 2 channel amp built in. The passive speaker is wired up to the active speaker and the Bluetooth signal is routed to the 2 channel amp giving you full control over the sound of the music. Also included in the MP3 section of the unit is a built-in FM radio.
What's Included:
(2) 15" DJ/PA Speakers (1 active, and 1 passive that gets powered through the active via included 1/4" cable)

(2) Rugged tripod speaker stands

(1) Wired microphone

(1) 1/4" Cable for Active to Passive Speaker Connection

Power cable for Active Speaker

Wireless Remote Control

Owner's manual
Features:

Rockville Power GIG RPG-152K (2) 15" Active DJ/PA Speakers Package


1500 Watts Peak / 375 Watts RMS / 750 Watts Program Power

Built In Class "D" Digital and Efficient Amplifier Perfectly Matched For This System

High Power 15" Long-throw Woofer

with 2.5" aluminum voice coil for clear sound reproduction and awesome bass response

25mm Compression Horn Drivers For Clear Highs

Bluetooth Built In- Now you can input any audio signal from your Bluetooth enabled music player or phone. No cables necessary!

USB/SD digital MP3 music player- Input audio signals, special effects, any pre-programmed audio file and amplify it through your system.

Wired Microphone Included

- for live music performances or speeches!

FM Radio Built-In

- tune to your favorite FM radio stations

LCD screen- displays

MP3 functions and easy BT connectivity pairing

Wireless remote control- Enjoy the added convenience of being able to adjust any of the MP3 player functions, including volume, from the included wireless remote.

Compact and light weight system delivers distortion free sound even at extreme SPL

High-quality components and exceptionally rugged high impact ABS construction

Ergonomically shaped side handle for easy carrying and setup

Included 1/4" Cable for Active Speaker to Passive Speaker Connection

Built In Equalizer (Pop, Rock, Jazz, Classic, Country, Normal)


2 Rugged Tripod Speaker Stands Included

2 RCA Lines- 1 IN and 1 OUT

2 XLR + 1/4" Mic Level Inputs


Master Volume/ Master Treble/ Master Bass Knobs

Amplifier clip limit LED indicator & power LED cabinet at rear

Frequency Response: 45Hz - 20kHz

Maximum SPL @ 1w/1m: 125dB

Impedance: 8 Ohm

115/230 Volt Switchable for use in countries around the world!
AudioSavings Return Policy:
At Audiosavings, we strongly believe in customer satisfaction and therefore offer free return shipping within 30 days of purchase on all items returned to us within the continental USA.
Prior to returning merchandise, contact us and we will give you a return authorization # and a return label.
You may return this item for a refund within 30 DAYS of purchase.
Warranty Repair/Exchange Period: 1 YEAR
If your item is defective or you want to return it for any reason within the first 30 days of when it was delivered to you; you have the following options:
We will send you a

pre-paid shipping label

to replace the item for a brand new one.
We will send you a

pre-paid shipping label

to exchange the item for another item of your choice. If the item you chose is more or less money we will work out the price difference with you.
If you are returning a working item in used condition for a refund there will be a 20% used item fee deducted from your refund. All replacements and exchanges are free.
Replacement/Processing Time:
Your replacement or refund will process within 3-5 business days of when we receive the item.
Please note items with physical damage un-related to shipping are not covered under warranty. This includes blown speakers with burned voice coils. Registered software cannot be returned.
You MUST notify us within 48 hours if you receive an item that was damaged during shipping.
Process for returning items
Please email us with your eBay user ID, Item code / model #, Condition of the item, and the reason for your return. Please also indicate whether you would like a replacement, an exchange, or a refund. We will supply you with a reference number (RMA #) to put on the package which will ensure quick processing of your return. All returns require a RMA# to be returned back to our facility.