Rockville RCXFM20E-B Black 20 Foot Nickel Plated Female to Male XLR Microphone Cable With 100% Copper Conductors for Enhanced Signal Clarity and a 90% OFC Spiral Shield for Effective EMI and RFI Rejection and Flexibility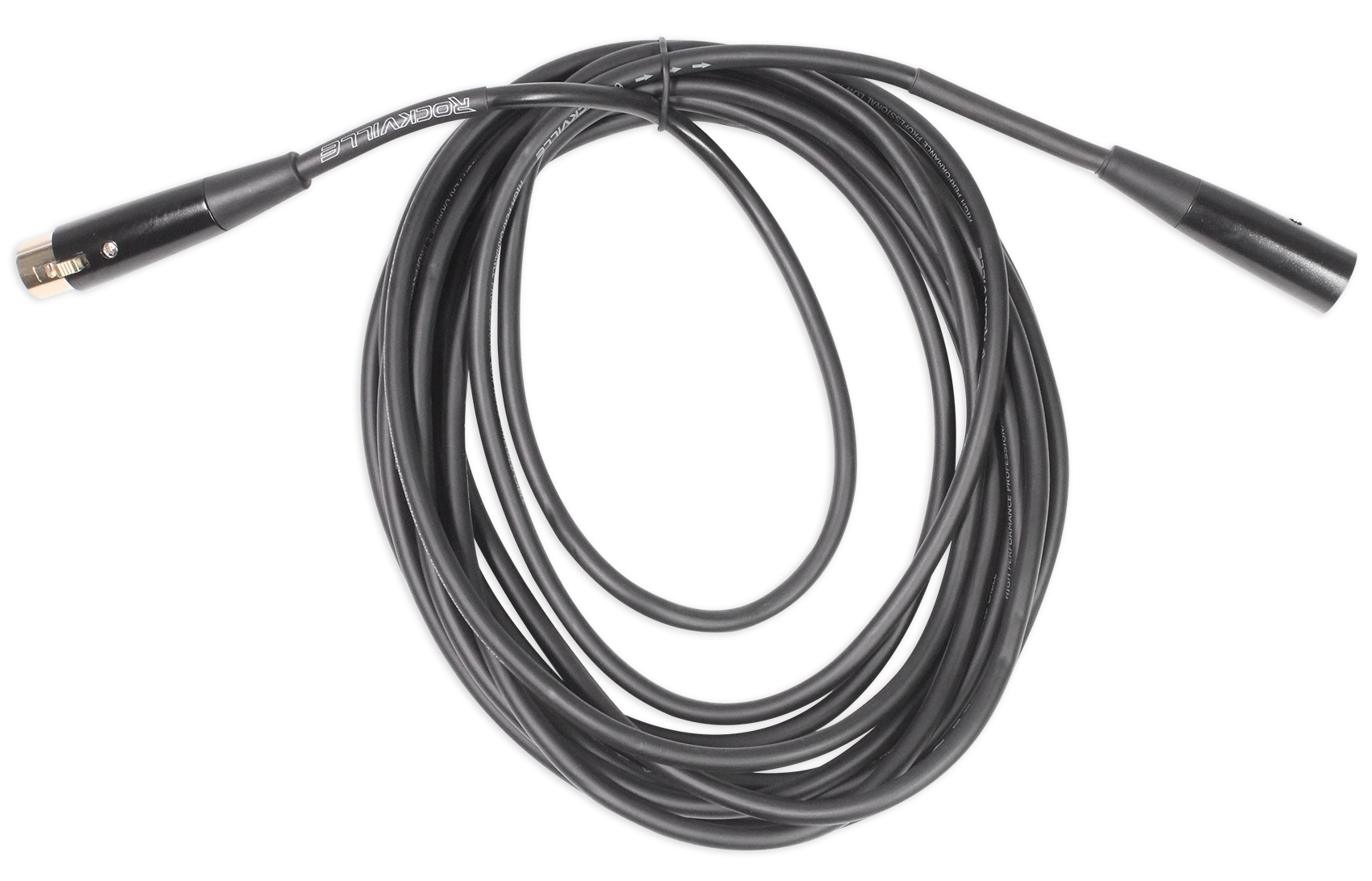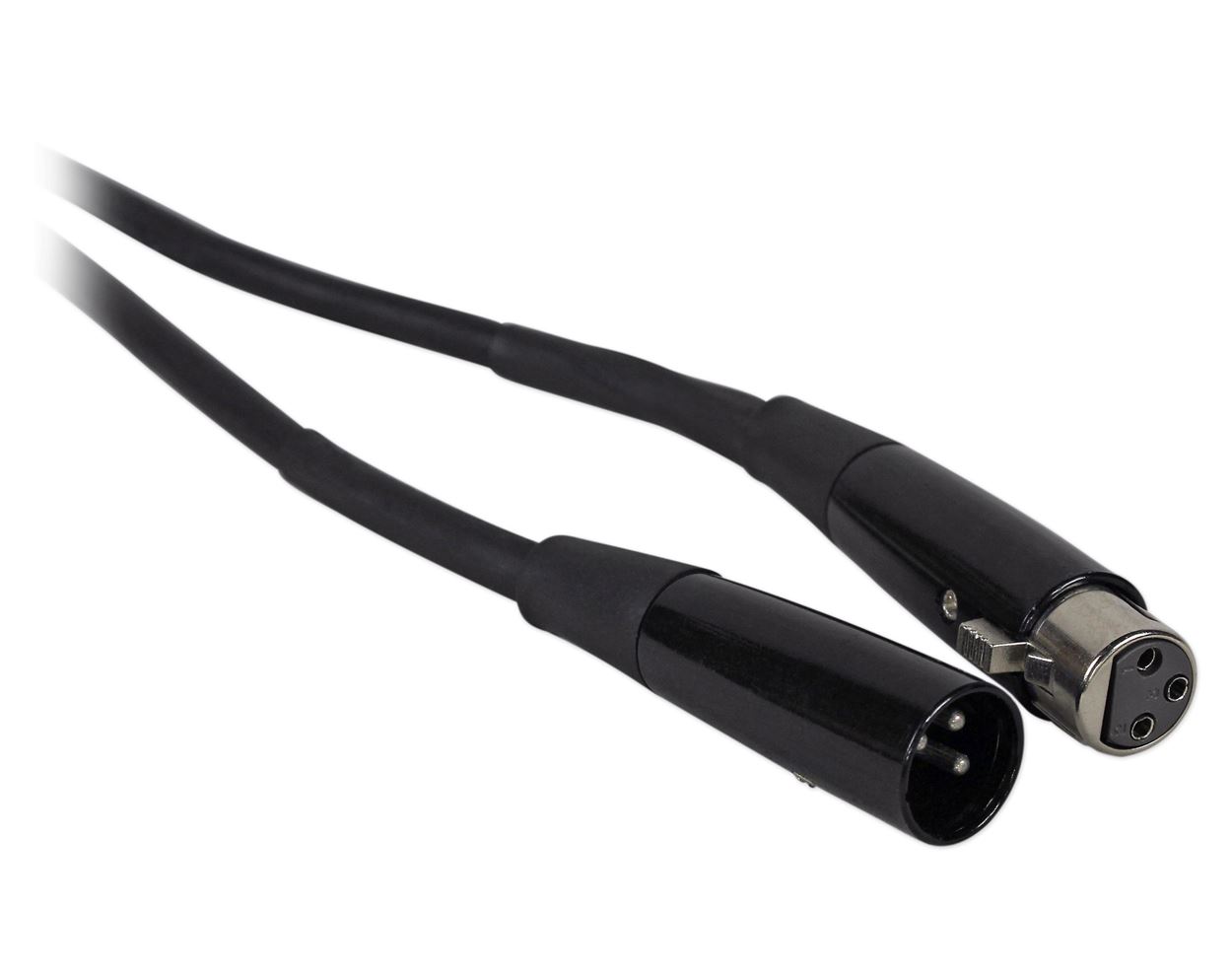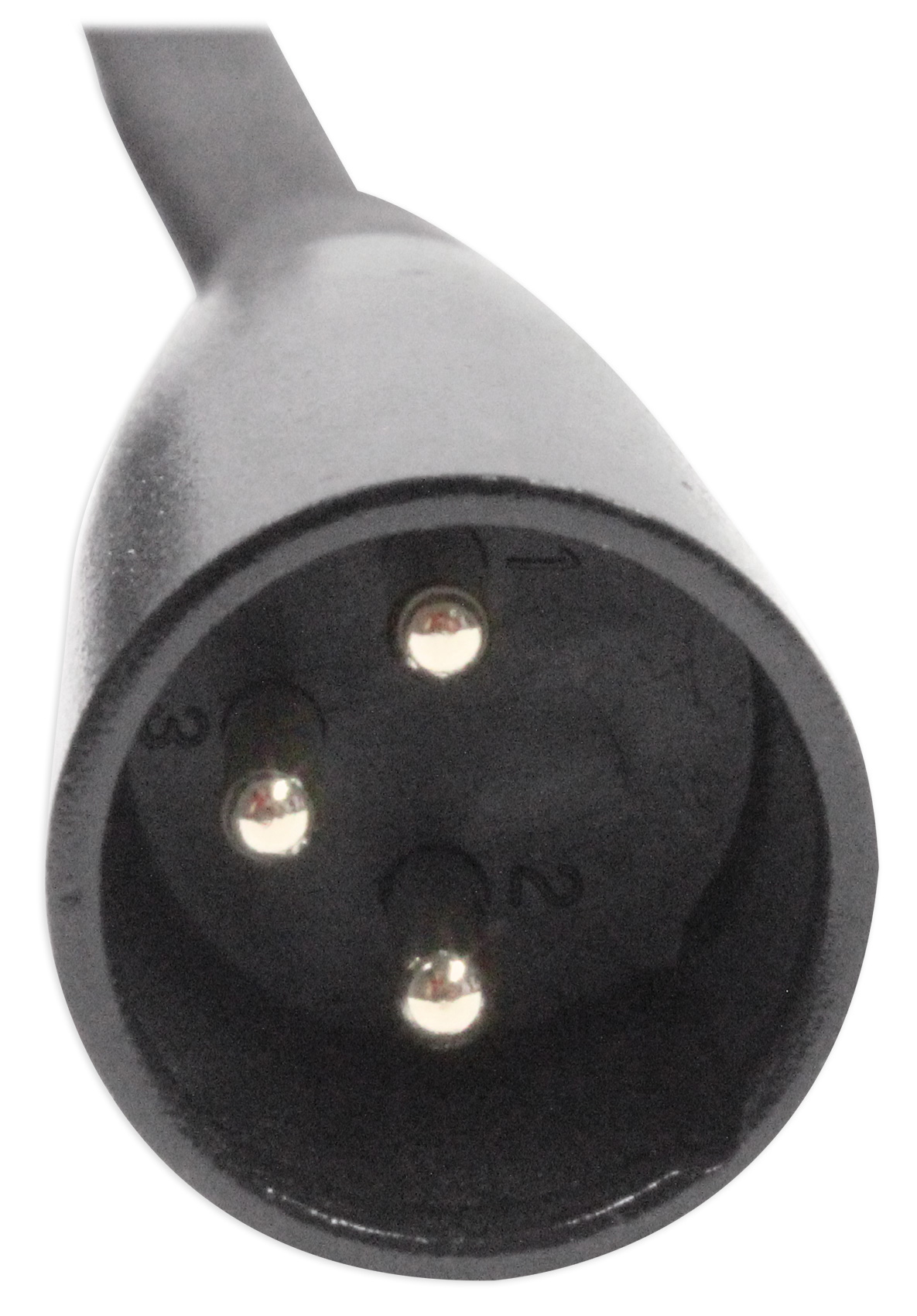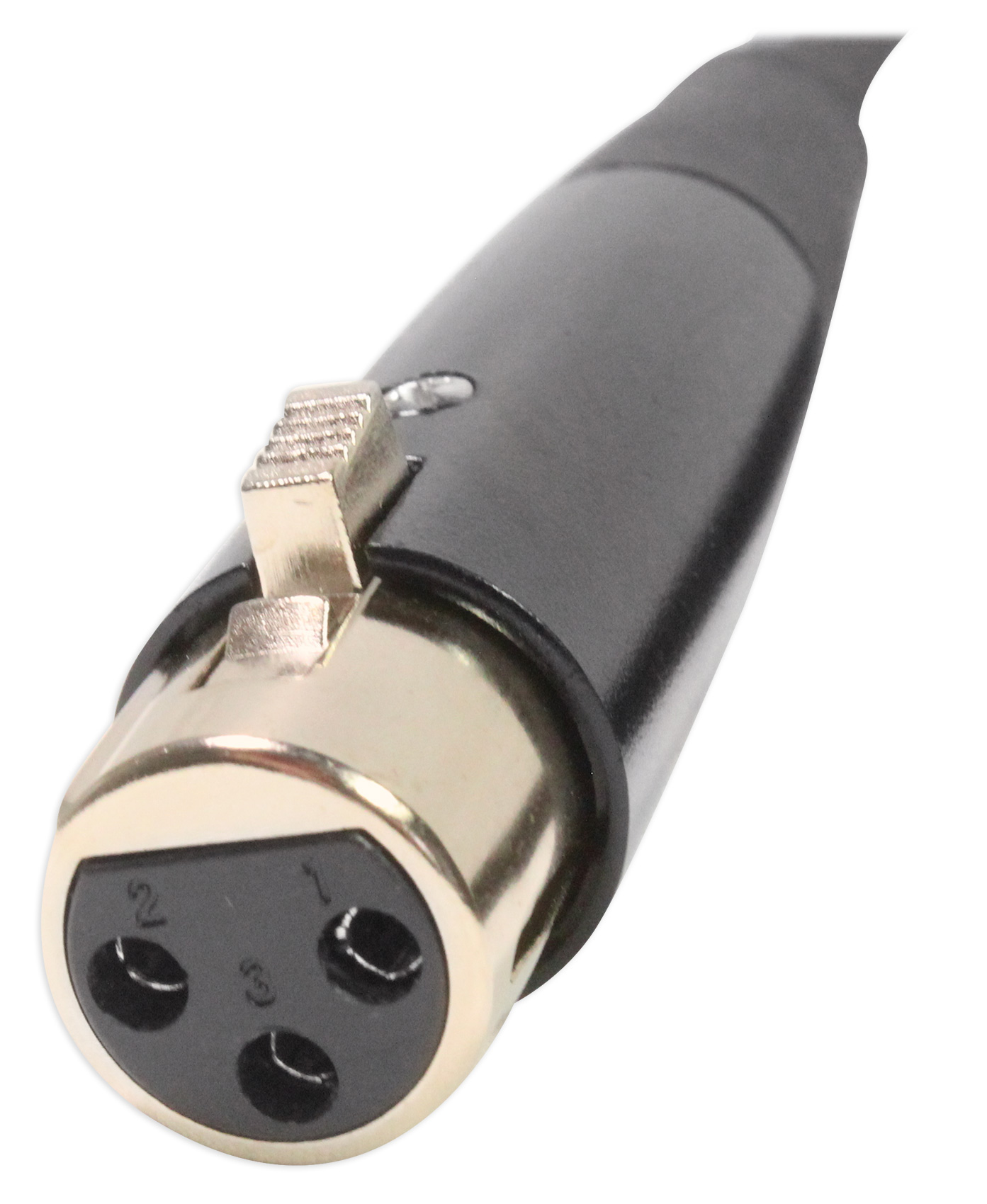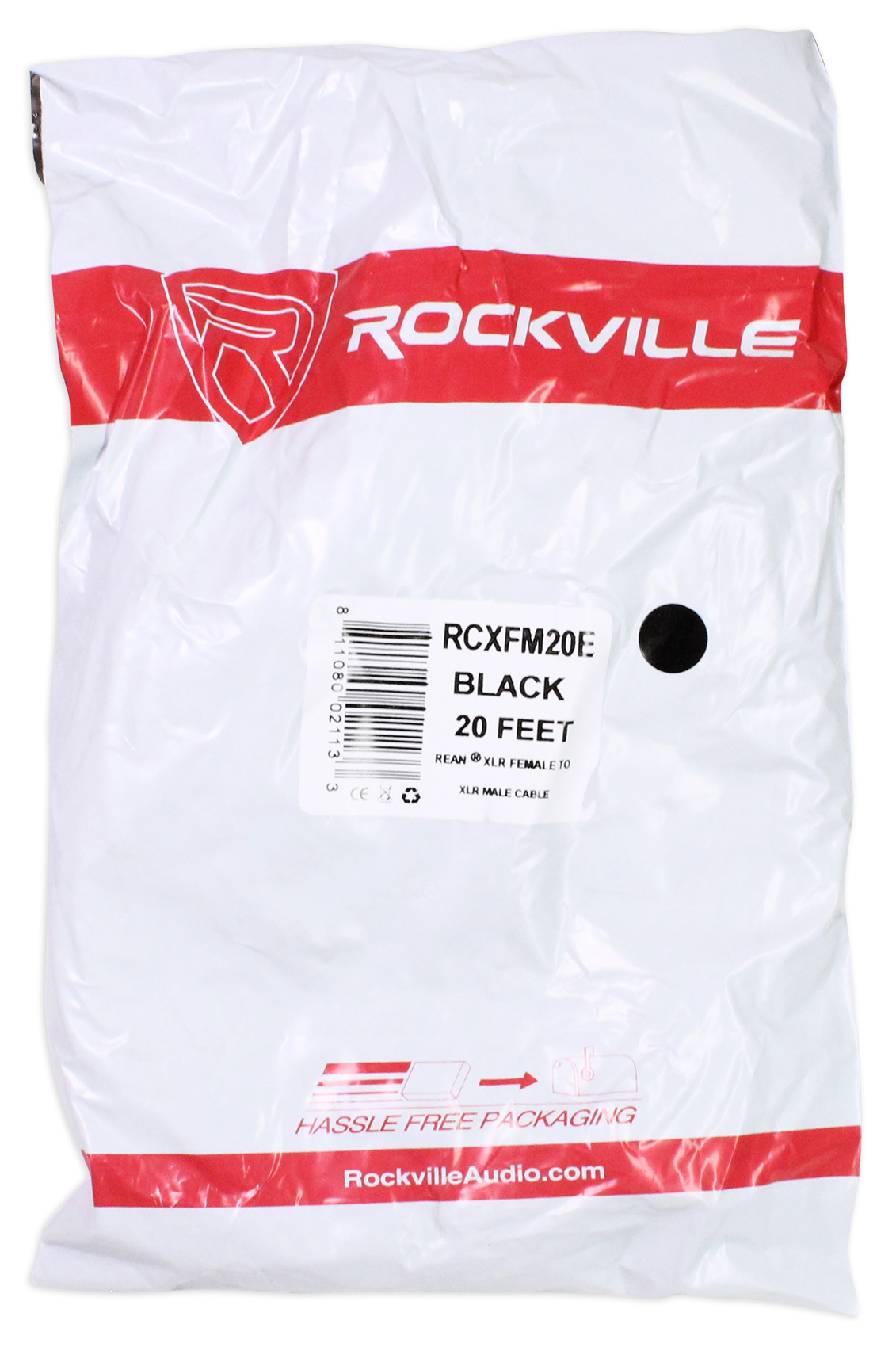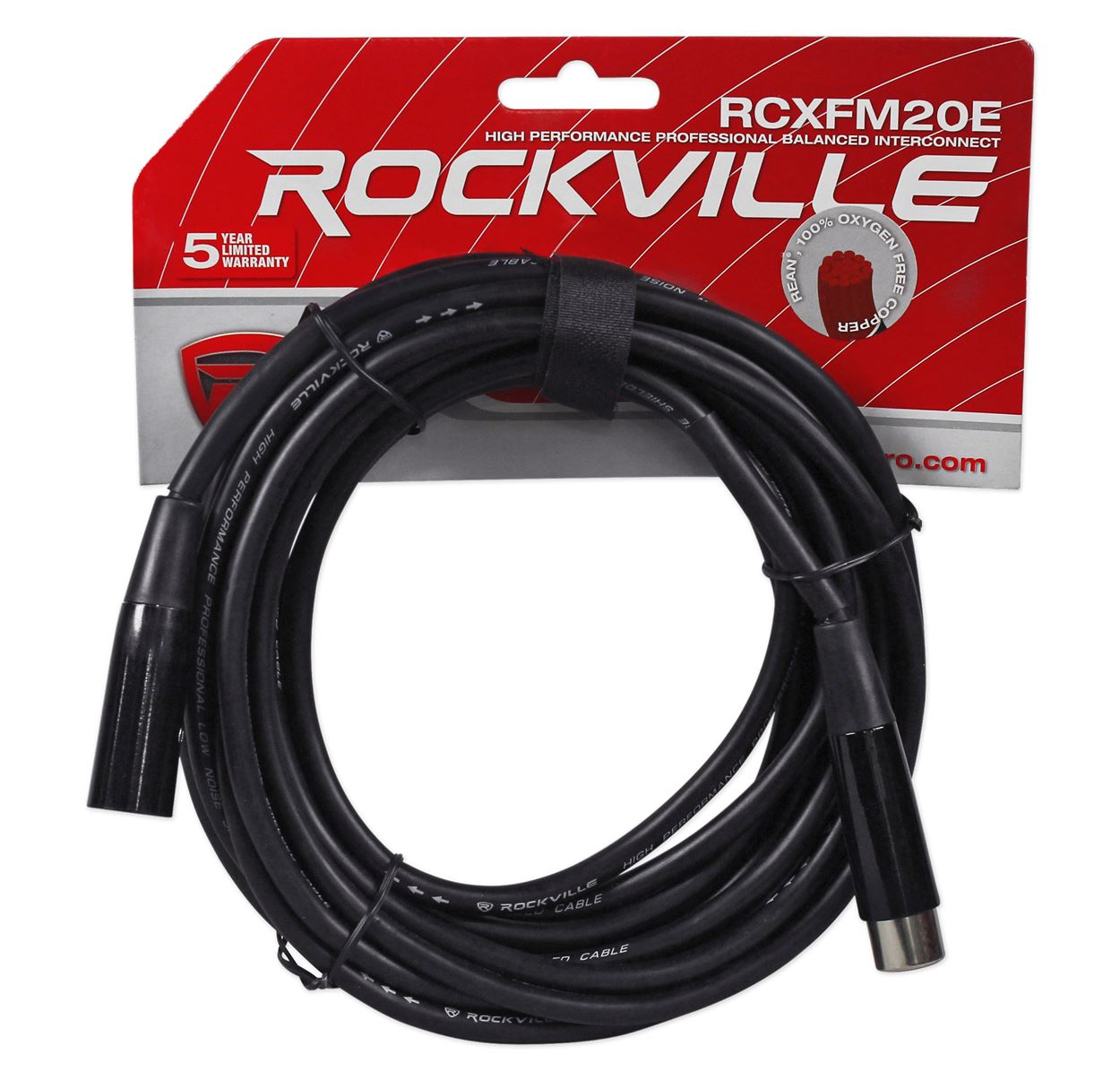 Click Thumbnails to Enlarge
Condition: BRAND NEW IN ORIGINAL PACKAGING
Warranty: 5 YEAR AUDIOSAVINGS
Video of RCXFM20E-B:
Description:
All Rockville pro audio cables are made with 100% copper which boosts the efficiency of the cable. There is nothing better than 100% copper. Most of the cheaper cables on the market do not use 100% copper, instead they make their cables with CCA (Copper Clad Aluminum). CCA cables do not perform on the level that 100% copper cables perform at. CCA will not conduct signals efficiently. A 12 gauge CCA cable will not even perform as well as a 14 gauge 100% pure copper cable, which will in turn, affect the performance and longevity of your equipment. If you find cables on the market that do not mention the copper content, there is a good chance that they are selling you a cheaper cable that is CCA and not 100% copper. Rockville pays an inspection company to oversee the manufacturing of the product to ensure that we provide a 100% Oxygen Free Copper Cable (OFC). Our OFC cables are less prone to oxidation, and will provide maximum signal transfer.

The other important factor of a cable is the shielding. Most of the good brands on the market have about 85% shielding coverage, so we decided to take our shielding a step further. Rockville cables are shielded with a tight copper mesh, covering 90% of the cable! The high percentage of coverage increases the ability to absorb the Electromagnetic Interference (EMI) and Radio Frequency Interference (RFI) that suppresses signal and degrades the performance of equipment. Rockville Cable's copper shielding provides great flexibility, maintains a durable structural integrity, while decreasing signal interference ensuring enhanced signal clarity with every use.
Features:
Rockville RCXFM20E-B Black 20 Foot Nickel Plated Female to Male XLR Microphone Cable
XLR Connectors with Internal Strain Relief for Rugged Reliability
100% Copper Conductors for Enhanced Signal Clarity
90% OFC Spiral Shield for Effective EMI and RFI Rejection and Flexibility
Length: 20 Ft
Color: Black
AudioSavings Return Policy:
At Audiosavings, we strongly believe in customer satisfaction and therefore offer free return shipping within 30 days of purchase on all items returned to us within the continental USA.
Prior to returning merchandise, contact us and we will give you a return authorization # and a return label.
You may return this item for a refund within 30 DAYS of purchase.
Warranty Repair/Exchange Period: 5 YEAR
If your item is defective or you want to return it for any reason within the first 30 days of when it was delivered to you; you have the following options:
We will send you a

pre-paid shipping label

to replace the item for a brand new one.
We will send you a

pre-paid shipping label

to exchange the item for another item of your choice. If the item you chose is more or less money we will work out the price difference with you.
If you are returning a working item in used condition for a refund there will be a 20% used item fee deducted from your refund. All replacements and exchanges are free.
Replacement/Processing Time:
Your replacement or refund will process within 3-5 business days of when we receive the item.
Please note items with physical damage un-related to shipping are not covered under warranty. This includes blown speakers with burned voice coils. Registered software cannot be returned.
You MUST notify us within 48 hours if you receive an item that was damaged during shipping.
Process for returning items
Please email us with your eBay user ID, Item code / model #, Condition of the item, and the reason for your return. Please also indicate whether you would like a replacement, an exchange, or a refund. We will supply you with a reference number (RMA #) to put on the package which will ensure quick processing of your return. All returns require a RMA# to be returned back to our facility.