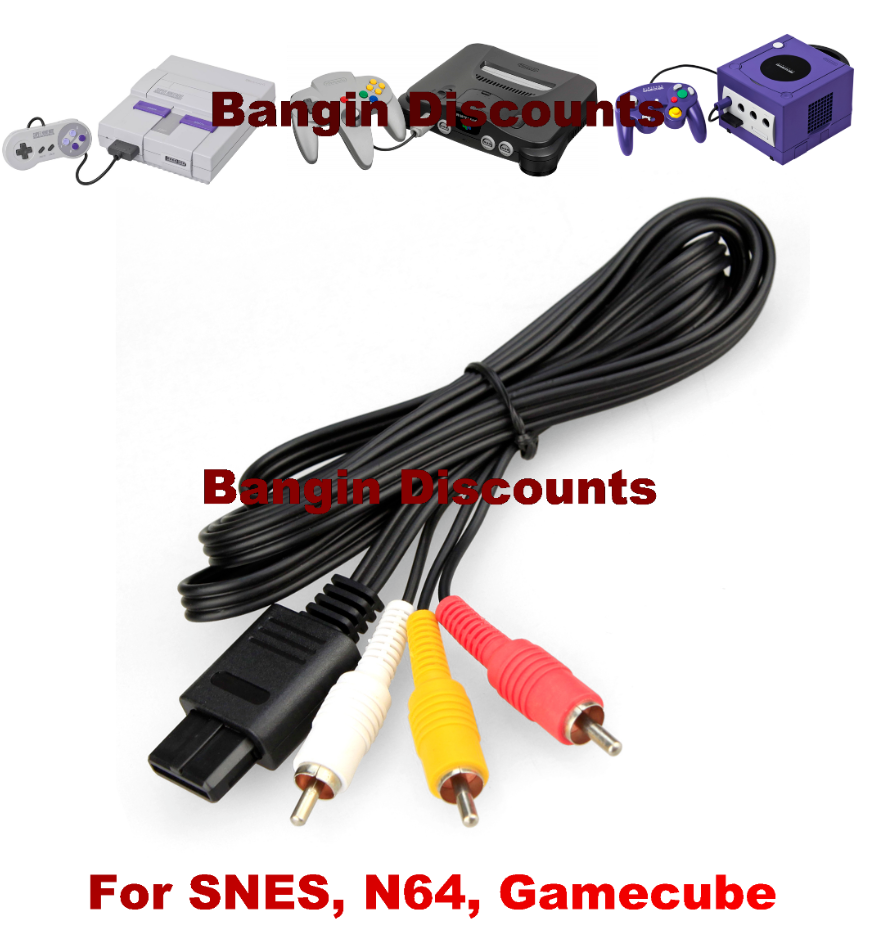 NEW 6FT RCA AV TV Audio Video Stereo Cable Cord For SNES, Gamecube, N64, Nintendo 64
Nintendo Gamecube, SNES, N64 RCA AV Component Cable Red White Yellow Stereo Video Cable
6Feet (1.8m) in length for your convenience if your TV is a little bit far away from your console.
Plugs in very snug into RCA port for both the TV and your console.
Best in class price without compromising quality and durability.
Shipping Details:
Providing FREE SHIPPING Same Day within U.S.A
All orders before 5PM Eastern Standard Time will be shipped out same day -- Monday through Friday.
If we are provided with an incorrect shipping address we reserve the right to charge for any fees associated with any consumer related errors.
Tracking is available upon purchase of "USPS First Class Package." Please be aware that we provide tracking for orders over 11.00 - if you do purchase tracking for orders over 11.00 unfortunately we won't be able to refund you the fee.
Refund & Return Details:
30 Day Returns on all items purchased directly from us
Return policy starts from day of purchase.
Do not ship any items without prior contact.
Return shipping is the responsibility of the buyer.