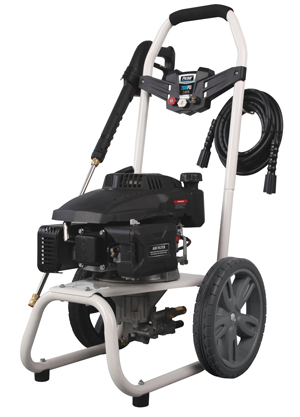 Pulsar 2600psi Vertical Gasoline Pressure Washer PWG2600V
This versatile gas powered 2600-psi pressure washer is the tool you need for those tough cleaning jobs. 12" no flat wheels make portability and maneuvering effortless. Simply hook it up to your garden hose and watch this powder coated machine go to work. Its 160cc engine delivers a flow rate of 2.0 GPM. Ideal for driveways, garage floors, walkways, wood decks, fencing, vehicles, and your home's vinyl or brick exterior. Dirt and grime doesn't stand a chance with Pulsar.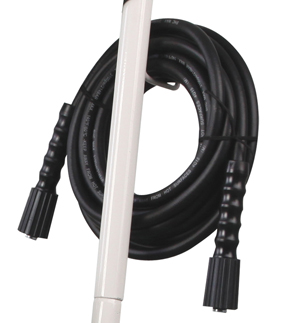 Power wash most surfaces with efficiency
This 2600 psi washer is designed to tackle those tough cleaning jobs around the home or office. This versatile machine can be utilized to effortlessly clean tasks such as your home, vehicle, patio, lawn equipment, fencing, and just about any other tough job you can think of. With 2600 psi of pressure, this washer is a great option for a wide variety of surfaces. From walls to floors, wood to cement, and aluminum to vinyl, dirt and grime doesn't stand a chance with this effective washing system.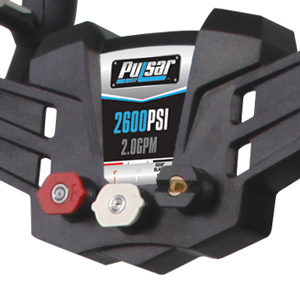 The proof is in the power
The 160cc OHV engine and 3 Piston axial cam pump powers an impressive 2600 psi of water pressure at 2.0 gallons per minute. This equates to a whopping 5,200 cleaning units. Remove loose paint, mold, grime and tough dirt from nearly any surface.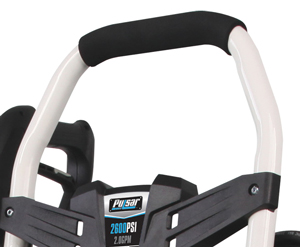 Simplicity is bliss
Setup your washer in under 5 minutes! No need to purchase extra accessories. 3 quick-connect tips with storage panel, 25 foot black PVC nylon braided hose, and stainless steel wand with gun style trigger is already included. Just add your oil, gasoline and water supply to get cleaning.
12 inch oversized wheels make mobility a breeze, even up and down stairs. Wheel this machine anywhere!
The quick-release handle allows for a quick take down and compact storage
Tips for the tips
3 quick-connect tips effortlessly snap in and out of the brass wand connector. Easily switch between tips while operating your washer. While not in use, simply press your unused tips into the storage panel.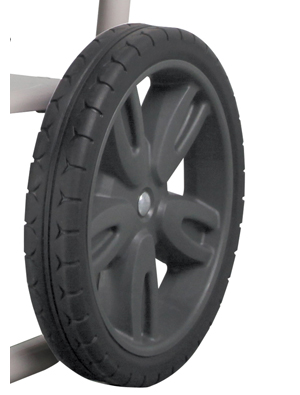 Zero-degree nozzle
If stains are an issue, the zero-degree nozzle provides a concentrated stream for blasting away stains with some serious power. It's ideal for:
Cleaning overhead areas and ventilation
Removing dried and caked material from equipment and vehicles
Removing heavy stains and buildup from concrete
Removing rust and other types of oxidation
25-degree nozzle
The 25-degree nozzle offers a wider spray pattern. This dispersion is great for cleaning larger surface areas from dirt and debris. Some great applications for this nozzle are:
General cleaning
Light mildew stain removal
Preparation surfaces for painting
Removing bacterial and algae build-up in pools
Roof, gutter, and downspout cleaning
Soap Nozzle
The soap nozzle is a low-pressure nozzle that allows you to mix your favorite cleaner with your cleaning water. Presoak your surfaces utilizing this nozzle for an optimal cleaning experience.