(4) Rockville RXM64 6.5" 4-Ohm Mid-Bass/Mid-Range Car Speakers Totaling 600 Watt Peak/300 Watt RMS With A High SPL Acrylic Bullet Phase Plug and Huge 60 Oz Magnet Structure - CEA Compliant Legitimate Power Ratings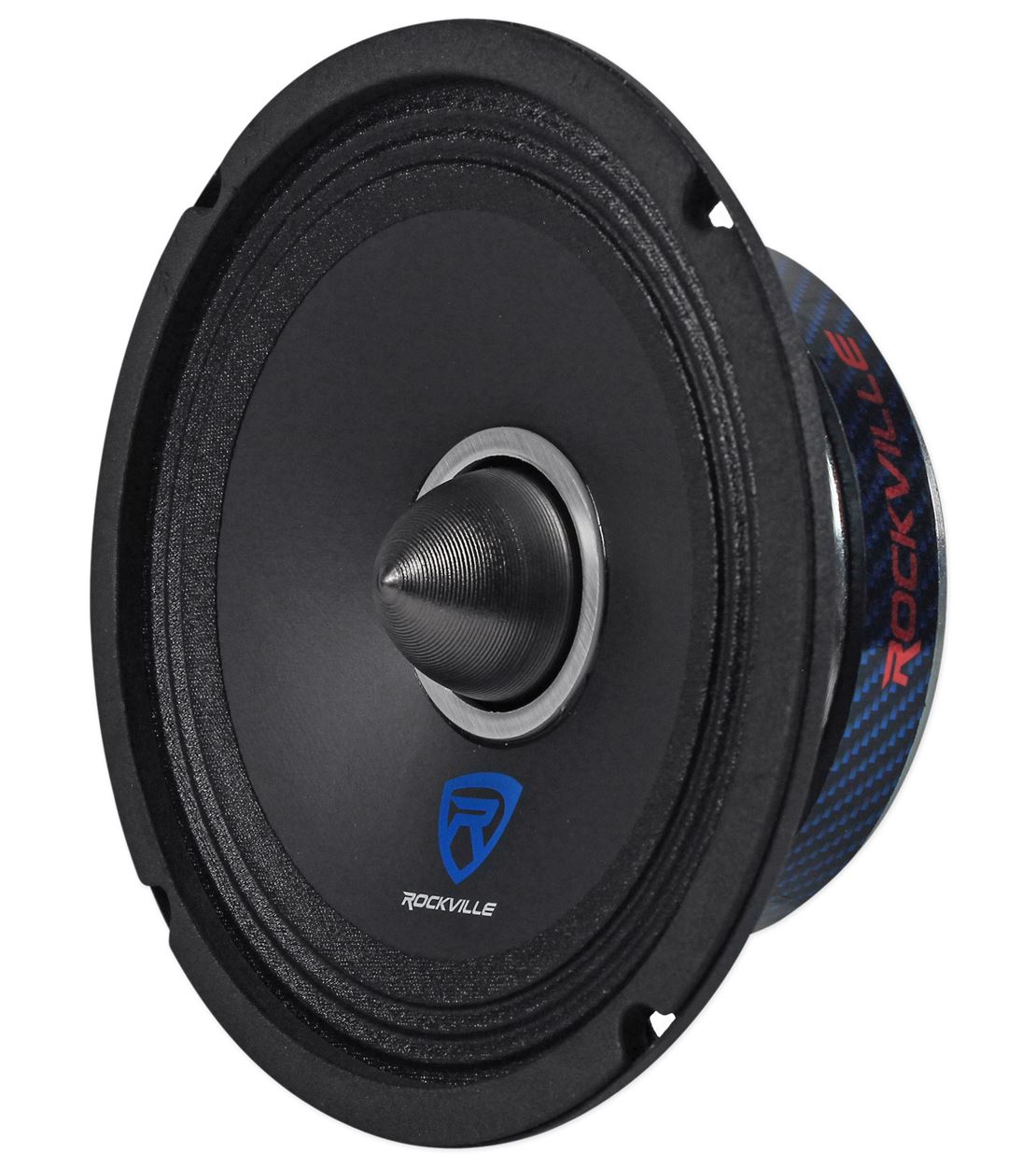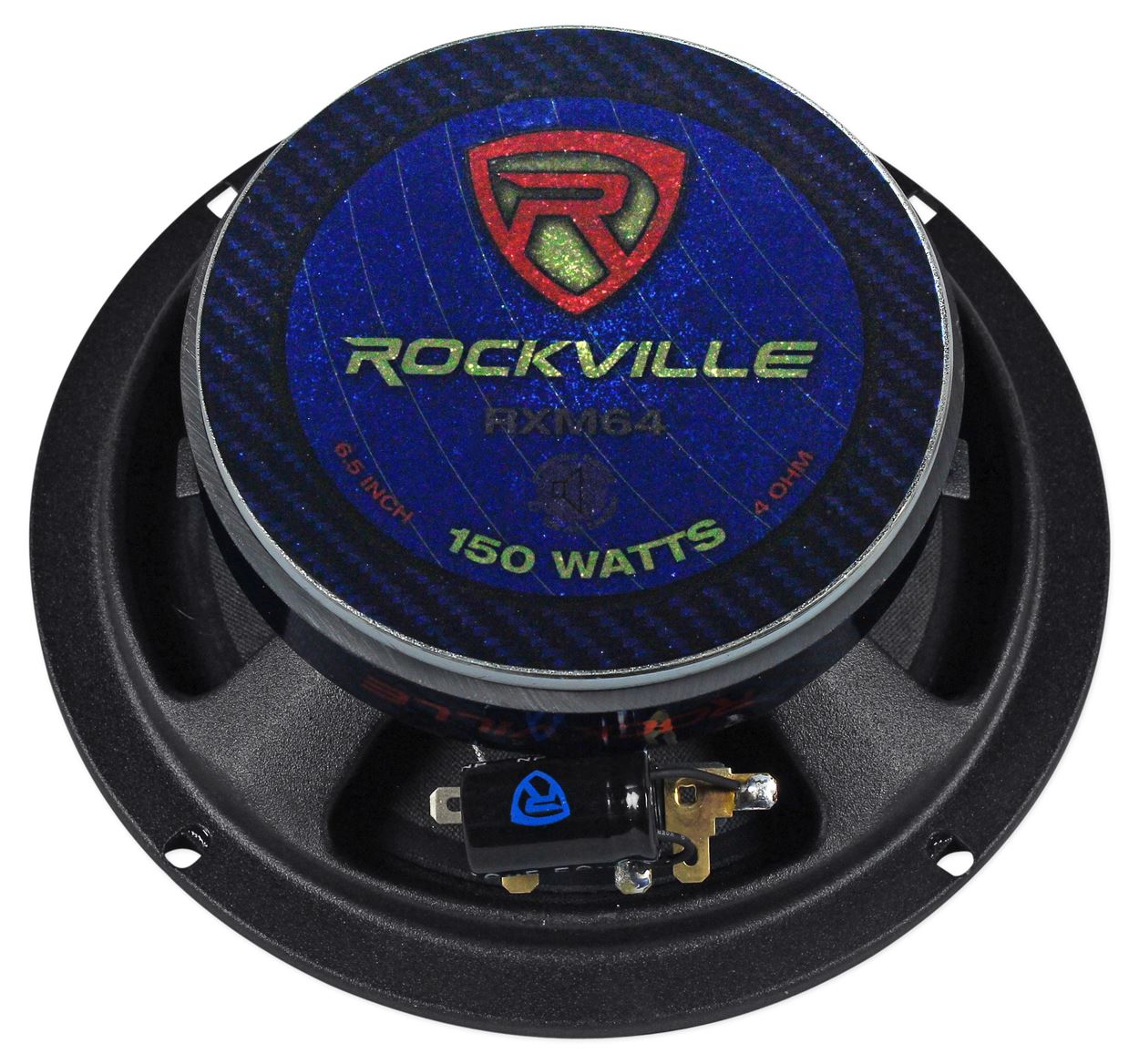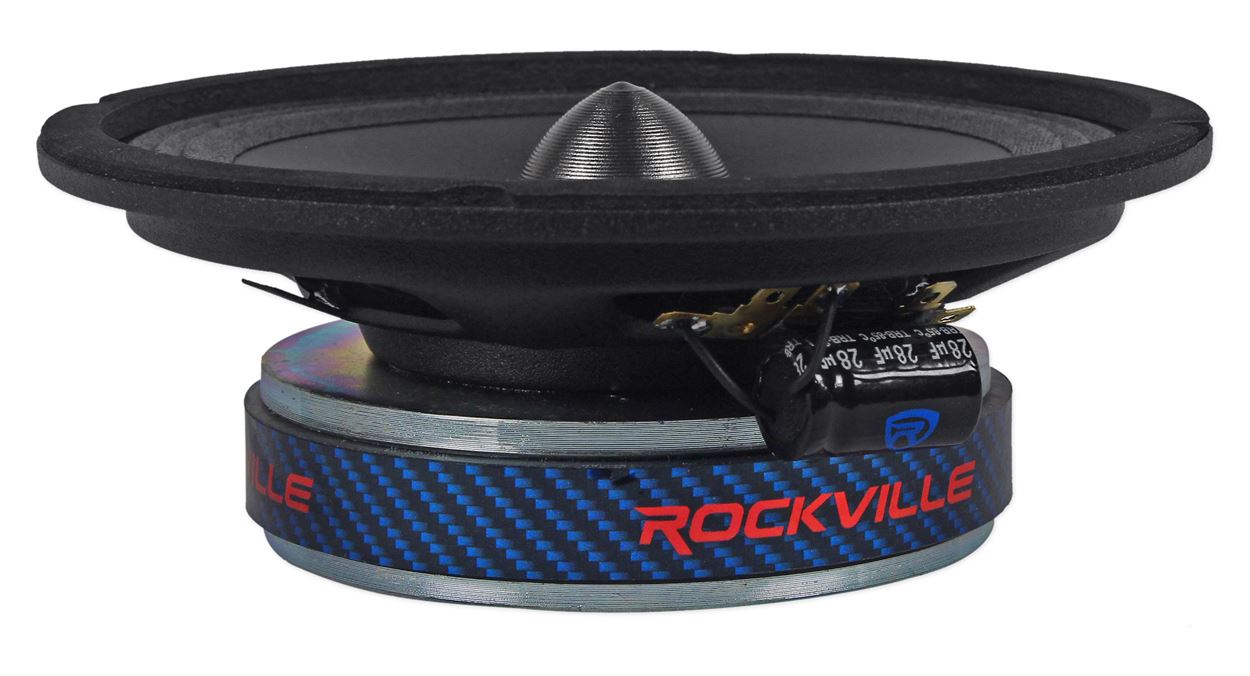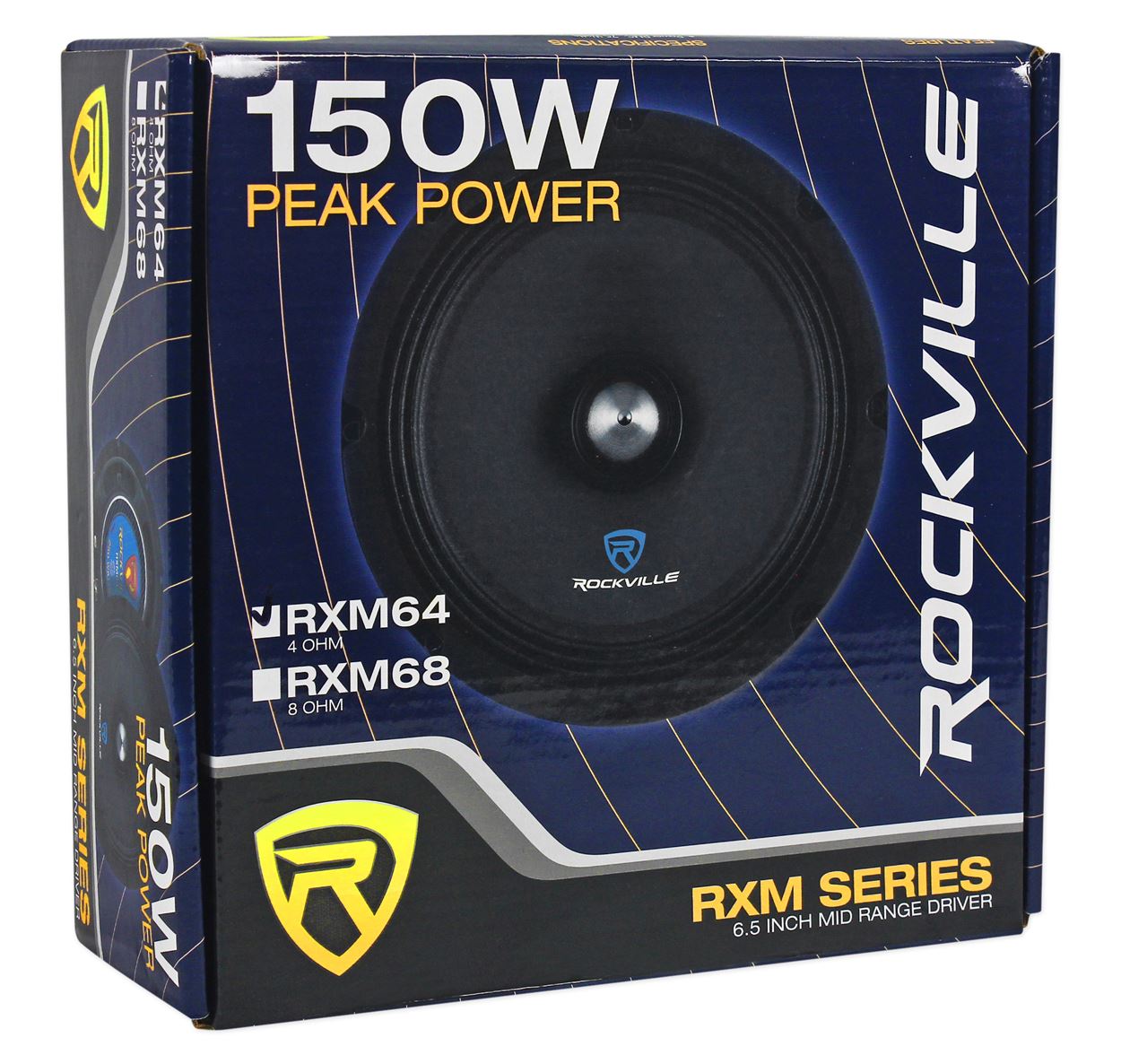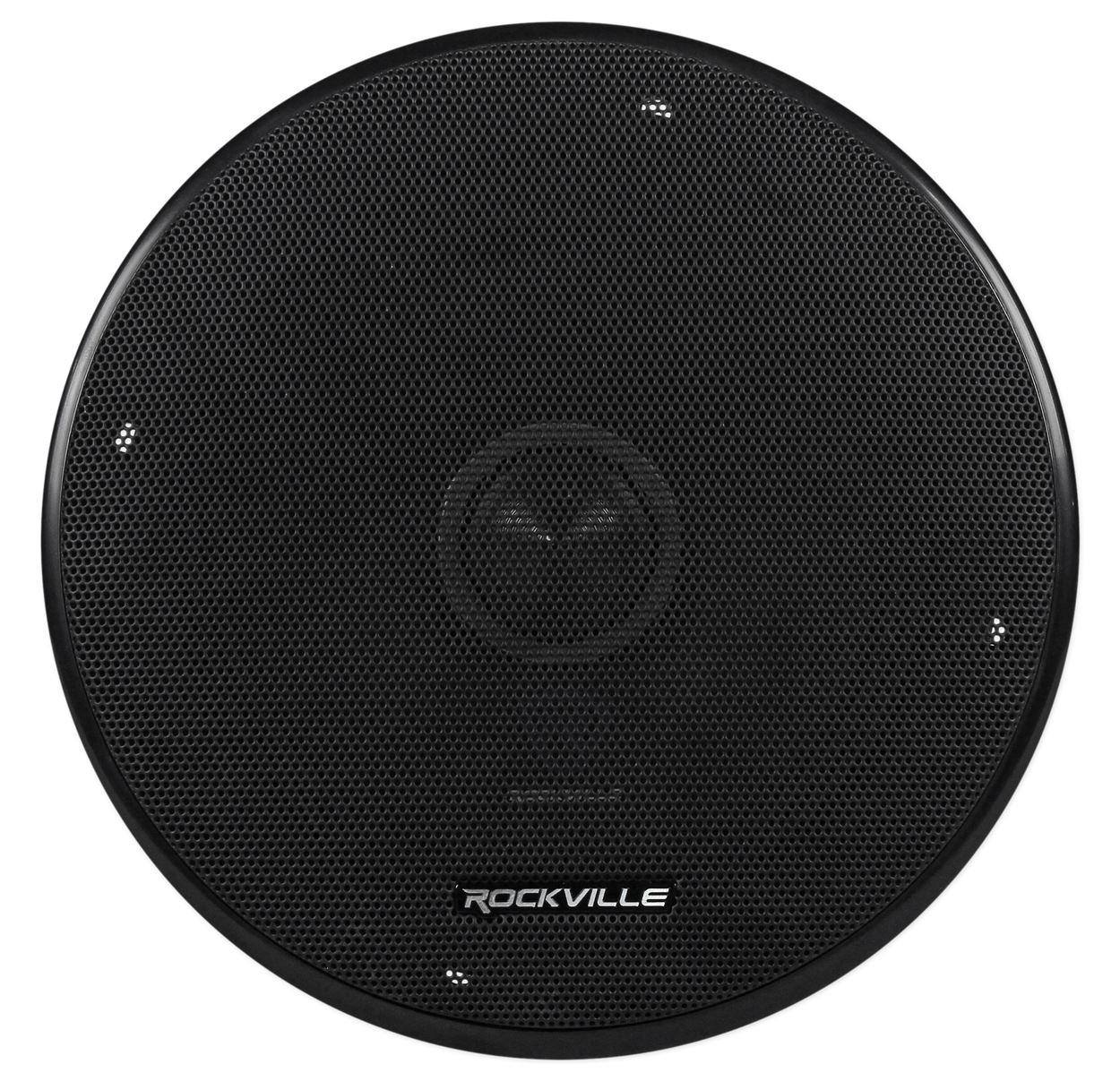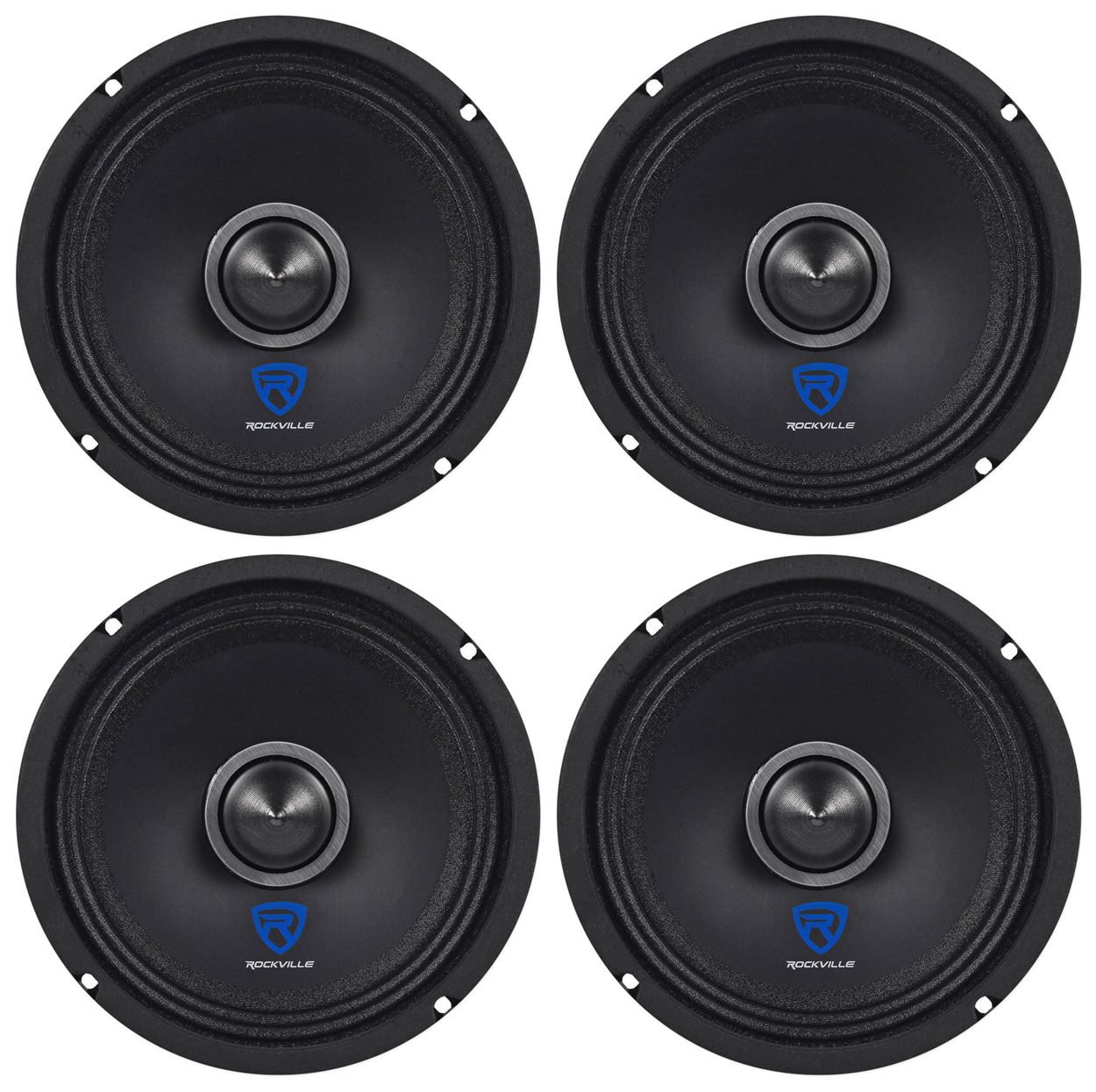 Click Thumbnails to Enlarge
Condition: BRAND NEW IN ORIGINAL PACKAGING
Warranty: 1 YEAR AUDIOSAVINGS
Package Includes:
(4) Rockville RXM64 6.5" 4-Ohm Car Speakers Totaling 600 Watts
---
Video of RXM64:
You are looking at the best value on the market today for high quality mid style speakers. The Rockville RXM64 is a 6.5" midrange/midbass driver that features 150 watts peak power handling and 75 watts RMS per speaker. These speakers are CEA compliant which means they are tested and rated by the industry standard. They are rated the same way that other premium brands such as Kicker, Rockford, and JBL rate their speakers. So you can feel confident when comparing these with other mids on the market or when matching these up with a high quality amplifier. This is very important because some of the cheaper brands on the market (I won't mention names) write bogus ratings like 2,000 watts on their mids, but they aren't CEA compliant and they won't even handle 5 % of the power they are rated at.
Power these with an external amp for mind blowing presence. You will be amazed at the clarity, definition, frequency response, and super high SPL that these speakers produce. Rockville engineers utilized the latest in Pro Audio technology and transferred it to these car audio mids so that you will achieve stadium pounding concert sound in your vehicle.

Extra care in the design and manufacturing are seen throughout with thoughtful touches such as prewired capacitor crossovers which prevent the speakers from blowing easily while smoothing out the frequency response; increasing the sound quality at higher volume levels. The speakers have large 60 oz. magnet motor structures with oversized 1.5" high temperature CCAR voice coils. The expanded high tinsel steel basket dampen vibration so that all you hear is crystal clear musical response without any external motor or vibration noises.
Unlike other brands which produce their speakers by machine, the Rockville speakers are hand made individually by technical teams dedicated to perfection and are subject to rigorous quality control standards.

The super shallow mounting depth facilitates easy fit in to door installations or in other tight locations. We're proud to say that Rockville midrange speakers are featured in our famous show stopping Audiosavings demo vehicles. After auditioning many different brands of speakers our technical staff chose Rockville because they required the highest quality midrange/midbass drivers available which Rockville was capable of supplying. Our custom installation required a very shallow mounting depth but we weren't ready to compromise on sound quality. With the Rockville midranges we didn't need to sacrifice quality and neither will you!

We are so convinced that these are the best midranges on the market we guarantee that you wont be let down! Our vast experience has proven that typical competition vehicles are missing loud, clear midrange/mid bass response, but now with the Rockville mids you can experience music the way it was meant to be listened to...loud and clear, with a full range of frequencies
Features:
Rockville RXM64 6.5" 150 Watt 4 Ohm Mid-Bass Driver Car Audio Speaker

Power Handling: 150 Watts Peak / 75 Watts RMS

6.5" Open Basket Midrange Speaker

Cone is made with Kevlar

Reinforced Black Pulp Cone

Treated Cloth Accordion Suspension

Linear Progressive Conex Spider

Acrylic Bullet Phase Plug High SPL Design

High Tinsel Expanded Steel Basket

Super Slim Design facilitates Door Installations

Oversize 1.5" High Temperature CCAR Voice Coil

60 oz Magnet Structure Weight

Includes Wire Mesh Grill

Prewired with Bass Blocking Capacitor

Frequency Response: 125Hz-10KHz

Sensitivity: 100dB @ 1w/1m

Impedance: 4 Ohms (8 ohm also available

Shallow Mounting Depth

Mounting Depth: 2.2"

Cutout diameter: 5.63"

Mounting diameter: 6.14"

Mounting hole diameter: 4 holes- 0.197" x 0.276"
TS Parameters:
FMS: 173.2 Hz

QMS: 8.60

QES: 0.83

QTS: 0.76

RES: 12.2 Ohm

RMS: 1.6 kg/s

CMS: 0.07 mm/N

MMS: 12.9 gr

NREF: 0.70 %

BL: 6.4

SPL: 100 dB

VAS: 1.6 I

RE: 3.4 Ohm

RP: 7.1 Ohm

LP: 2.7 mH

GP: 436.5 uF

LE: 0.3 mH
AudioSavings Return Policy:
At Audiosavings, we strongly believe in customer satisfaction and therefore offer free return shipping within 30 days of purchase on all items returned to us within the continental USA.
Prior to returning merchandise, contact us and we will give you a return authorization # and a return label.
You may return this item for a refund within 30 DAYS of purchase.
Warranty Repair/Exchange Period: 1 YEAR
If your item is defective or you want to return it for any reason within the first 30 days of when it was delivered to you; you have the following options:
We will send you a

pre-paid shipping label

to replace the item for a brand new one.
We will send you a

pre-paid shipping label

to exchange the item for another item of your choice. If the item you chose is more or less money we will work out the price difference with you.
If you are returning a working item in used condition for a refund there will be a 20% used item fee deducted from your refund. All replacements and exchanges are free.
Replacement/Processing Time:
Your replacement or refund will process within 3-5 business days of when we receive the item.
Please note items with physical damage un-related to shipping are not covered under warranty. This includes blown speakers with burned voice coils. Registered software cannot be returned.
You MUST notify us within 48 hours if you receive an item that was damaged during shipping.
Process for returning items
Please email us with your eBay user ID, Item code / model #, Condition of the item, and the reason for your return. Please also indicate whether you would like a replacement, an exchange, or a refund. We will supply you with a reference number (RMA #) to put on the package which will ensure quick processing of your return. All returns require a RMA# to be returned back to our facility.