Rockville BPA8 8" 300 Watt Active DJ/PA Speaker With Built In Bluetooth, Remote , SD/USB Reader and Built With High Quality Materials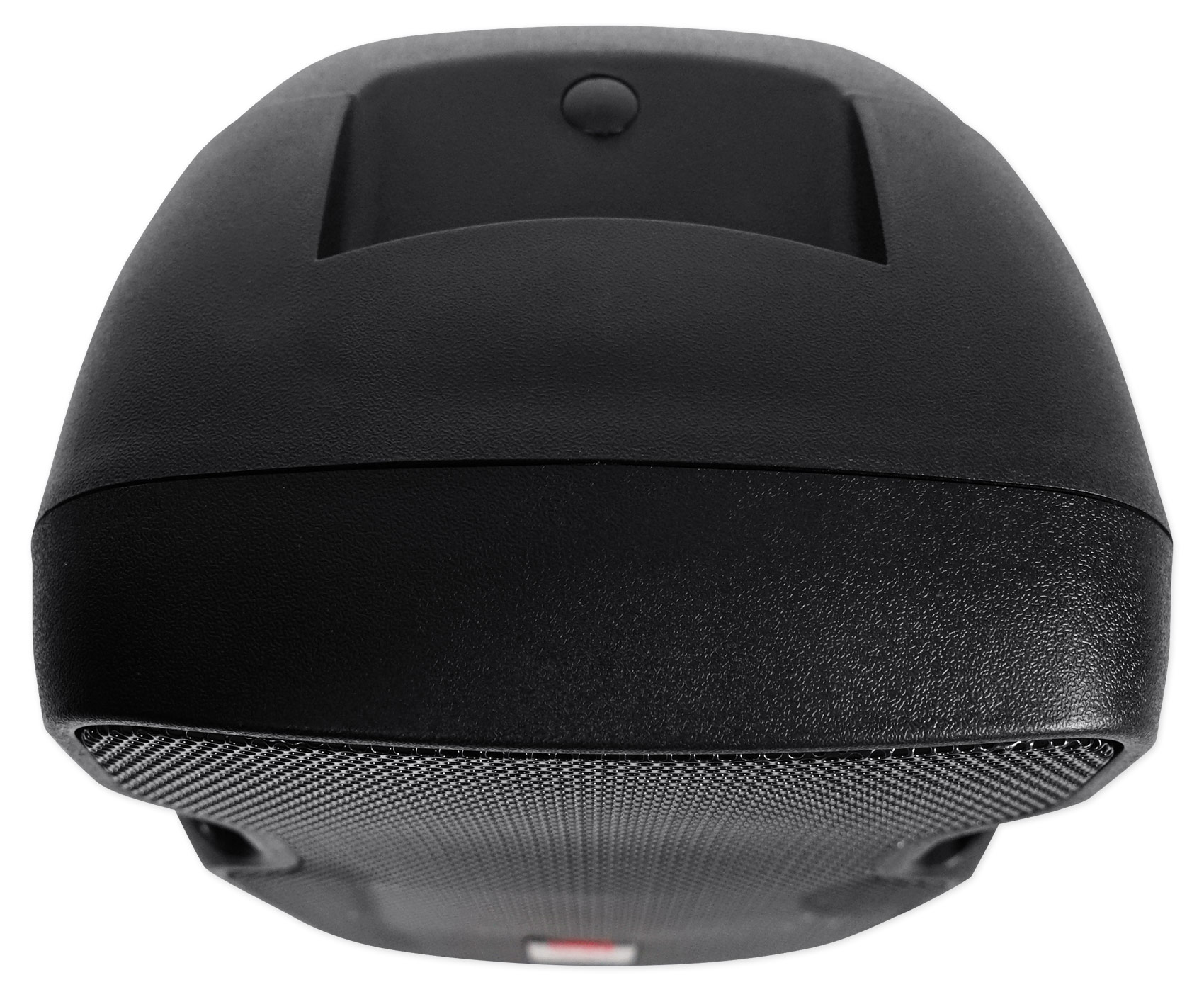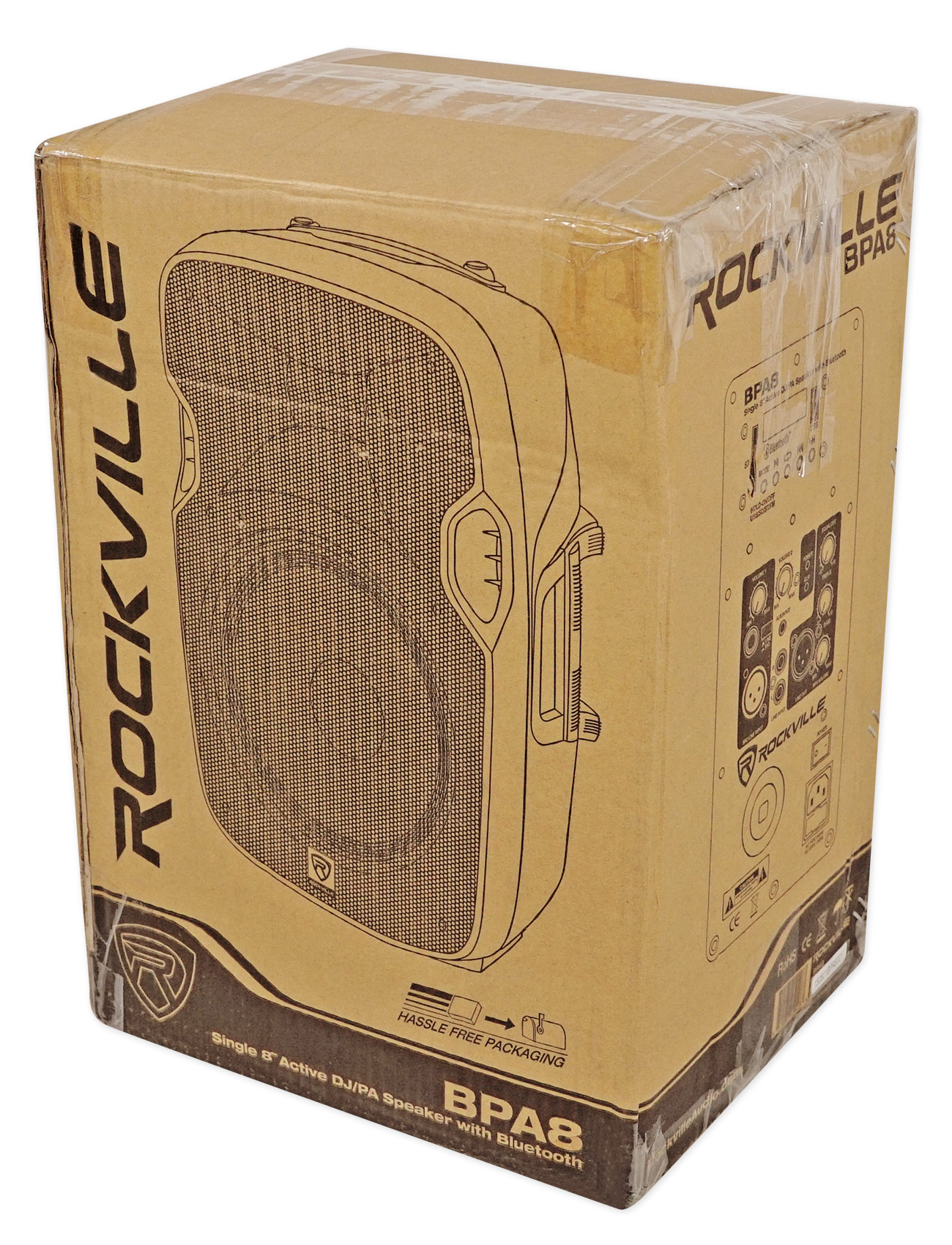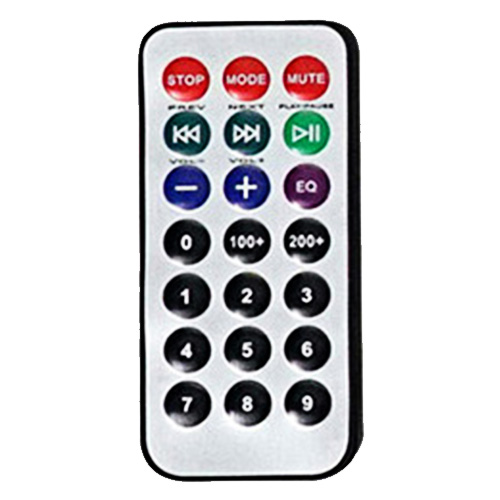 Click Thumbnails to Enlarge
Condition: BRAND NEW IN ORIGINAL PACKAGING
Warranty: 1 YEAR AUDIOSAVINGS

Video of BPA8:
Description:
BPA8
The Rockville BPA8 8" powered PA speaker has superior sound quality and power to anything at this price point. At Rockville we cut out all the middle men and deliver the best professional products at the best prices.

This speaker has an incredible 300 watts of peak power and will deliver a massive amount of highs, mids, and Bass. This speaker is super-efficient.

The built in USB input and SD input are great options for playing back your music. The Bluetooth integration is very easy to use and is very reliable. You will be able to transmit music form your Bluetooth phone or MP3 player to play back on the speaker. The Bluetooth range is 32 feet. Our new Bluetooth chipset ensures top of the line sound quality so you get distortion free playback.

This BPA8 speaker comes to the market as a result of one full year of intensive research and development. Our strategy used to be to re-sell other brands Bluetooth speakers at great price points. However, our customers were simply not happy with how loud they were able to go. As a result we had to stop carrying those other models. Since realizing there was a market, we decided to go out and try to make a better product and keep the price point the same. Like we always do, we went out and bought 5 models of great sounding PA speakers and put our engineers, purchasers, and designers to work to see if we can build something as good as the higher end brands for the price of the cheaper ones. One year later the BPA series was born and is now in stock!

These go louder than the ones we tested against. We abused them for months and they still held up just fine! These speakers are true professional quality!

It is important to note that we rate these with the strictest power rating formulas. There are speakers on the market that write 3,000 watts. I am sure you all came across them and they seem like they are a great deal. Our true-world rated 300 watts will go literally 300 % louder than those 3,000 watt speakers.

The 8" woofer built into this speaker has a 1.5" KSV voice coil which provides an extremely loud, deep, punchy bass response. Couple that with our state-of-the-art 1'' pure titanium-diaphragm compression driver and the ultra-wide dispersion, 45° large-format horizontal wave-guide horn and you get beautiful full range concert-quality sound. The linear class A/B amplifier built into these speakers is efficient and provides clean power to the speaker. Our factory produces some of the best powered speakers. For the BPA series we did the following upgrades. We made the amplifier 25 % more powerful. We made the voice coils bigger, and the magnet of the woofer bigger. We also upgraded the tweeters and horns. We do not use Piezo. These are titanium diaphragm high-end drivers! We really went out of our way to make sure the amp built into these speakers gives you enough power so you can really feel the music.

The BPA8 has a versatile trapezoidal enclosure design which allows you to use it as a PA speaker. It is also flyable and stand mountable giving you many options on how you can utilize these speakers.

We also included all the inputs and outputs you would need along with great controls. These have XLR and 1/4" ultra-low noise Mic / Line inputs with volume control as well as line RCA and 1/8" inputs with separate Gain adjustments. There is also XLR line output for linking of additional speakers or for connecting to a mixer.

If you are in the market for a high quality 8" active speaker, then we highly recommend the BPA8. We feel this is the best value on the market. You get great features, great quality, high power, and a lot of versatility for a great price.

Features:
Rockville BPA8 8" 300 Watt Active DJ/PA Speaker With Built In Bluetooth
300 Watts Peak/150 Watts Program/75 Watts RMS
High power long-throw 8'' woofer with 1.5" KSV voice coil provides incredibly deep bass and acoustic power
Frequency Response: 20Hz-20KHz
Maximum SPL @1w/1m: 95dB peak / 92dB continuous
Bluetooth signal input. Now you can input any audio signal from your Bluetooth enabled music player or phone. No cables necessary! Bluetooth range is 32 feet.
USB/SD digital MP3 music player. Input audio signals, special effects, any preprogrammed audio file and amplify it through your system
Wireless remote control. Enjoy the added convenience of being able to adjust any of the MP3 player functions, including volume, from the included wireless remote.
LCD screen displays MP3 functions including BT connectivity.
Channel 1 features XLR and 1/4" TRS" inputs with volume control
Channel 2 features RCA, and 1/8" aux inputs with volume control
XLR line output for connecting to additional powered speakers, a mixer, or a powered subwoofer
High-power 2-way pro sound reinforcement speaker system for live sound and playback applications
Built In 2 band equalizer to adjust high and low frequencies independently
Compact and light weight system delivers distortion free sound even at extreme SPL
Linear Class AB amplifier technology: high power, transparent sonic performance
State-of-the-art 1'' pure titanium-diaphragm compression driver for crystal clear high-frequency reproduction
Ultra-wide dispersion, 45° large-format horizontal wave guide horn molded directly into cabinet
Built In high quality crossover to filter out unwanted frequencies
Versatile trapezoidal enclosure design allows different positioning
Stand mounting with 35-mm pole socket
Flyable
High-quality components and exceptionally rugged high impact ABS construction
Amplifier clip limit LED indicator & power LED cabinet rear
Built In FM Radio With 10 Presets and US/European Tuning
110 / 220 Volt switchable power supply with external user serviceable fusing
Item Actual Dimensions in inches: 9.89" Length x 8.2" Width x 15.37" Height
Item actual weight: 13.2 LBS
Shipping Dimensions in inches: 11.62" Length x 9.65" Width x 17.13" Height
Shipping Weight: 15.4 LBS
About Rockville Quality Control Procedures:
The Rockville brand stands for Quality, Innovation and Value. All Rockville products go through the most rigorous quality control standards in the industry. Products go through months of extensive testing before they reach your hands. All user functions are tested and all internal components are tested for quality. Rockville makes products that are virtually un-breakable! Rockville is one of the only brands in its class to test every concept model for weeks or months before starting production. Once production begins, Rockville sends product engineers to their factory to quality control every line of production. During production every product is tested and on top of that Rockville goes the extra mile and has their high level product engineers do an additional quality control. They test a certain percentage of all products from the production line a second time to ensure that the quality meets their vigorous standards, and to make sure that there is never a batch of products with even a slight problem. All Rockville sub enclosures are backed with a full 90 day warranty, though it is unlikely that you will need to use it.
AudioSavings Return Policy:
At Audiosavings, we strongly believe in customer satisfaction and therefore offer free return shipping within 30 days of purchase on all items returned to us within the continental USA.
Prior to returning merchandise, contact us and we will give you a return authorization # and a return label.
You may return this item for a refund within 30 DAYS of purchase.
Warranty Repair/Exchange Period: 1 YEAR
If your item is defective or you want to return it for any reason within the first 30 days of when it was delivered to you; you have the following options:
We will send you a

pre-paid shipping label

to replace the item for a brand new one.
We will send you a

pre-paid shipping label

to exchange the item for another item of your choice. If the item you chose is more or less money we will work out the price difference with you.
If you are returning a working item in used condition for a refund there will be a 20% used item fee deducted from your refund. All replacements and exchanges are free.
Replacement/Processing Time:
Your replacement or refund will process within 3-5 business days of when we receive the item.
Please note items with physical damage un-related to shipping are not covered under warranty. This includes blown speakers with burned voice coils. Registered software cannot be returned.
You MUST notify us within 48 hours if you receive an item that was damaged during shipping.
Process for returning items
Please email us with your eBay user ID, Item code / model #, Condition of the item, and the reason for your return. Please also indicate whether you would like a replacement, an exchange, or a refund. We will supply you with a reference number (RMA #) to put on the package which will ensure quick processing of your return. All returns require a RMA# to be returned back to our facility.