(2) Brand New Rockville RVP15W8 15" 2000 Watt Peak/1000 Watt RMS 8-Ohm Raw Subwoofers With 51oz Magnets For Strong Bass Response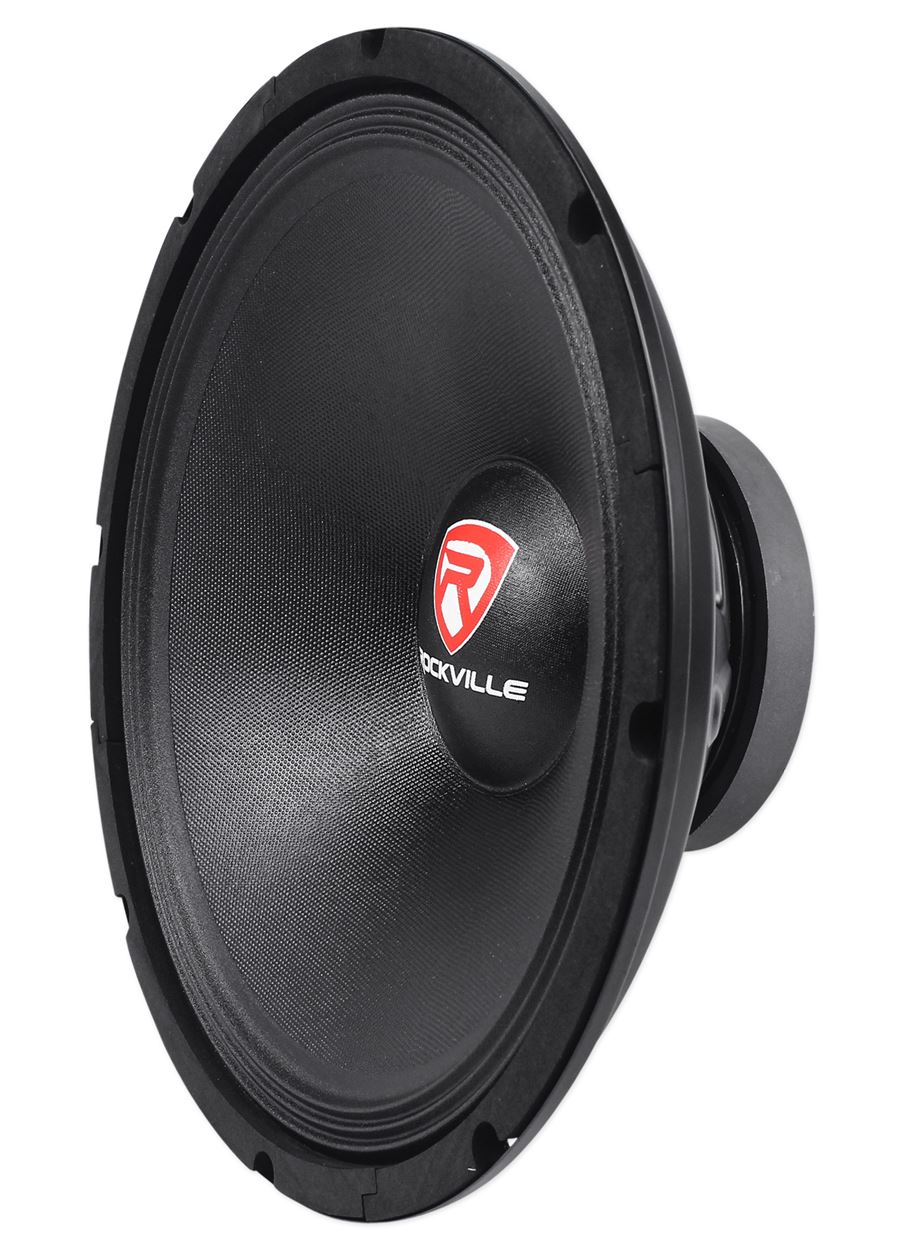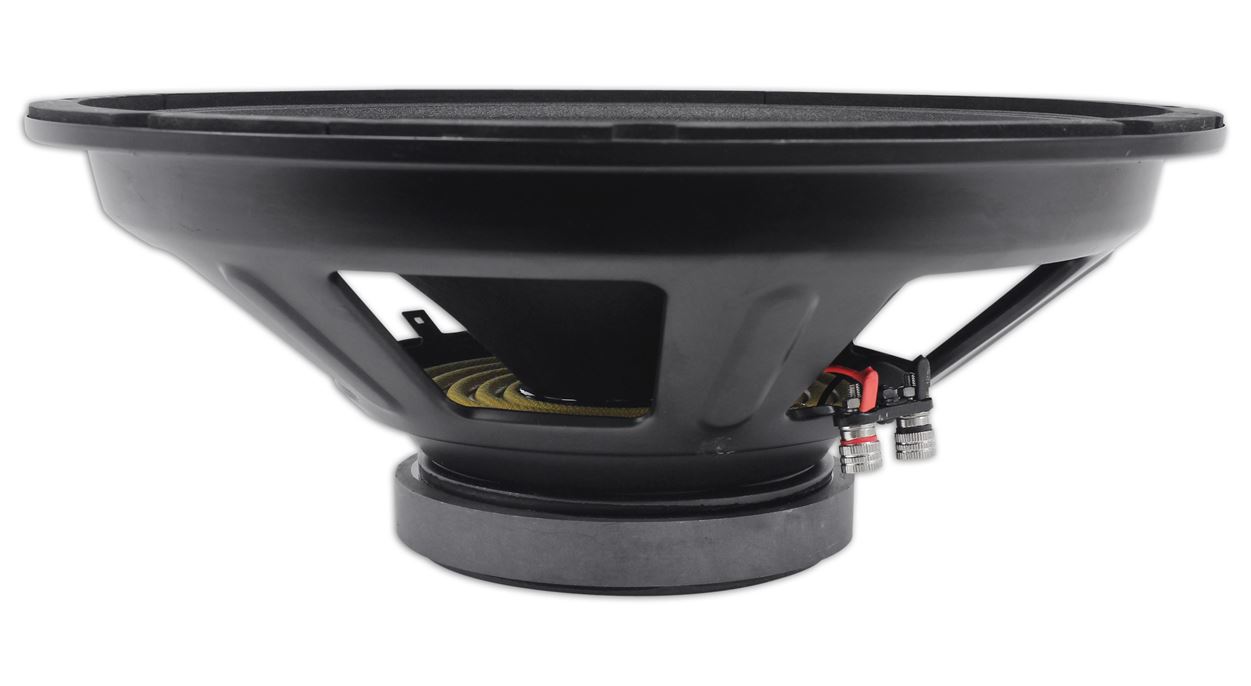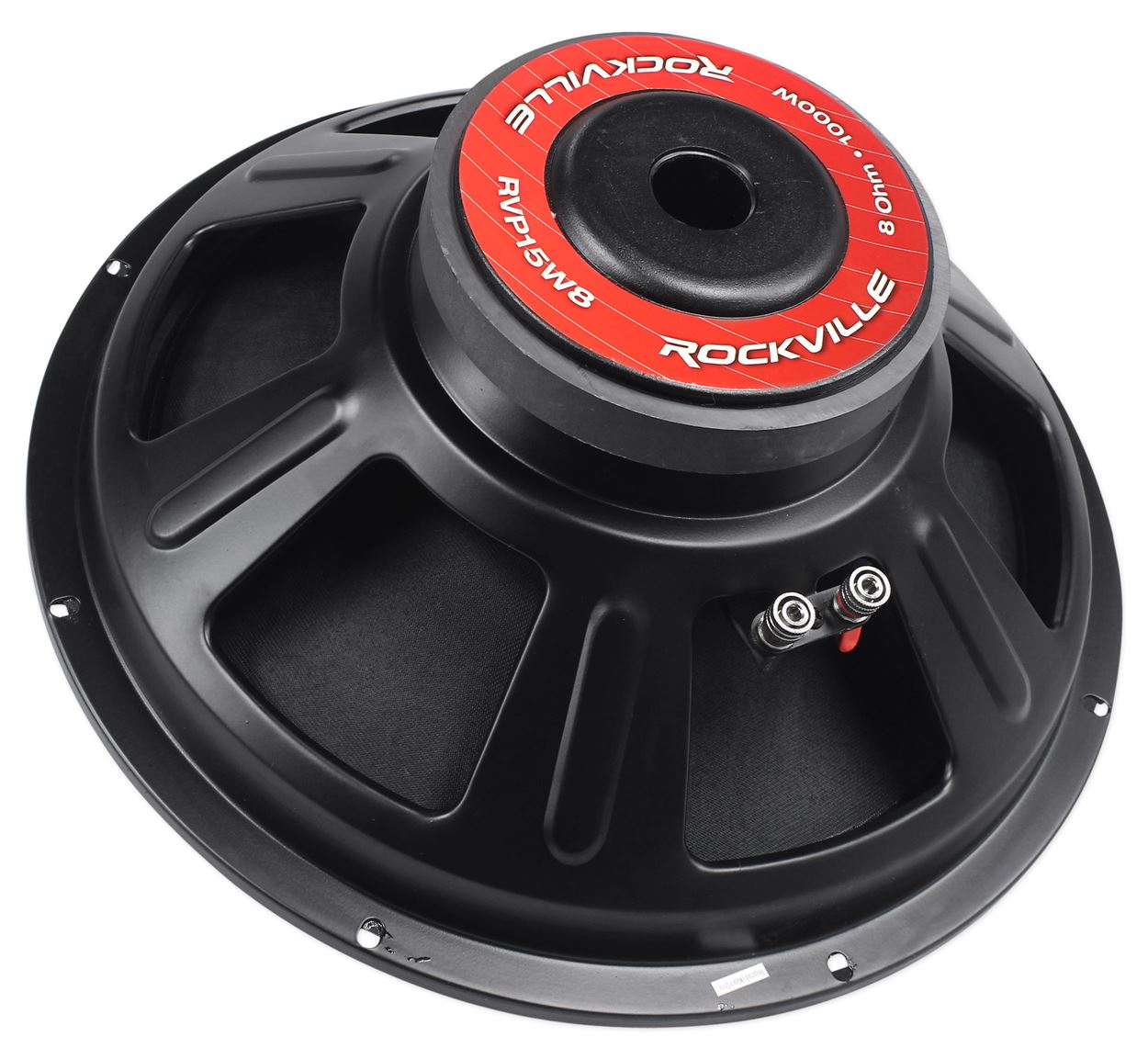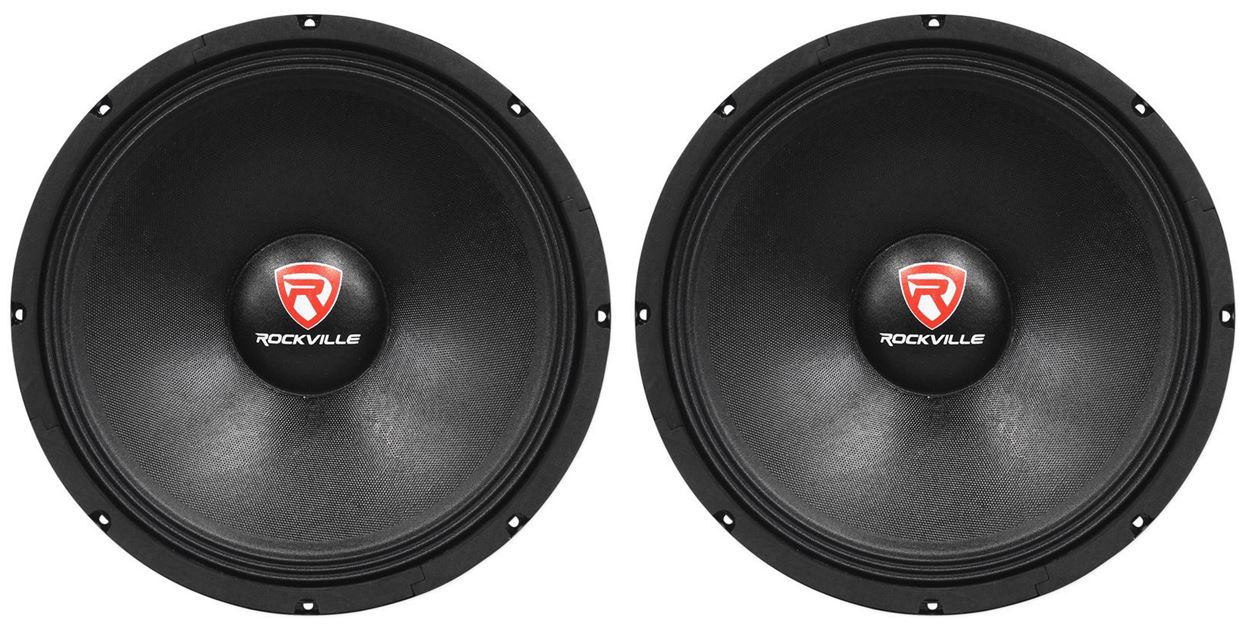 Click Thumbnails to Enlarge
Condition: BRAND NEW IN ORIGINAL PACKAGING
Warranty: 1 YEAR AUDIOSAVINGS
Package Include:
---
Video of RVP15W8:

The Rockville RVP15W8 15" raw professional subwoofer erupts with power. These can handle 500 watts RMS.
Compare these with other raw subs, and you can see a clear difference in power as well as in sound quality. Other subs might write 1,000 watts peak but they only have 200 true RMS watts. This sub has a 51 Oz magnet structure.
Features:
Rockville RVP15W8 15" 1000 Watt Raw Replacement Subwoofer

Power Handling :
Peak Power Handling : 2000 Watts (1000 Watts per Subwoofer)
RMS Power Handling : 1000 Watts (500 Watts per Subwoofer)

Fiber Reinforced Ultra Stiff Paper Composite Cone

Paper Composite Dust Cap

Expanded and Rolled Steel Basket

Accordion Cloth Surround

Ultra Saturated, High BL Magnetic Motor Gap

2.5" High Temperature CCAW High SPL Voice Coil

Linear Progressive Conex Spiders

Dual Nickel Plated Banana Plug Terminals

Impedance : 8 Ohms

51 oz Magnet

Mounting Depth: 5.7" inches

Frequency Response: 25 Hz to 1.5 KHz

Sensitivity : 100dB @ 1w/1m
REVC: 6.8 Ohm
FO: 42.490 Hz
SD: 855.300 sqCM
BL: 13.989 TM
QMS: 6.266
QES: 0.892
QTS: 0.781
NO: 1.260%
SPLO: 100 dB
VAS: 151.556 Ltr
CMS: 145.897 uM/N
KRM: 4.647 m Ohm
ERM: 0.832
MMS: 96.166 g
MMD: 81.783 g
KXM: 38.000 m Ohm
EXM: 0.6
About Rockville Quality Control Procedures:
The Rockville brand stands for Quality, Innovation and Value. All Rockville products go through the most rigorous quality control standards in the industry. Products go through months of extensive testing before they reach your hands. All user functions are tested and all internal components are tested for quality. Rockville makes products that are virtually un-breakable! Rockville is one of the only brands in its class to test every concept model for weeks or months before starting production. Once production begins, Rockville sends product engineers to their factory to quality control every line of production. During production every product is tested and on top of that Rockville goes the extra mile and has their high level product engineers do an additional quality control. They test a certain percentage of all products from the production line a second time to ensure that the quality meets their vigorous standards, and to make sure that there is never a batch of products with even a slight problem. All Rockville monitors are backed with a full one year warranty, though it is unlikely that you will need to use it.
AudioSavings Return Policy:
At Audiosavings, we strongly believe in customer satisfaction and therefore offer free return shipping within 30 days of purchase on all items returned to us within the continental USA.
Prior to returning merchandise, contact us and we will give you a return authorization # and a return label.
You may return this item for a refund within 30 DAYS of purchase.
Warranty Repair/Exchange Period: 1 YEAR
If your item is defective or you want to return it for any reason within the first 30 days of when it was delivered to you; you have the following options:
We will send you a

pre-paid shipping label

to replace the item for a brand new one.
We will send you a

pre-paid shipping label

to exchange the item for another item of your choice. If the item you chose is more or less money we will work out the price difference with you.
If you are returning a working item in used condition for a refund there will be a 20% used item fee deducted from your refund. All replacements and exchanges are free.
Replacement/Processing Time:
Your replacement or refund will process within 3-5 business days of when we receive the item.
Please note items with physical damage un-related to shipping are not covered under warranty. This includes blown speakers with burned voice coils. Registered software cannot be returned.
You MUST notify us within 48 hours if you receive an item that was damaged during shipping.
Process for returning items
Please email us with your eBay user ID, Item code / model #, Condition of the item, and the reason for your return. Please also indicate whether you would like a replacement, an exchange, or a refund. We will supply you with a reference number (RMA #) to put on the package which will ensure quick processing of your return. All returns require a RMA# to be returned back to our facility.