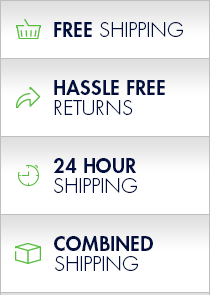 PLEASE NOTE that the following is the manufacturer's description, inclusions and accessories mentioned in the manufacturer's description may not be included with this particular item. This is a "what you see is what you get" item. Please contact us if you have any questions.
PLEASE READ shipping info section carefully to know if this item will ship Ground or Freight and if you will be asked to add a lift gate.
CANADA BUYERS are required to pay via PayPal ONLY. Credit card payments will not be accepted and will be cancelled.
Product Description
Bosch 800 Series HGI8054UC
30" Slide-in Gas Range with 5 Sealed Burners, 18,000 BTU Center Burner, 4.8 cu. ft. Convection Oven, Pyrolytic Self-Clean, 9 Cooking Modes, Heavy-Duty Metal Knobs and Warming Drawer.



THIS UNIT IS NEW OUT OF BOX IN PERFECT COSMETIC CONDITION.
This unit comes with full manufacture warranty.
Pictures are for the actual unit.


SIDES AND BACK MIGHT HAVE SOME SCRATCHES OR MINOR DENTS THAT WONT BE VISIBLE ONCE INSTALLED AND WONT AFFECT FUNCTIONALITY
This item will require lift gate for delivery which is $89.00
Please contact us for more info.
THIS ITEM MUST BE SHIPPED FREIGHT
SPECIFICATIONS:

Capacity:
4.8 Cu. Ft.
Cleaning System - Primary Cavity:
Self-Clean
Display:
Red, White
Safety Device:
Automatic Re-Ignition, Thermostat
Number Of Double Grates:
2
Knob Material:
Full Metal
Nozzle Set For Liquid Gas:
Included
Telescopic Rack:
Included
Cast Iron Pan Support:
Included (3)
Oven Racks:
Included (3)
Temperature Probe:
No
Island Trim:
Included
Cooking Method
Variable Broil (Hi and Low):
Yes
Roast:
Yes
Warm:
Yes
Proof:
Yes
Convection Bake:
Yes
Convection Roast:
Yes
Pizza:
Yes
Sabbath:
Yes
Burner Performance
Total Number Of Cooktop Burners:
5
Sealed Burners:
Yes
Total BTU Load:
53,000 BTU
1st Burner Location:
Front Left
1st Burner Power:
10,000 BTU
2nd Burner Location:
Back Left
2nd Burner Power:
5,000 BTU
3rd Burner Location:
Middle Back
3rd Burner Power:
18,000 BTU
4th Burner Location:
Back Right
4th Burner Power:
5,000 BTU
5th Burner Location:
Front Right
5th Burner Power:
15,000 BTU
Installation Requirements
Current:
15 Amps
Electrical Requirements:
120 V / 60 Hz
Gas Type:
Natural Gas 15 mbar (USA)
Alternative Gas Type:
Liquid Gas 27,5 mbar (USA)
Dimensions and Weights
Overall Width:
31 1/2"
Overall Depth:
28 7/8"
Overall Height:
36 1/2"
Cutout Width:
30"
Cutout Depth:
25"
Cutout Height:
35 1/2" - 37"
Variable Cooker Height:
1"
Net Weight:
221.0 Lbs.
Gross Weight:
243.0 Lbs.



FEATURES:

Design
The new Bosch slide-in range fits in any freestanding range cutout.
Touch control for easier operation of the oven.
Heavy-duty metal knobs for a premium look and feel.
Low-profile design for an integrated appearance.
Stainless steel maintop.
Capacity
With 4.8 cu. ft. of capacity, a spacious oven accommodates most pots and pans.
Performance
Powerful 18,000 BTU center burner speeds cooking time.
9 specialized cooking modes for gourmet cooking made easy.
Standard convection.
Temperature Conversion for convection cooking.
Convenience
The warming drawer keeps everything you cook warm and ready to serve.
5 burners add flexibility to your cooking.
One oven light to better monitor cooking progress.
Built-in kitchen timer.
Extra large door window for easy monitoring of cooking process.
Star-K certified.
100° - 450°F.
Contact Info
We are open Monday through Friday 8 am to 4 pm central time. We are not open during weekends but we will try our best to respond to all your requests within 24 hours. Please contact us via ebay for any questions.


Return Info
If there is an issue with the unit shipped please let us know within 7 business days and we will take it back and pay for the return shipping. If the customer made a mistake then he will be responsible for 10% return fee and shipping back and forth.
Shipping Info
We will ship your item/items within 1 business day after payment has been received.
Items bought over the weekend will be processed and shipped on Monday unless it is a major holiday then it will be shipped the following business day. We don't work or ship items on Saturdays and Sundays.
WE DO NOT SHIP TO ALASKA, PUERTO RICO OR HAWAII, SORRY! We apologize if this causes any inconvenience to your purchasing experience.
GROUND SHIPMENTS: Will be delivered to the address you provided.
FREIGHT SHIPMENTS: Will be shipped to your residence. If the item is heavy and you need a lift gate we will contact you to add an additional $89.
You must provide the best phone number to reach you as it is needed by the freight company to schedule delivery or pick up. The freight carrier is not responsible for moving or delivering the item inside the house or taking it upstairs, they will deliver it at the door or a curbside delivery unless discussed by you and them directly for other arrangements.
INSPECTION REQUIRED: Please inspect the packaging and the unit upon receiving your item. If there is any issue or existing damages please report it to the driver. If the unit is damaged you MUST reject the unit immediately for a replacement or full refund. If the unit is damaged and you accept it and signed on it as a clear delivery then we will not be able to take responsibility for any damages. It is then your responsibility to file a claim with the freight company. If you need assistance please contact us
CANADIAN CHARGES
GROUND SHIPMENTS: The total shipping charges include everything, even taxes. You do not need to pay anything extra.
FREIGHT SHIPMENTS: The total charge sinclude shipping, brokerage fee and insurance. You WILL NEED to pay taxes upon receiving the unit. For residential and lift gate policies please check above.
Payment Info
We accept PayPal and all major credit cards but American Express. Please include your shipping address in case it is different from billing address. The customer must provide full payment within 10 days of purchasing. You are 100% protected and you will receive the unit you are expecting. If any issue arises we are here to make sure you are 100% satisfied please contact us. In case the customer changes his/her mind or purchases and pays by mistake he/she will be responsible for 10% refund fee plus shipping charges both ways.