Belmint TENS (Transcutaneous Electrical Nerve Stimulation) Unit Electronic Pulse Massager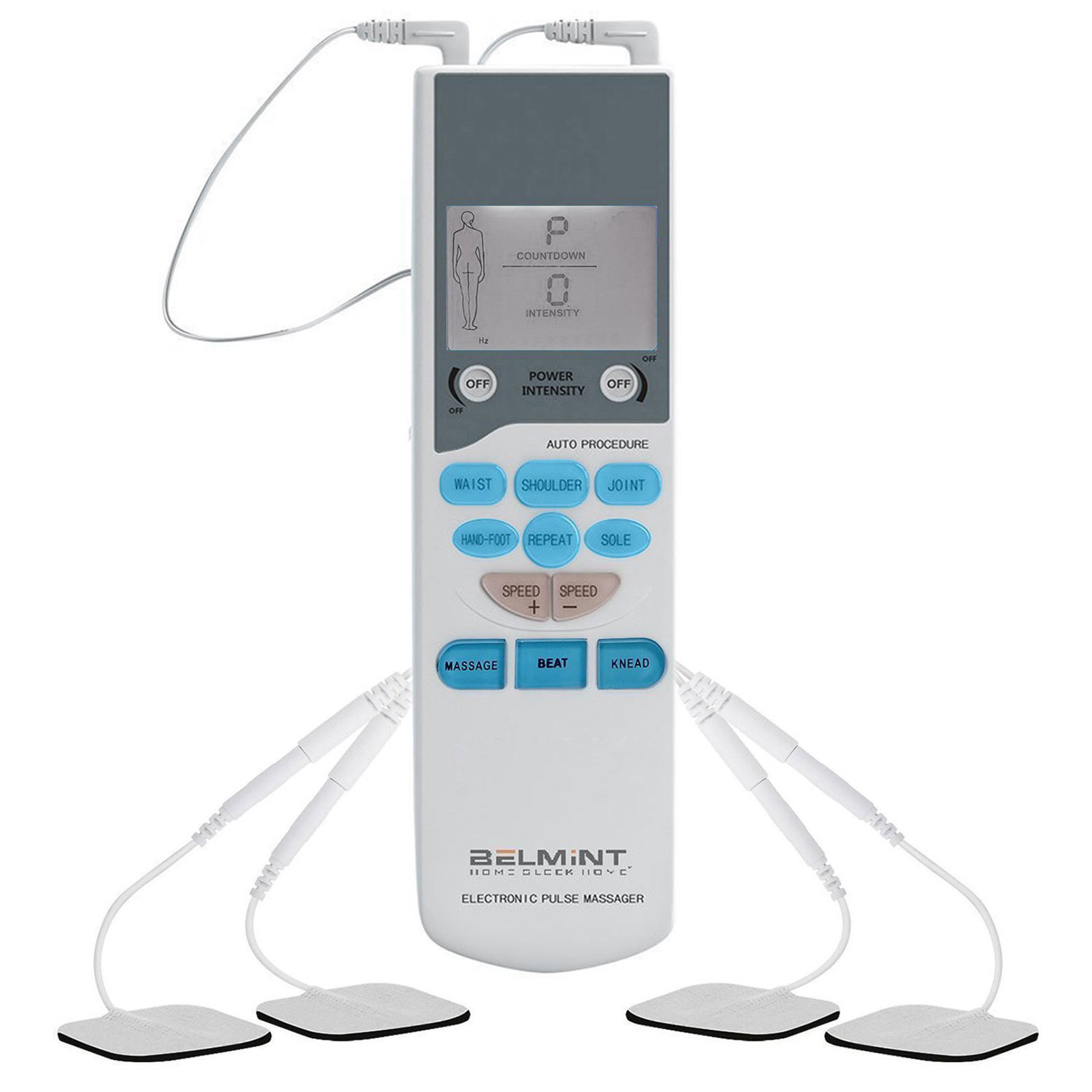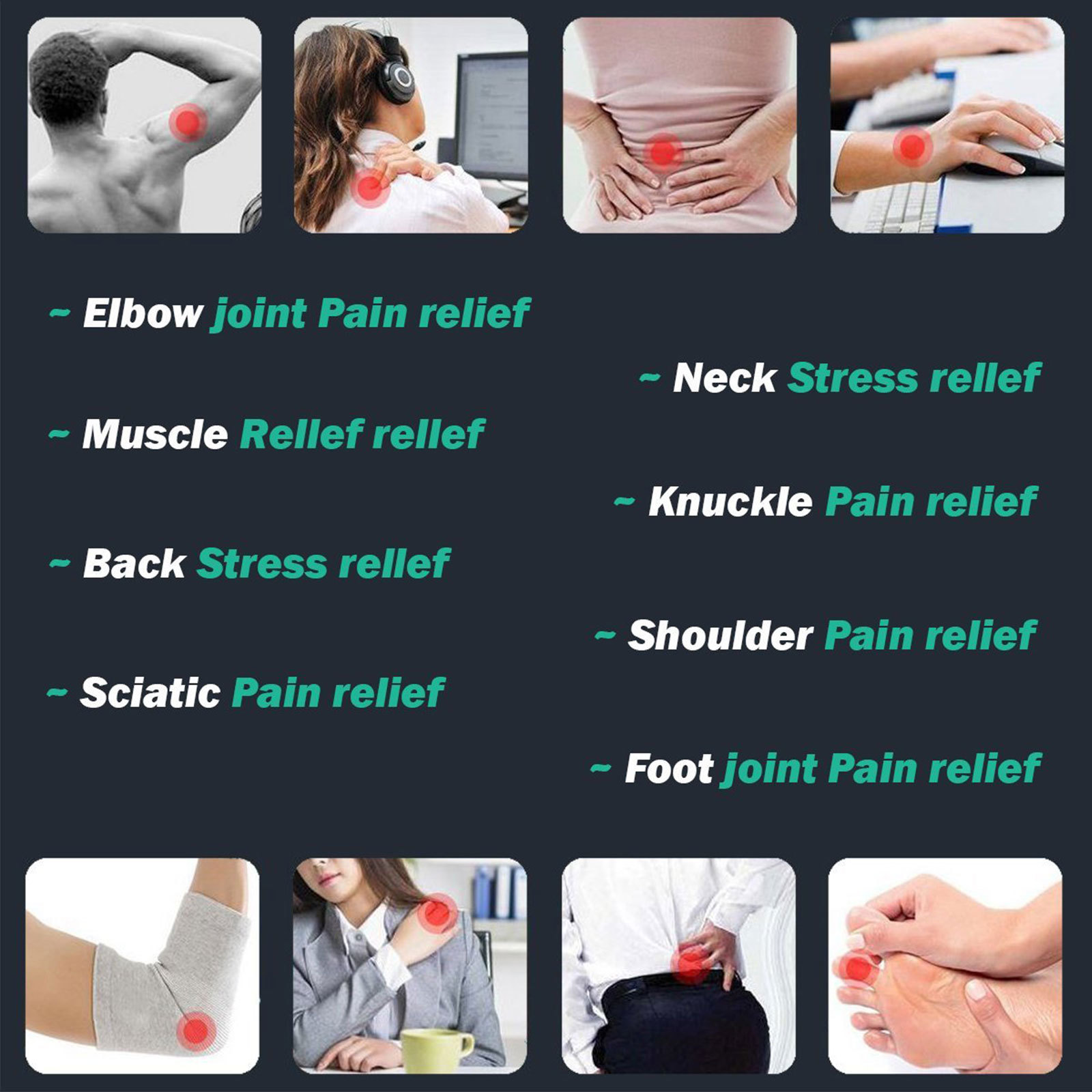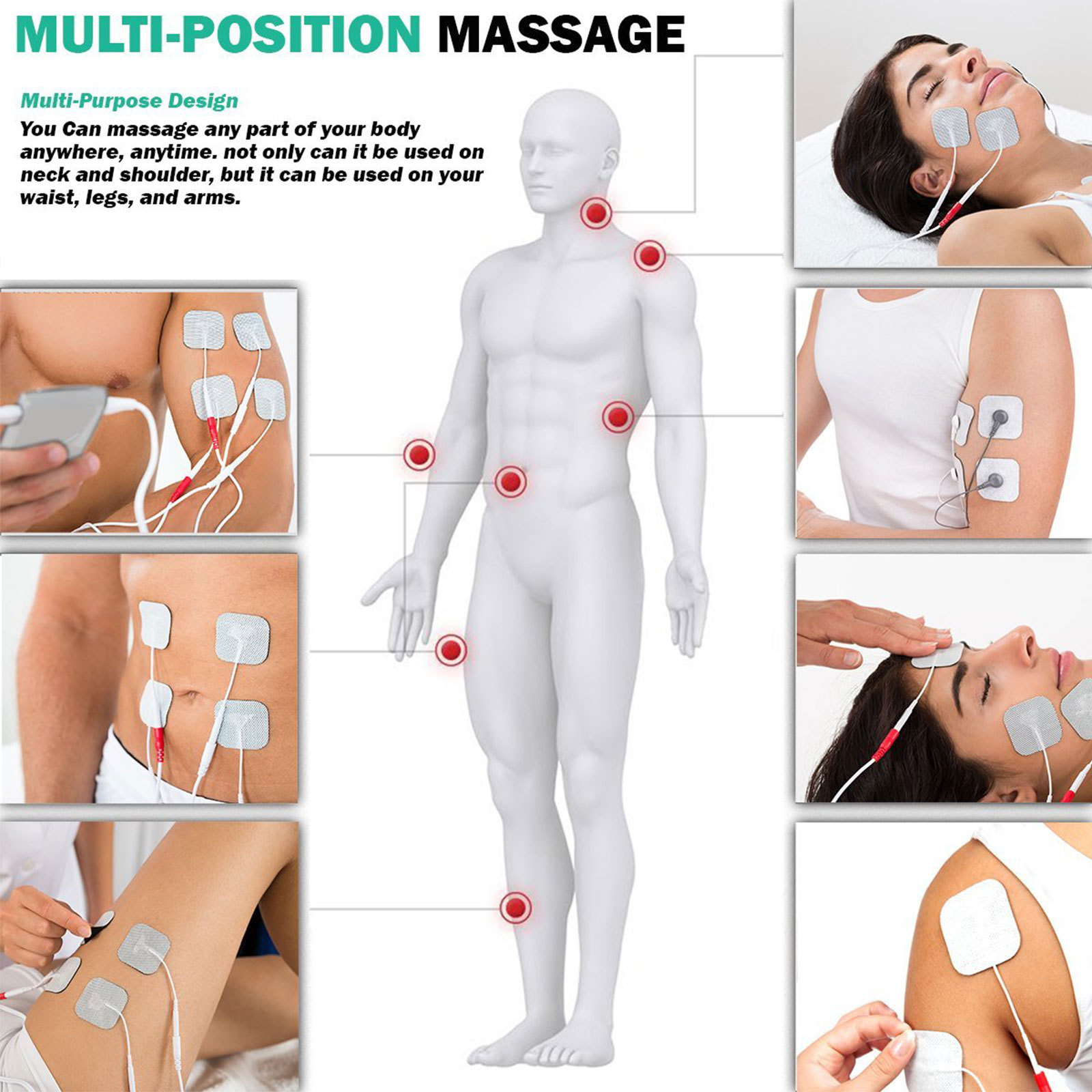 DESCRIPTION
Goodbye Pain. Hello Relief
This TENS Electronic Pulse Massager is a simple device that delivers instant, powerful relief to those suffering from muscle, joint, and nerve pain.
The electrotherapy device is fully automatic, requiring only the click of a button before its electrodes deliver effective stimulation for your body's soreness, stiffness, and aches. Whether you are just recovering from an injury or suffer from chronic pain, our TENS pulse massager offers instant alleviation and relief in a portable, convenient package you can take anywhere.
Overview
Enjoy immediate pain relief - Suffering residual pain from sports injuries? This TENS unit electronic pulse massager is the ultimate device that delivers long lasting relief better than pills or visiting chiropractors. Our powerful device delivers healing electrodes that effectively stimulate your body's soreness, stiffness, chronic pain and other aches from your shoulder, back or legs
Choose your massage setting - Your sore muscles need some intensity that helps relax and make you feel good, and our electro pulse massager is designed with that in mind. Belmint has equipped this massager with five automatic, programmed massage settings that friendly stimulate your nerves and muscles from injuries and soreness from a long day of work or a training session and keep them supple and relaxed. This massager by no means it's a miracle and a godsend for muscle aches
Simple to operate - Whether you're suffering pain on your knee, calf, thigh, arm, neck, elbow, shoulder, hand and any other part of your body, our portable tens unit massager will take care of that pain. With the touch of a button, you can adjust the intensity level from 1 and increase up to 10. Our pulse massager works within one session for 15 minutes and shut off automatically
Save time & money - You will never have to wait for a month to get physical therapy or to get the same response that every doctor does (buy pills, get an injection, etc.). At a fraction of the cost, you can get a soothing massage for your painful chronic pain at the comfort of your home or even while traveling or at work. At Belmint, we are dedicated to customer satisfaction and ensure comfort and flexibility
Solve the unbearable pain or your money back - We are confident that you will love our premium personal electronic massager. It is tailor-made for customer's needs in mind that exceed current standards that go beyond
Product Description
Relieve Your Pain and Muscle Stiffness with a Powerful Electronic Pulse Massage
If you have muscle soreness from regular exercise or simply suffer from aches anywhere in your body, then this Electronic Pulse Massager from Tens will help you alleviate it all! The handheld controlled is attached to several healing electrodes that you place on the area that is painful. Then just select the massage type that is right for you and you will instantly feel the pain, discomfort and tension disappear as the electrodes pulse to relax your muscles.
A Simple Setup for Intense Massages
The Pulse Massager is extremely easy to use, as you simply just attach the electrodes to your body and select the massage program that you desire. Running on battery power, it is fully portable and can be easily maneuvered so that the electrodes can go anywhere on your body. No matter where your pain is, the powerful massage pulsing will have it gone within minutes.
Fully Customizable Massage Settings
The handheld device allows you to change everything from the speed to strength to stimulation method, so that you can customize the program for your specific needs with the touch of a button! Whether it is muscle relief from the gym, stress relief in your back or joint pains in your feet, there is a setting that will help soothe pain everywhere in your body.
Immediate and Long Lasting Relief
Expertly developed to provide full reduction in all types of soreness, stiffness and muscle aches, the Electronic Pulse Massager's vigorous electrodes are designed to immediately soothe any pain. However, the benefits of using the massager last much longer than the initial relief. By using the massager daily after exercise or playing sports, your body will recover faster, allowing you to perform better physically the next day.
Easy-to-Use Handheld Device
Although the massager includes a wide variety of massaging capabilities, selecting and adjusting the massage settings can be done very quickly and easily. With clearly labeled buttons and a clear digital screen, you can create a personalized massage program in just seconds by selecting the exact speed, power and intensity that you desire.
Increase Your Overall Performance
By utilizing the powerful electrodes regularly, you will be helping your body recover faster than ever before! This means that you can hit the gym twice as hard, practice longer and generally experience less pain throughout your body on a regular basis. Unleash your potential by receiving a soothing and relieving electrode massage every day!
We gladly except returns for a FULL REFUND on orders damaged in transit or miss-picked items.
All other orders may be returned in unopened, unused condition, and will be refunded with a 10% restocking fee
Hassle Free Returns:
Unhappy with an item or have a question. Feel free to CONTACT US anytime and we will do our best to fix it for you.
Your order will be dispatched within 1 working day of receiving payment (Monday-Friday) and you should expect to receive it one or two days after dispatch (for orders sent RM 1st Class).

In the very unlikely event that your item is lost or damaged during post, then WE are responsible and will issue either a full refund or replacement.
We only accept payments by PayPal only. With PayPal you can check out simply and more securely at millions of online stores with just an email address and password. You don't have to enter your credit card details every time you pay.
Belmint designs and crafts sophisticated kitchen, bath and personal hygiene products that elevate every contemporary space. From essentials to novelties, we build on the best existing designs and the most desirable modern features, introducing cutting-edge technologies and design language that make yours a sleeker place to call home.

Calling New York home, we know what it means to want it all: style, originality, exclusivity, and bragging rights—all while scoring a good deal. That's why we carefully develop each product with an eye for contemporary detail and timeless class. We then work with global resources to bring our designs to reality at a price that feels welcome at home.