20V GT Revolution & Turbine Blower Combo Model# WG930
Condition: New in Original Retail Packaging.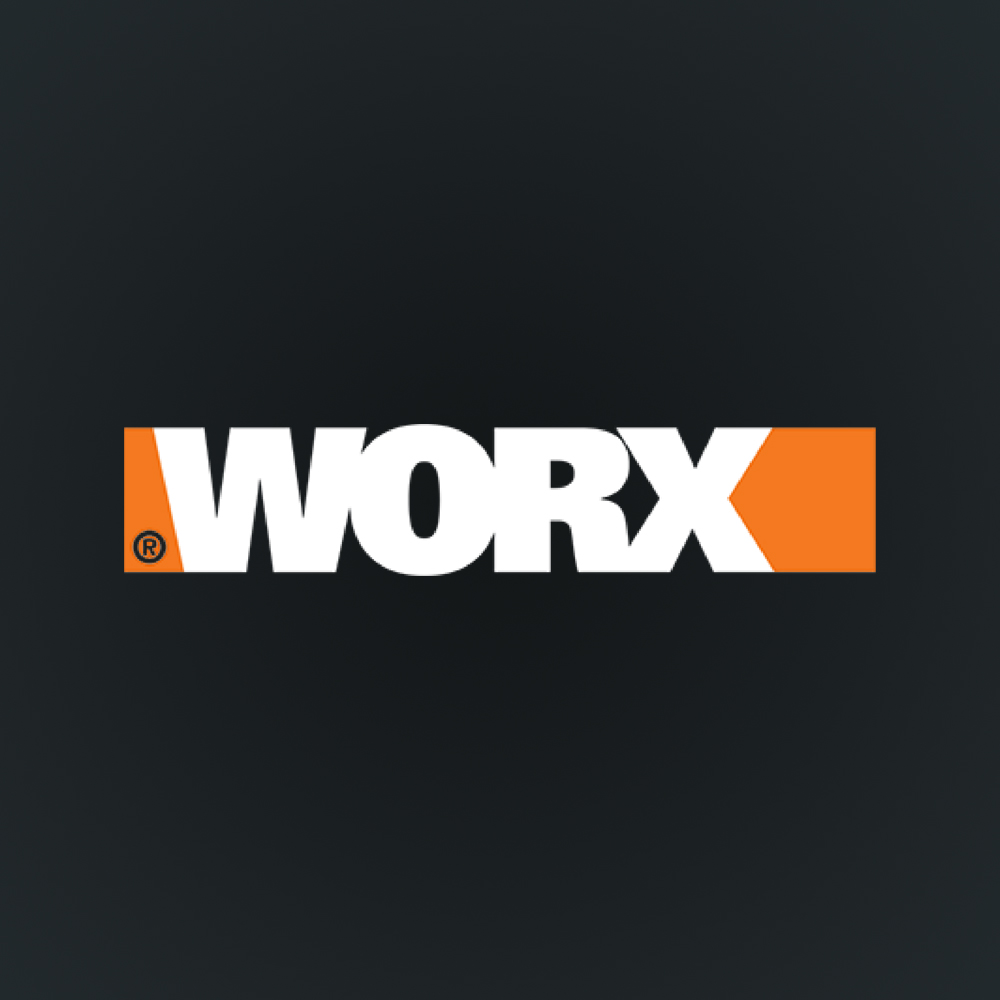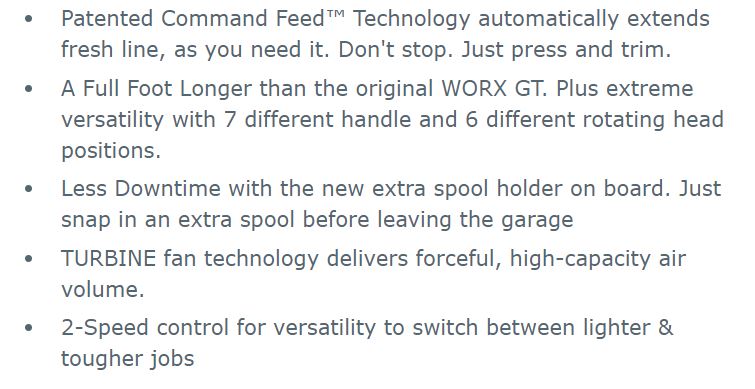 WHAT'S INCLUDED
(1) 20V GT String Trimmer (3) Spools w/line (1) Support Wheels (1) Safety Guard (1) Spool Holder
(1) 20V Turbine Leaf Blower (2) 20V MaxLithium Batteries (1) 20V Battery Charger (1) Owner's Manual
TECHNICAL SPECIFICATIONS
GT: Volts: 20V No-Load Speed: 7600/min Cutting Diameter: 12" Line Diameter: 0.065" Line Length: 10' Weight: .5.5 lbs

WORX AIR: Volts: 20V Air Speed: 50/80 mph Air Volume: 240/400 CFM Weight: 4.9 lbs
**Battery & Charger are designed for use on 120V ~ 60Hz**
CLICK HERE TO DOWNLOAD WG170 OWNER'S MANUAL CLICK HERE TO DOWNLOAD WG547 OWNER'S MANUAL

INTERNATIONAL ORDERS
Orders outside the US are not protected by manufacturer warranty. All orders are still covered under our (30) Day Money Back Guarantee!
Shipping and customs charges for non-US orders will be calculated when the item is added to cart.
All corded products are designed for use with 110/120V outlets only.
Products used in foreign outlets without proper use of voltage adapter/converter will not be covered by return policy or 30 Day Money Back Guarantee
If your WORX tool becomes defective due to faulty materials or workmanship within a period of 3 years from the date of purchase, we guarantee to do one
of the following, though you may be required to pay shipping costs for return of the product to us and for shipment of the repaired/replaced product to you:
Replace or repair all defective parts, or

Repair a defective unit, or

Replace the unit with a new or reconditioned unit.
This Limited Warranty is subject to the following conditions:
Battery packs are guaranteed for a 12-month period only, regardless of online registration.

The tool has not been misused, abused, neglected, altered, modified or repaired by anyone other than an authorized service center.

Defect or damage to the tool has not resulted from use of accessories or parts that are inappropriate for normal operation of the tool

The tool has been subjected to fair wear and tear.

The tool has not been used for trade or professional purposes.

The tool has not been used for rental purposes.

The tool has not sustained damage through foreign objects, substances or accidents.
Your limited warranty does not cover:
Natural wear and tear caused by use in accordance with operating instructions.

Unauthorized/improper maintenance/handling or overload is excluded from this warranty as are accessories such as bulbs, blades and bits, etc.
For warranty claims, please contact via the CONTACT SELLER link at bottom of each listing. Please provide full name and address on original order
in message so that we may verify warranty.
Please Note: Illustrations, figures and photos may depict variations in color from enclosed product, due to our program of
continuous product improvements.
NOTE: Our WORX Store does not collect sales or use tax in every state. If tax is not collected on your order, your state for example,
(CO, VT, LA, OK, SC, SD and others) may require that you file the sales and use tax return at the end of the year to report
all taxable purchases that were not taxed and pay those taxes associated with those purchases.
Your purchase is not exempt from states sales tax merely because it is made over the internet or by telephone.