Canon Pixma MG3022 Wireless All-in-One InkJet Printer - Blue/White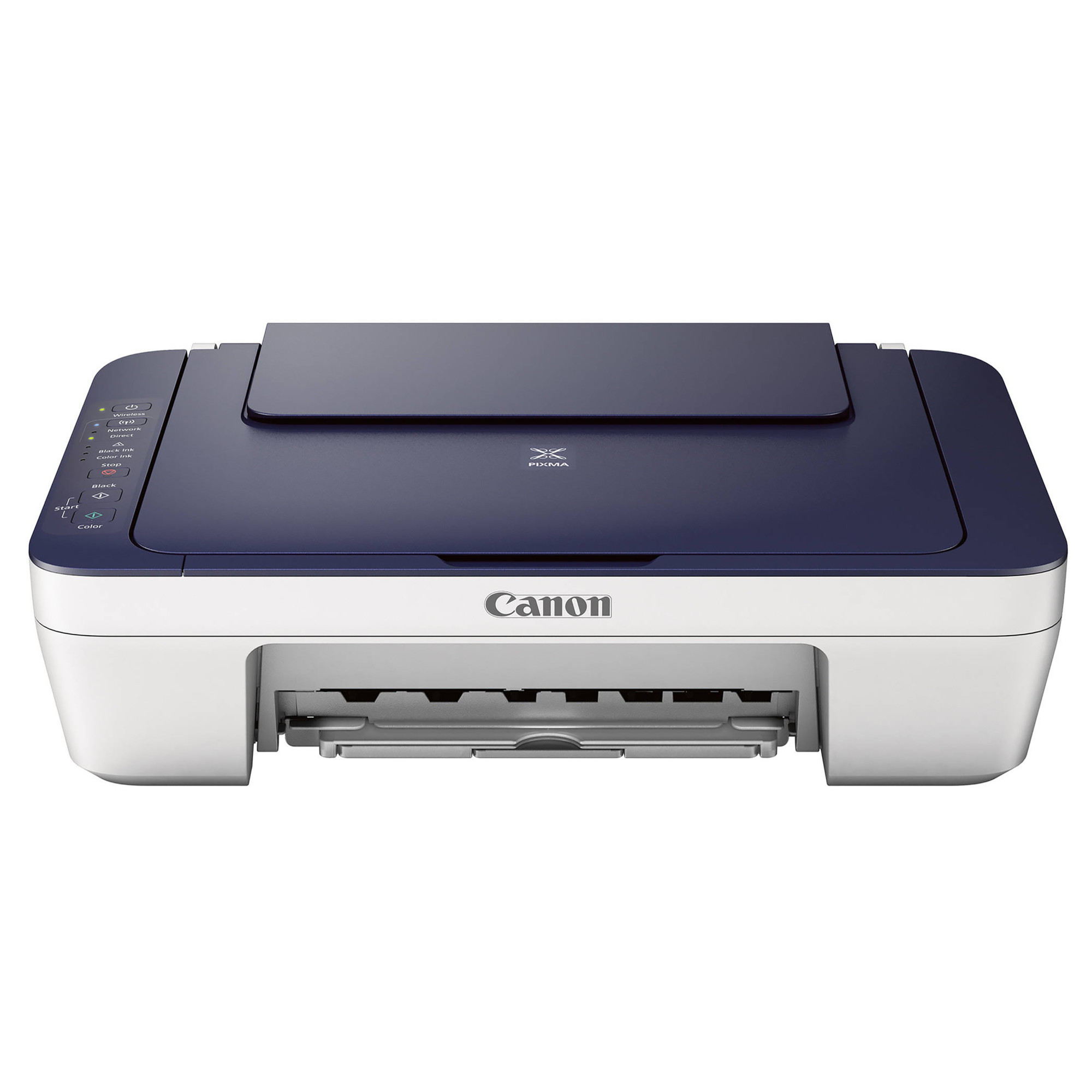 Canon PIXMA Printer, *Ink Not Included
New
Product Features / Specs:

Enhance Connectivity: Enjoy the simplicity of connecting your smartphone, tablet and all of your favorite devices with ease. Print and scan hassle free - even from the cloud or social media.
Compact Size: The PIXMA MG3022 is the All-in-One printer that's just the right size and has all the right features.
Convenience Built-In: With features like Auto Power On, built in Wi-Fi and PIXMA Cloud Link - it's easy to see why PIXMA printers are so simple to use
Hybrid Ink System: The hybird ink system combines dye ink for vivid colors and black pigment ink for crisp, sharp text.
Ink Not Included
About Us
Mobile Pros is a leading cell phone seller based out of Miami, FL offering consumers an extensive selection of top-quality phones, tablets, computers, consumer electronics hardware and accessories at reasonable prices.

We understand the importance of quality assurance to customers buying online. Be assured that all products are 100% as advertised and it is our top priority to make you happy with your purchase.

Please feel free to contact our courteous customer relations staff if you have any questions.

Shipping Policy:
We care about customers receiving their packages in the most efficient and speediest manner available. We use FedEx or USPS for shipping your order although we may change the carrier in order to make sure orders are received as fast as possible.

Sorry, but we are not responsible for undeliverable addresses. Any non-received items caused by invalid address registered on PayPal are not covered by our full refund or replacement policy.

Terms & Payment:
• Returns for NEW items will not be accepted if seal is broken.
• We offer a 30-day return policy from the day you received your item if there is a mechanical issue under the following conditions:
• If Defective item is not repairable by our techs, Customer has an option of Replacement or Refund.
• Repairs or refunds and exchanges may only be made within 30 days of receiving the merchandise.
• A refund will not be accepted if you return your item with missing parts.
• A refund will not be accepted if you return your item with any kind of damage (misused or abused merchandise).
• All returns must be in the original non-damaged condition, including packaging, documentation, warranty cards, manuals and accessories or else it will not be accepted.
Protect Your Product With a Consumer Priority Service Warranty