Sonicrafter F80 4.2 Amp Oscillating Multi-Tool (RK5151K)
Condition: New in Original Retail Packaging.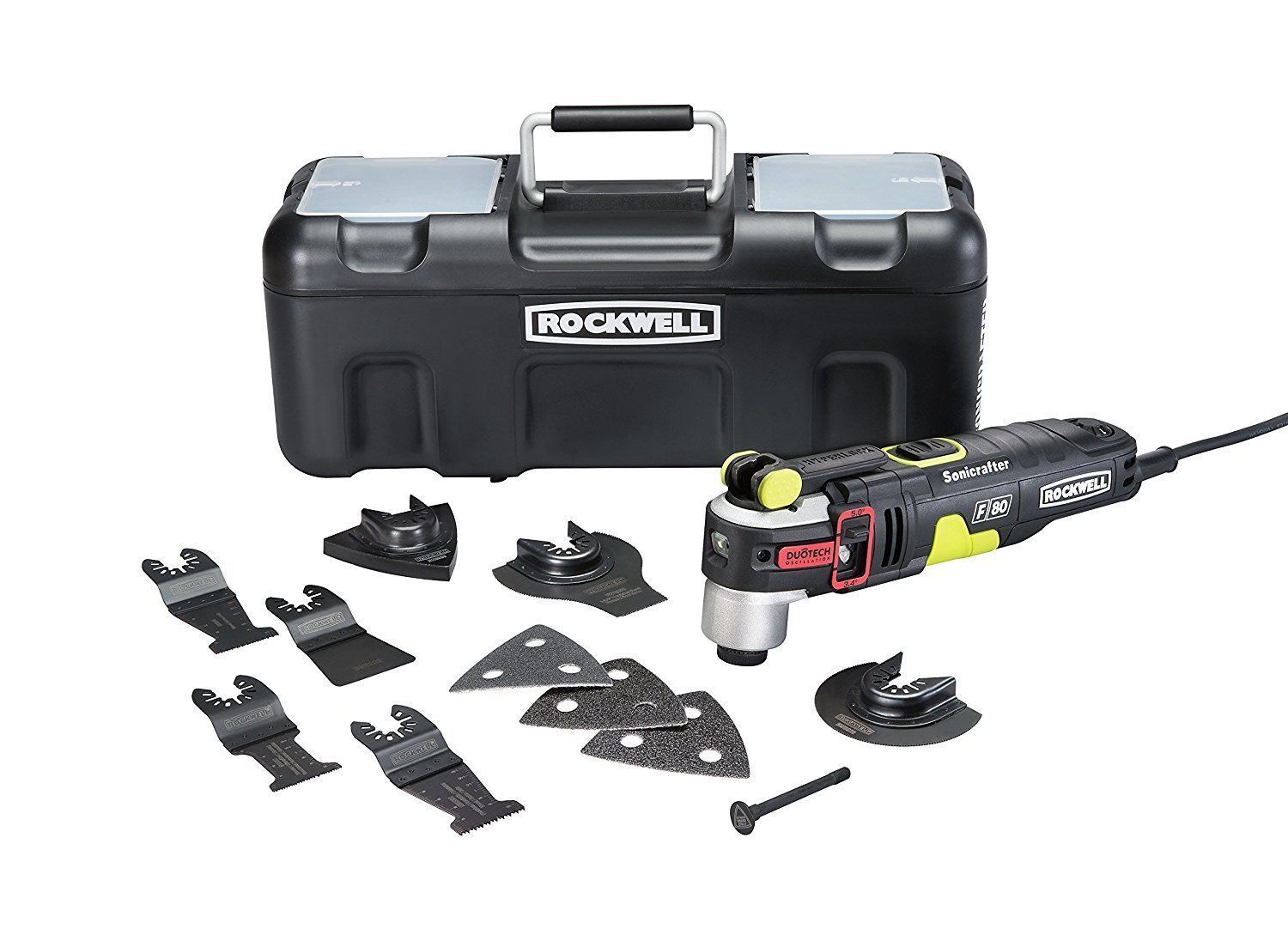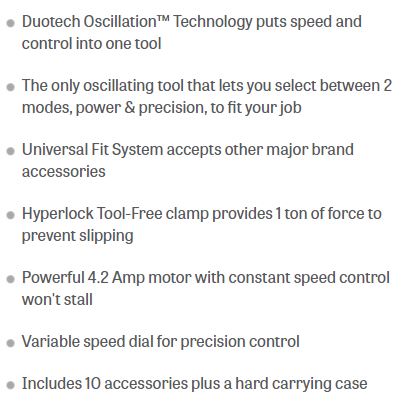 What's included:
(1) Sonicrafter F80 (1) 3-1/8" HSS Semicircle saw Blade - RW8928 (1) 1-3/8" Percision Wood End Cut Blade - RW8901
(1) 1-3/8" Extended Life Wood & Nail End Cut Blade - RW8967 (1) 1-3/8" Wood Plunge & Saw Blade - RW8958 (1) Flexible Scraper Blade - RW8922
(1) Sanding Pad-RW8938 (1) Pack of Assorted Sanding Sheets -RW9145 (1) Rockwell Carrying Case
Specifications:
Amperage: 4.2 Amps Oscillation Speed: 10000~19000 OPM Oscillation Angle: 3.4 or 5 Degrees Cord Length: 10 ft Machine Weight: 4.0 lbs
CLICK HERE TO DOWNLOAD THE OWNER'S MANUAL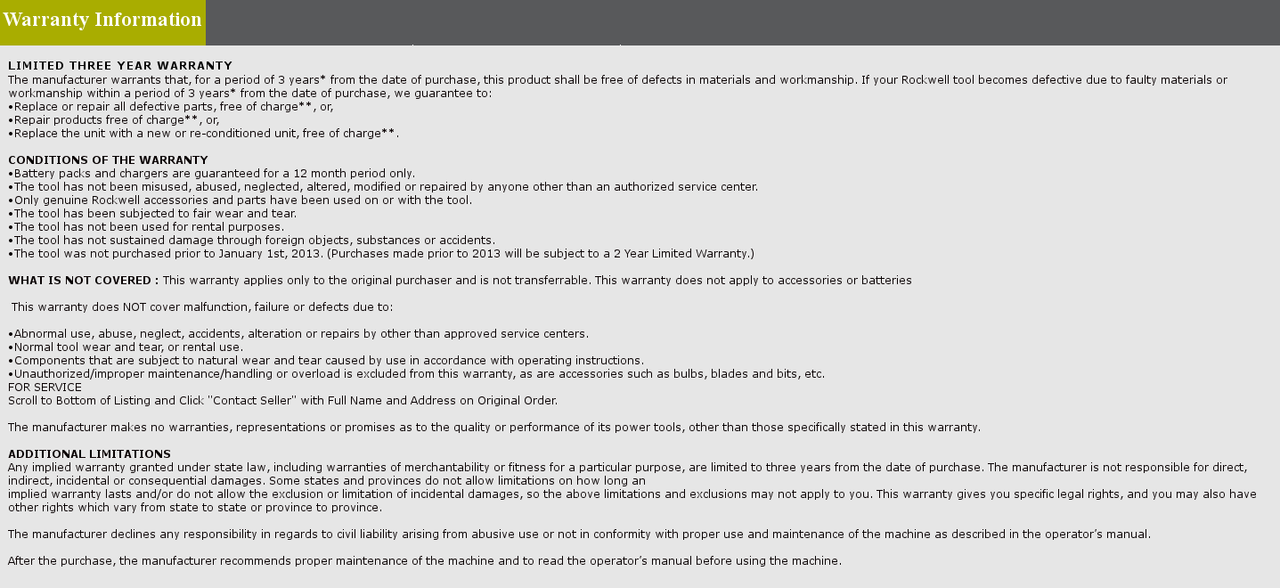 **Accessories Not Covered Under Warranty**
Please Note: Illustrations, figures and photos may depict variations in color from enclosed product, due to our program of continuous product improvements.
NOTE: Our Rockwell Store does not collect sales or use tax in every state. If tax is not collected on your order, your state for example, CO, VT, LA, OK, SC, SD and others)
may require that you file the sales and use tax return at the end of the year to report all taxable purchases that were not taxed and pay those taxes associated with those
purchases. Your purchase is not exempt from states sales tax merely because it is made over the internet or by telephone.