Bose Wave Music System IV, Factory Renewed







Sets up in minutes
There's no stack of electronics. No big speakers. No wires running around your room. Proprietary Bose technologies automatically perform many of the adjustments needed for high-performance audio. So you can enjoy the performance of a large, multi-component stereo without setting a row of controls. You may find yourself listening to music more often and enjoying it more. It's really that simple.
Big sound from a compact system
Much as a flute expands a breath of air to fill a concert hall, Bose waveguide technology fills your room with natural sound.
Your favorite music made easy
In addition to the built-in AM/FM radio tuner and CD player, connect to devices that use a standard 3.5 mm audio output.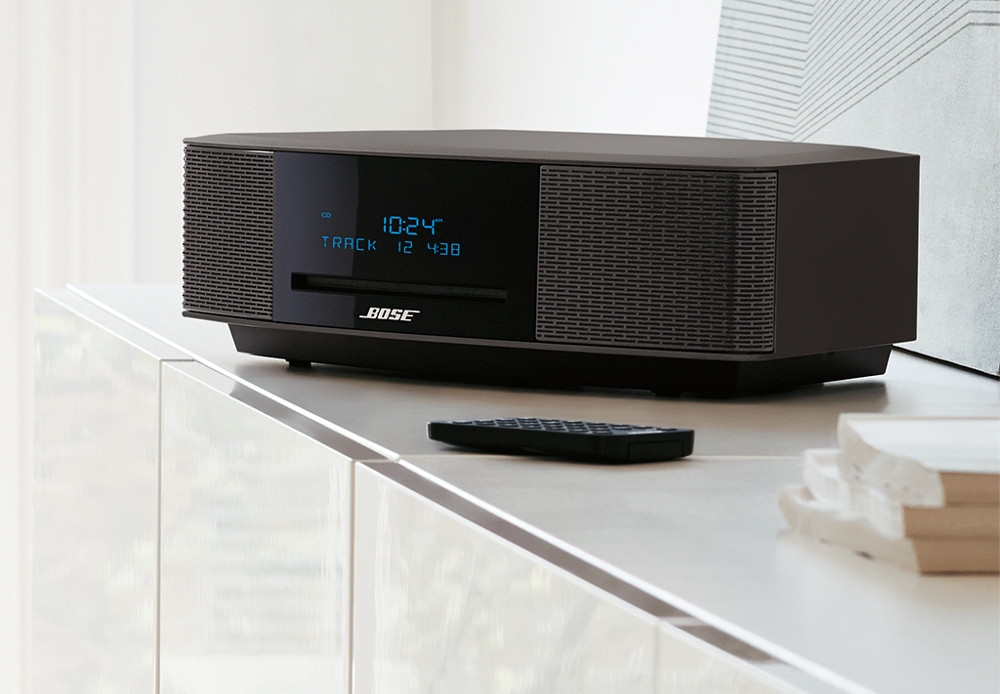 Easy Usability
The advanced AM/FM tuner delivers clear radio reception, and you can instantly access your favorite stations with six FM and six AM presets. Song and station information appears on the large visual display. And the CD player lets you hear your music the way you like with repeat, random and continuous play.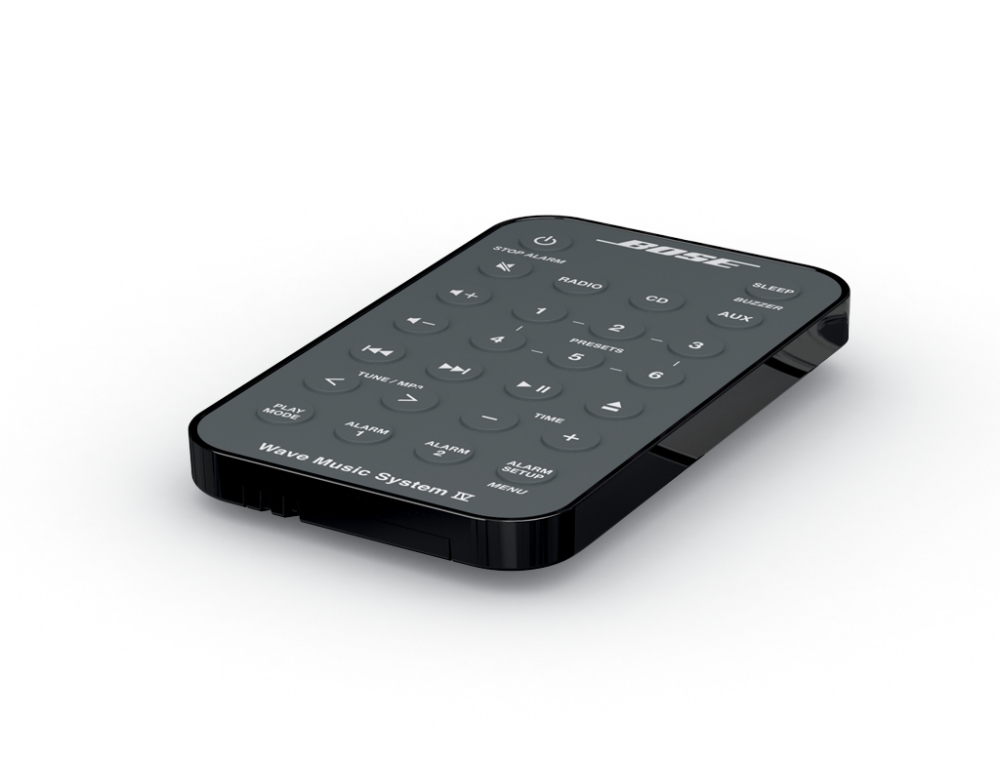 BOSE FACTORY-RENEWED PRODUCTS
Factory Renewed products have previously been purchased from one of our dealers or from our Direct Sales division. They have then been returned to us under our satisfaction guarantee. Usually Factory Renewed products don't look any different than new products. A product may have a slight cosmetic blemish, but there is no audible performance imperfection.
Once they have been fully tested, inspected, and remanufactured as necessary, they are issued at a discount with a fully certified new warranty and new satisfaction guarantee. Most products have previously been on sale at higher prices in electronic retailers or through our direct marketing channel.
By placing order on this listing, I agree to the Bose Terms of Sale.
SPECS
Dimensions / Weight
System: 4.2" H x 14.6" W x 8.7" D (8.4 lbs)
Remote: 3.75" H x 2.25" W x 0.25" D (1.06 oz)
Inputs and Outputs
AUX input
FM antenna
Headphone jack
Bose link
What's In The Box
Wave Music System IV
8 foot (2.4 m) AC power cord
Remote control (battery pre-installed)