Bose SoundTouch 10 Wireless Speaker, Factory Renewed
Less effort, more music
With SoundTouch, we've put a lot of thought into taking the thinking out. You can listen whichever way you want, without worrying about which technology is best. This small wireless speaker lets you play music directly from a phone or tablet usingBluetooth, or connect the speaker to your Wi-Fi network for instant in-home listening.
THINK SMALL, DREAM BIG
The vision was simple: expand our SoundTouch family with a speaker made for anyone who wants wireless music from a compact design—as well as those who want to add extra rooms of sound at a nice price. The SoundTouch 10 speaker is ideal for either scenario, with surprising fullness and clarity for your favorite music.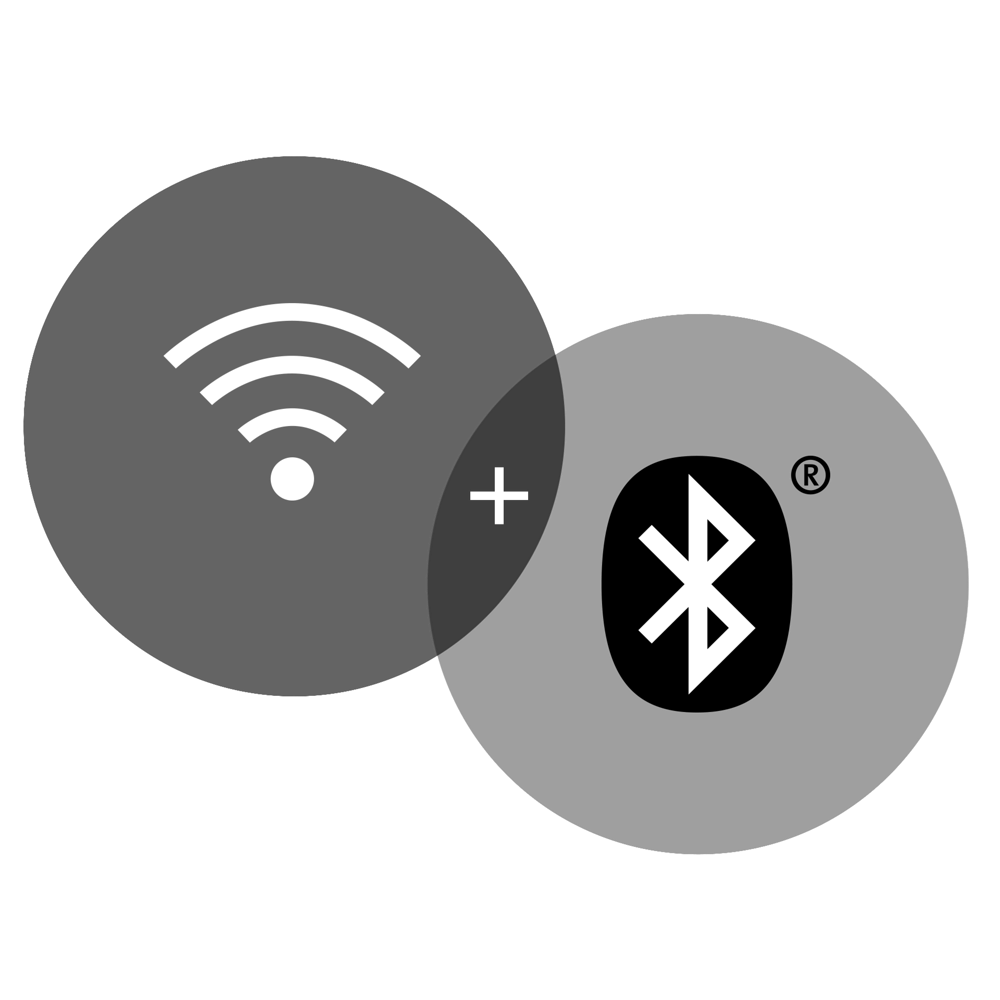 ONE SYSTEM FOR A WORLD OF MUSIC
SoundTouch speakers give you wireless access to popular music services like Spotify and Deezer, Internet radio stations and your stored music library. All in one speaker.

Made for the way you live. And the way you listen.
Fill an apartment with sound or flood a home with music. SoundTouch speakers are made for the way you live - and they're made to grow with you, too. Once you have one, you can add more at any time. They all work together. So as you go from room to room, your music goes along with you. Use them to play the same music in every room or different music in different rooms.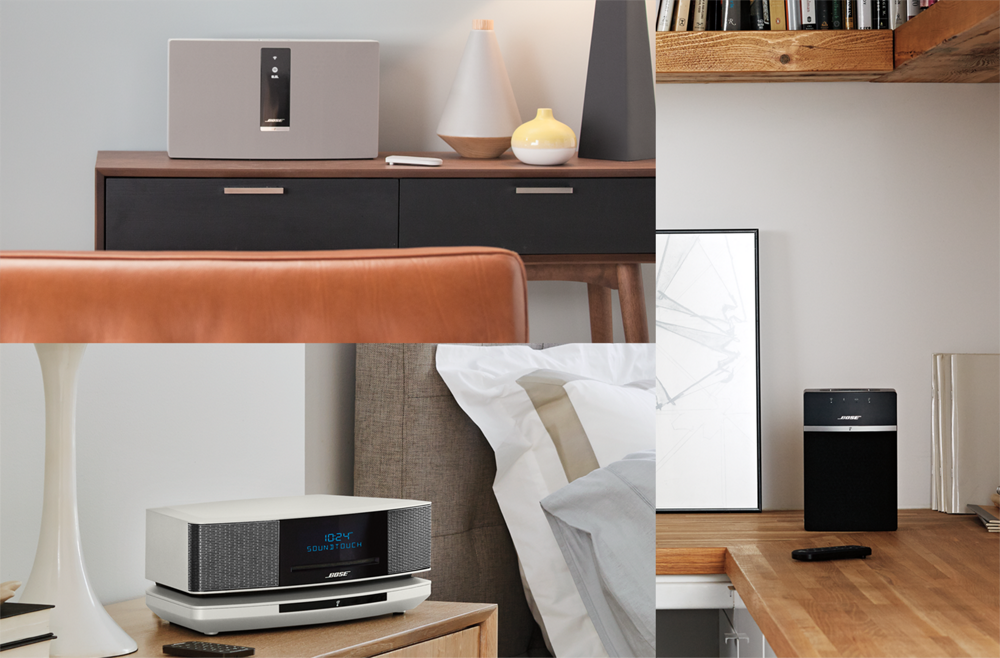 Fast, simple control of all your music
Experience your favourite music from your SoundTouch speaker with the SoundTouch app. SoundTouch lets you take total control of your listening experience, right from your smartphone or tablet. Browse popular music services like Spotify and Deezer, Internet radio or your stored music library. Easily personalise presets for one touch access to the music you love, and control one or many SoundTouch speakers around your home."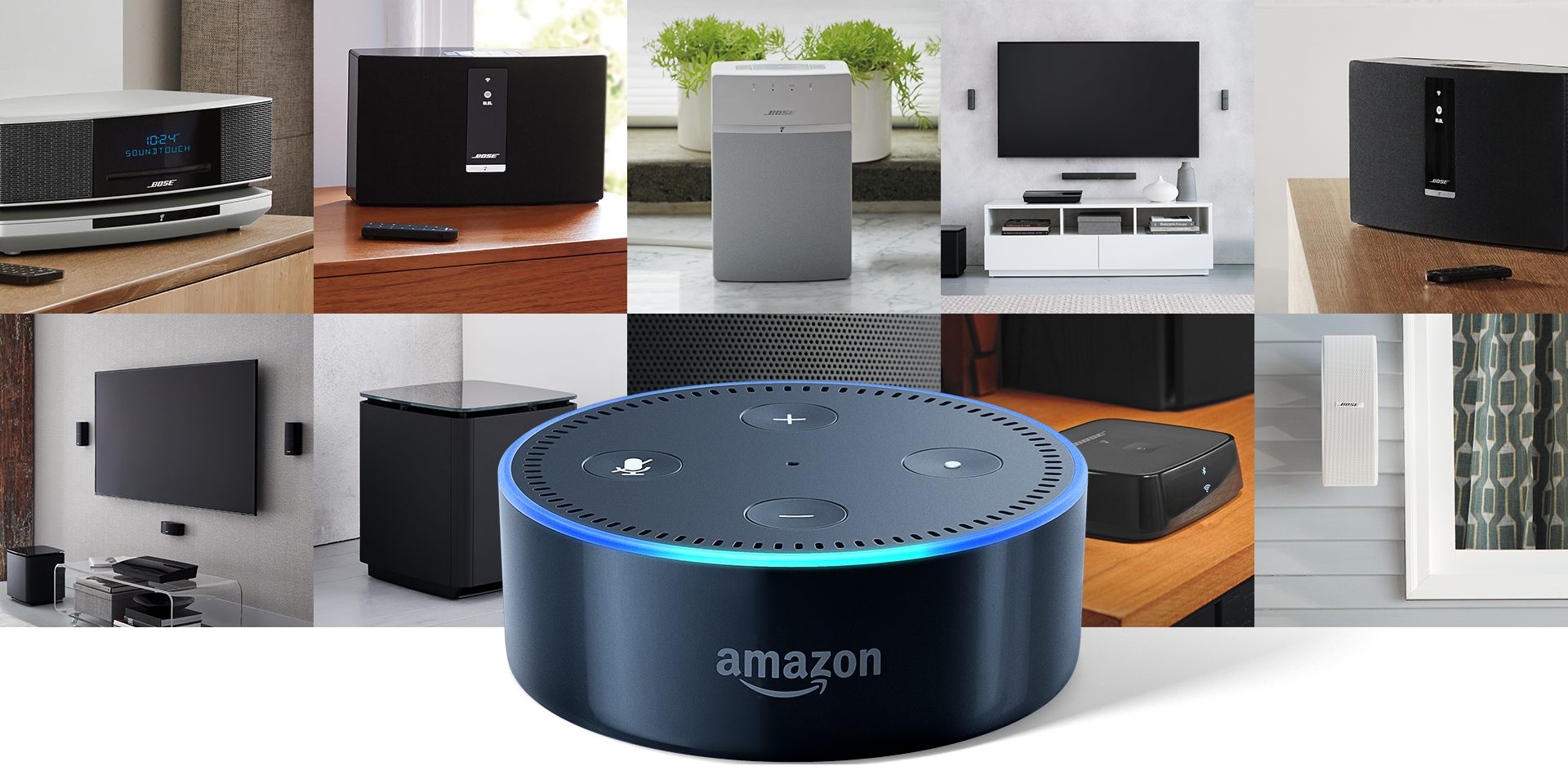 INSTANT LISTENING
Only SoundTouch lets you save your favourite music with six preset buttons for instant listening", so you don't have to waste time searching for your favourites. Assign a preset for your best Spotify party playlist, another for the Internet radio station you recently discovered, and a third for all the tracks ever recorded by that artist you love. You can set them to your music library, podcasts, albums etc.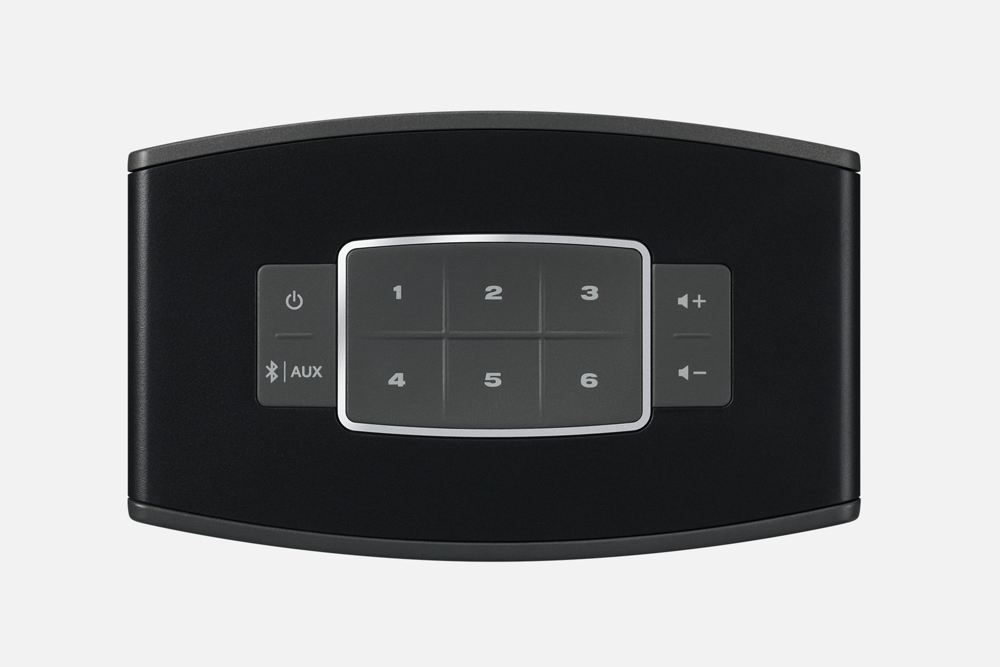 BOSE FACTORY-RENEWED PRODUCTS
Factory Renewed products have previously been purchased from one of our dealers or from our Direct Sales division. They have then been returned to us under our satisfaction guarantee. Usually Factory Renewed products don't look any different than new products. A product may have a slight cosmetic blemish, but there is no audible performance imperfection.
Once they have been fully tested, inspected, and remanufactured as necessary, they are issued at a discount with a fully certified new warranty and new satisfaction guarantee. Most products have previously been on sale at higher prices in electronic retailers or through our direct marketing channel.
By placing order on this listing, I agree to the Bose Terms of Sale.
SPECS
Dimensions / Weight
Speaker: 8.34" H x 5.56" W x 3.43" D (2.89 lbs)
Remote: 4.5" H x 1.75" W x 0.5" D (1.76 oz)
Inputs and Outputs
3.5 mm auxiliary analog input
Additional Details
Built-in Wi-Fi® and Bluetooth
Wireless network compatibility: 802.11 b/g/n
Supported audio formats: MP3, WMA, AAC, FLAC, Apple Lossless
What's In The Box
SoundTouch 10 wireless music system
Power cable
USB cable
Remote control