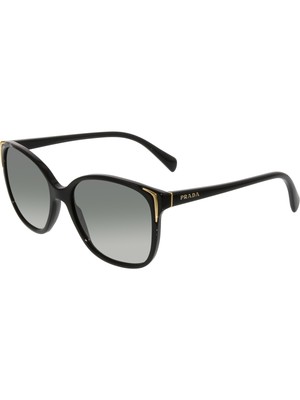 List Price: $270.0
Price:
Item specifics
Title:
Prada Women's Gradient PR01OS-1AB3M1-55 Black Cat Eye Sunglasses
Style:
Cat Eye Sunglasses
AreaTrend Catalog #:
1681940940
Features 1:
Black / Grey Color
Features 2:
Cat Eye Style
Features 3:
Gradient Lens
Features 4:
UVA/UVB Protection
Features 5:
55mm / 17mm / 140mm
These Prada sunglasses will compliment any occasion or outing, whether its for work or play. Featuring light and never bulky cat eye style, black plastic frames with practical yet stylish grey plastic lenses, these sunglasses will keep your sights clear while looking good! Made in Italy.