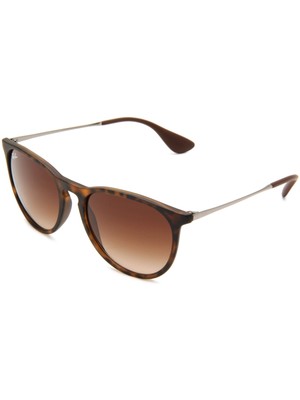 List Price: $143.0
Price:
Item specifics
Title:
Ray-Ban Women's Gradient Erika RB4171-865/13-54 Brown Round Su...
AreaTrend Catalog #:
1681888335
Features 1:
Tortoiseshell / Brown Color
Features 3:
Gradient Lens
Features 4:
UVA/UVB Protection
Features 5:
54mm / 18mm / 145mm
Country/Region of Manufacture:
Italy
Lens Technology:
Gradient
The RB4171-865/13-54 Ray-Ban sunglasses are made from lightweight, glossy plastic, they make an immediate style statement. Ultra trendy yet timeless sunglasses that exude sophisticated glamour. Ray-Ban sunglasses are the must-have status symbol in contemporary fashion. Ray-Ban Eyewear is a masterpiece of creativity and authenticity in every pair. Ray-Ban sunglasses are created for the fashion trendsetters who appreciate style! Made in Italy.