Leading Source For
All Bedding Needs
Largest Variety In
Home And Bedding
Knowledgeable
Customer Service
99% Customer
Satisfaction Rate
Store Categories
Store Newsletter
Super Deluxe 1800 Count Hotel Quality 4 Piece Deep Pocket Bed Sheet Set
For your convenience, we accept payments either via PayPal, or any U.S. issued, major credit or debit card.


We know how anxious you are to receive your order! Therefore, we ship all orders within 1 business day of receiving cleared payment.
While we are confident that you will have no regrets for buying, we do understand that there may be exceptions! Therefore, we accept returns within 30 days of receiving your order. Due to hygiene reasons, all items must be in its original condition. To initiate a return, please contact us directly via eBay messages.
Here at Cozy Array, we're passionate about one thing: COMFORT. We like to be comfortable, cozy even, and we suspect you feel the same way. There's nothing quite like the feeling of wrapping yourself up in a warm blanket after coming in on a cold day. But who says you have to reserve that coziness for winter only? Not us, that's for certain. Cozy Array, located on the northeast region, has been in business for nearly a decade, but its founders' roots are so deeply planted in the textile industry, it's almost as if they were born to start this company. The Cozy Array team has a vast amount of experience in retailing, manufacturing and distributing textiles; it's like second nature.
When you spend so much time in one industry, it's easy to see when there are holes in the market. And that's exactly how Cozy Array came to be. Its founders were sitting around one day discussing how the affordable options on the market all seem to be of poor quality. It seemed that over the years, this industry had lost its focus on value. There were very expensive high-quality textiles and very cheap, poorly made textiles. In the middle, there were only minor quality improvements. This market was missing value.
After identifying the need, the founders of Cozy Array made it their mission to produce high-quality bedding that they could sell for an affordable price. One way they were able to cut costs was by cutting out the middle man. Instead of selling to a distributor, the folks at Cozy Array opted to sell directly to the consumer and pass on the savings.
The founders of Cozy Array were also able to leverage their connections and experience in this industry to secure manufacturing equipment that is on the cutting edge of technology, and the right facilities to maximize productivity. The result is a high-quality product for an affordable price. Just what the market was missing.
Because we control the product development as well as the manufacturing process, we are able to guarantee results. If you are not 100% satisfied with your Cozy Array purchase, please contact us within thirty days and we will make sure that you are completely satisfied.
As always, our customer service staff is here to help guide you through the buying process to ensure you are 100% satisfied with any product purchased from Cozy Array.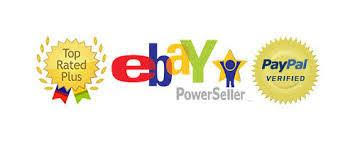 Contact us by clicking here and you will be directed to our contact us page on eBay. We look forward to hearing from you!